When you Don't know what you don't know…
and you can't figure it out~
You probably NEED a Star Cave Healing session!
Depression and Heart Trouble
Lottie came to me for extreme depression.
She had been suffering for awhile to a small degree but it suddenly accelerated to a debilitating condition!
When I took her to The Star Cave for healing, I was guided to take a look at her heart.
Oh my…there was an enormous rock in the bottom of her heart!
It was smooth as a river stone- yet Spirit showed me that the rock had been VERY jagged when It started. Poor Lottie…with every beat of her heart, the stone grew smoother but it caused her great pain.
The stone began to speak to me…"My name is DUTY, I cannot leave Lottie or she will not have anyone to MAKE her do her DUTY!"
It took me awhile to coax the stone from Lotties heart. Spirit guided me to give the stone another job to do. When I did this…the stone plopped easily into my hand!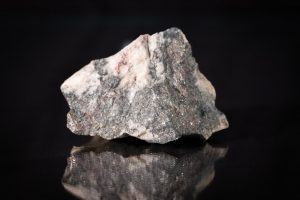 (The job I gave the stone ~ was to guide people to the cave for healing- that seemed like an important job, so the stone STILL felt important!)
When I brought Lottie out of the healing, she told me that she had been having heart pain and palpitations for awhile.
.
She stated that she had been to the doctors several times and they could find no physical reason for heart pain and palpitations!
.
Lottie had immediate relief from the heart pain and palpitations!
.
Last time I checked with Lottie… she was still pain and palpitation  free!
AND…
.
Also very exciting…the depression was also gone!
This just shows me that you NEVER KNOW what is really going on. It is SO important to be tuned into spirit!

Grief over losing Husband
L.D. came to me hoping to get relief from intense grief over losing her husband. He had been healthy and suddenly became ill and died within just a few days.
She was devastated!
I felt guided to take her to the Star Cave for some deep therapy. here is the letter she sent me just hours after our session.
Dear Rebecca,
Well that was wonderful.  I feel better, easier to breathe, the heaviness is gone.  I feel lighter.
I downloaded the recording and listened to it again this morning.
That was fabulous and I'm so grateful for you❤️
L. D.
PS: I want to make an appointment for my daughter to help her get relief.
Body Image and Puffiness:
My friend Anna, is one of the most wonderful ladies I know! She is always doing for others and often gets overwhelmed with so much "giving".
(Can you relate to this?)
.
Anyway, I asked Anna if she had any requests that we could do for testing out the Star Cave Healing.
She had…"Well, I am not really overweight but I do have this strange puffiness around my abdomen, do you think Star Cave healing could help?"
.
Well, cannot hurt…let's do it! I did request that Anna measure herself so we could tell.
In the healing, I discovered a lot of toxins and emotions.
.
Anna, measured herself right after the healing- surprisingly (to me) she had lost 2.5 inches!
.
Two weeks later, Anna reported that she was now 3 inches 'less puffy' and had lost 7 pounds without doing anything differently!
.
Now, I am not advertising Star Cave healing for weight…but I DO know that certain toxins and emotions can have a LOT to do with weight issues!

Heart Afib
Ted contacted me from the hospital.
He had been having a heart fibrillation and the doctors could not get his heart back in rhythm.
.
He did not ask for a healing…just prayers.
.
However, Spirit would NOT LET ME SLEEP that night.
I kept getting the guidance…"Take Ted to the Star Cave for Healing"
.
So next morning I did just that!
 I could see that Ted had lots of other things going on…however, I focused on adjusting the electrical pulsations in the body.
.
He was scheduled for another treatment that morning…this time it worked and he called me from home!
.
Yes, he was released that very day!
.
Ted was so thrilled that he asked if I could make him a package of more Star Cave healings to address some of his other conditions.

Allergic Skin Condition
This is my own story of using Star Cave Healing for myself.
.
For years, I have had a crazy skin condition.  It started with a reaction to Mangoes! (Yes, I know, they are delicious)
.
Now, about once every two years, I use a new product on my face and the reaction comes back and goes crazy!
.
 My face gets so swollen it looks like I have been beaten up! I am completely unrecognizable!
.
I HAVE to go to the emergency room as the pain and swelling are so severe it could obstruct my breathing!
.
A few days ago…I tried a new moisturizer. (Supposedly hypoallergenic, no fragrance)
When I felt the BURNING start, I tried to wash it all off!
.
No luck! The swelling and pain started as well as a hideous rash!
.
This is a test for me…will Star Cave Healing help with this?
Immediately, I took myself to the Star Cave.
.
I was guided to use toxin removals frequencies as well as soothing elixirs from our Star friends.
.
My face started to calm down very soon.
.
This is the ONLY time, that I did NOT have to go the the emergency room once the allergic reaction set in!
.
My face continued to get better and better each day.
Sometimes healings are instant and sometimes healings are gradual.

Pet Healing
My own sweet baby rescue dog,Tobias, was maimed and  killed.
.
.
Lacy, our tiny longhaired chihuahua was especially traumatized.
.
She has refused to use the doggie door to go outside and even if we take her…she runs right back in!
(so, we put down pee pee pads until we get her healed of this trauma)
.
Zoe, our little black and white chihuahua does not seem to be as affected.
.
Being an energy healer…I knew I had to do something to take off Lacy's trauma.
.
After all, if YOU witnessed a brother being murdered in front of you…there would be some MAJOR trauma!
.
At first, I did some energy tapping for balance and another exercise to "ramp" up my psychic awareness.
.
As I was tuning in to my guidance…I was told that for Lacy, I must start by taking off her previous trauma.
.
Her first owner had savagely her kicked against a wall…breaking her ribs.
(My husband, Thomas, had rescued Lacy from THAT abuser two years ago!)
.
Our other little chihuahua, Zoe, does not seem traumatized at all.
'
My team advised me to take the spirits of BOTH dogs to a special place- the Star Cave of Healing. 
.
This sacred cave is a depository of healing symbols and frequencies from all over the universe.
Star friends, ancient civilizations, High Beings of Light and even inner earth beings have been coming here for ages.
.
The cave is actually a stargate! So, it is easy for different species to come and go.
.
 I was instructed to take Lacy and Zoe to a special cavern within this sacred cave… set up just for animal  healing.
.
As I entered, I saw two blue beings from the Andromeda system, who had contacted me recently.
.
 I was delighted to also see a bright yellow fairy being. 
'
 I sat in a chair holding Lacy. Zoe was just fine sitting on a nearby bench… feeling the love.
.
The Andromeda beings immediately began to apply light, yet comforting pressure to to Zoe who was content to just sit and receive.
.
Lacy, on the other hand, needed a flush.
A brilliant column of yellow light came through Lacy's crown and seemed to be fluffing up within the cranial cavity.
.
Then I was guided to wrap Lacy in a heavy pink blanket of comfort and love.
.
Why heavy?
When an insecure person or creature is wrapped in something comforting and heavy, it brings them relief.
.
Holding Lacy quietly, I began to hear her thoughts. (After all this IS a place for miracles!)
.
Lacy said to me, "being afraid is getting me more love and attention from you."
.
So I called in to more guardian spirits for her to help her feel even more secure!
.
The I received a very important message from Spirit…
Do Not interfere with the soul plan of your pet! Believe me, they have one. 
.
Now, we as humans want our pets to live forever.
We don't want anything to ever happen to them. (This is the same way we feel about our children)
.
 Next, I was guided to flush Lacy with blue light… slowly pushing out the  trauma.
.
Then, I was instructed to go outside to the area where my Tobias was killed and sprinkle holy water… which I did later…after this healing.
.
 Now the yellow and the blue light that I directed at Lacy made a lovely healing green.
.
This beautiful green light raced to the trauma centers and pressurized away the trauma. 
.
 I ended that healing session and then went outside to do the ceremony.
.
 The next day, I noticed that Lacy was doing much better.
She stayed outside longer and when we were in the front yard… she even chased after a repairman.
.
However… she still did her business inside the house. 
.
This tells me she needs another healing session.
So that morning, I took Lacy back to the healing cave asking the question that my mentor, Jerry Sargent, taught me.
.
Show me what I don't know or need to know about this healing for Lacy.
.
 As I held Lacy on my lap in the special healing room for pets, two beings appeared.
.
They were wearing what looked like beekeeper suits and begin to fumigate Lacy's, auric field.
.
Soft white puffs of light infiltrated her energy- relaxing her immensely!
The beings telepathically showed me that Lacy still had a fear implant.
.
This was caused even BEFORE  this incident with Tobias being murdered.
 This implant occured going all the way back to the abuse where she had been kicked so hard it broke her ribs!
.
The fear implant looked like a black snail …lodged near her heart
.
The beings in the beekeeper – looking suits, did psychic surgery and removed that implant.
.
Next I decided to shrink myself down and merge with Lacy.
.
In other words, it seemed like I was putting on a "Lacy" suit.
.
 Asking the question…" show me what else I don't know that can help".
.
I saw that Lacy had a spirit of jealousy that won't allow her to fully enjoy all the love and petting that she does receive.
.
She's afraid someone else will 'horn in' on her attention.
.
So I had a talk with the spirit of jealousy and asked… what do you need?
The Spirit replied "reassurance that I am loved and will not be thrown away."
.
 So I called in the energy of reassurance... the reassurance seem to know exactly what to do.
This beautiful spirit slowly merged with the jealousy energy.
And the jealousy energy gently faded.
.
By the next day…Lacy was like a "new dog"-
She was playing in the back yard by herself and jumping up and down for joy!
.
She used to lay by the food bowl and guard it jealously!
Now, BOTH Lacy and Zoe are acting more like young pups than they have in months.
.
 Here's what's important to know.
.
Sometimes with a pet (or human), the healing may take two or three sessions…depending on the layers.
.
Every session  is recorded and the client can listen again for even MORE healing energies!

Restricted Blood Flow:
Direct from a lovely lady in Texas:
.
Rebecca, I wanted to tell you how grateful I am for the opportunity to have had a Star Cave Healing Session. –
.
Within seconds of starting the session, I was told of a posture habit I have which was restricting my blood flow.
It made perfect sense!
.
I was immediately at ease.
The 'Cell Menders' were very respectful, asking if I would allow them to work on me. —
.
At no time was I uncomfortable.
That night,  I even talked to them & thanked them while they were working on me.
.
The process was painless and respectful!
I highly recommend the process.
Thank you!
PR
.
* From Rebecca: Cell Menders are tiny sentient beings brought in by High Healers from the Andromeda system. They are very respectful and ask permission to do "cell repair" on a microscopic level.

Healing of Intuition Blocks:
Lee and I have been friends for years…She is the MOST tenderhearted person I know.
.
The only problem was that she would get SO EMOTIONAL over the pain of others…it would shut down her psychic reception.
.
She had studied all kinds of healing modalities and as long as it wasn't a very sad case…Lee rocked it!
.
However, Lee has a specialty desire…her heart wants to do healing, psychic work with animals.
.
This was a BIG problem as Lee would become so OVERCOME with emotion at the mere thought of an animal in distress…  she would break down in tears and feel sad for hours!
.
When you are over-emotional, your brain waves speed up (as in anger or rage, just different)- it TOTALY PREVENTS any accurate psychic or healing information from coming in!
* This is one reason people who lose someone to death cannot contact them easily- the extreme GRIEF emotion BLOCKS reception.
.
This 'over-emotional' condition prevented Lee for following her life-long dream of being an animal healer and communicator!
.
When Lee booked a "Star Cave Healing Session"- she stated she wanted healing for whatever was BLOCKING her psychic reception with animals.
.
I took her to the Star Cave for the session. It was EASY for the Light Beings there to make an assessment!
.
They said…"There is absolutely NOTHING wrong with Lee's Psychic reception…the problem is the over-emotional state she gets sucked into."
.
The Light Beings, Star friends and Elementals guided me in installing a "meter-system" for Lee. She can easily just dial it down!
.
Lee reports that she is now able to be in control of her emotions and allow the healing and information to come through easily!
.
I even asked Lee to do a quick reading on my sweet Tobias who was tragically killed recently! She tuned in and was…SPOT ON!
.
Lee is just finishing up my 4 week animal communication course. She will be offering some free sessions for my readers.
I will announce her soon!
.
(I am the only healer I know of to offer my graduates a chance to practice on my audience) 
I BELIEVE in giving others a chance to tune up their skills and get a business started if they desire)
~`I offer  this opportunity  in mediumship, psychic reader and animal communication course graduates.
.
Back to Star Cave healing… if it was NOT for that session Lee had with me, she could still be a soggy, crying mess!
.
Her heart so desperately wants to serve animals and the humans who love them…now she can!
.
After all, Lee had tapped and  done every  kind of energy exercise there was…yet still felt so blocked from her dream!
 .
When you have a Star Cave Healing…You can expect to be assisted by:
~ Star Beings
~ Mer-folk
~ Elementals
~ Unicorns
~ The Dragon Realm
.
Ain't nothing like this in all of the Universes!
.
This ancient cave is a Stargate to all realms of Dimensions. None but benevolent Light beings are allowed to enter.

Pain in Knees, Hips and a Persistent Cough:
.
I have now had several Star Healing Cave experiences.
Each one was amazing and extraordinary!
.
It's wonderful that Star Beings from all parts of the Universe usually appear to assist Rebecca with these healings.
.
The cave itself is adorned with impressive symbols on the walls and ceiling throughout.
.
These etchings provide miraculous energies that stay with you long after your session, as Rebecca adds extra power to them.
.
I had scheduled my most recent Star Cave session to address several physical issues, including pain in my knees and lower legs, plus a persistent cough.
.
Since my session, my knees and legs have felt so much better, that it no longer takes an extended time to find a comfortable position for sleep.
.
I have had a dry cough for several years.
.
Doctors could not find any reason for the cough.
.
The Star Beings identified the cause as an irritant in my throat.
.
They brought such thorough healing, that I have experienced less frequency and violence of the cough since my session.
(It had been so severe at times, that it caused broken blood vessels in my eyes.)
.
I heartily recommend that people avail themselves of this amazing new healing technique.
With Rebecca as your guide and facilitator, you will have a remarkable healing experience.
Much Love Forever
Lee I Wolf