Imagine how much better your life would be if you got a short "Love Message" of encouragement each day! You CAN, right now…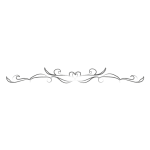 Reviews : Working with Rebecca
Rebecca has helped many improve their lives spiritually, physically, and mentally! Read of how others leaped forward on their spiritual journey after working with Rebecca."In the five months following working with Rebecca, psychic abilities increased 3-fold.
Telepathy with humans and animals is now an everyday occurrence. Dreams have opened so many doors of experience. And teachers, guides and those who have agreed to meet and connect in this life continue to amaze me.So often, our family of birth may not be our soul family.
This is a good time to awaken and remember.Rebecca is an amazing instrument for that which guides her. Her openness and willingness to embrace the Divine is a true gift for any and all drawn to her journey and work. (And, she is a great dancer.)"
– Floyd Striegel
Pineal Activation Class

"This activation resulted in my knowing that a sacred beloved will be coming to me soon. I know that a sacred sexual union will propel my healing abilities forward so that my true soul purpose may be fulfilled.

KA Body healing will allow me to do my healing work more effortlessly and more effectively than ever before."
– Patti Felici
Live Spiritual Activation

"Tangible results are a feeling of more confidence in myself and my connection with Spirit. A feeling of peace and acceptance of myself.
A feeling of togetherness with Spirit.Loneliness is only a word and has no meaning.Things I see are of positive, healthy, good, better and fantastic energy, waves and spirals of all colors and power at my command."
– Mark Kryzanowski
Live Seminar Review
Recent Blog Posts
 I hold a firm conviction: if you yearn for something, that very thing is yearning for you in return, calling you towards it. So, what's your heart's desire at this very … Read More
This teacher, (Debra Ponneman) really inspired me! I feel guided to share this short teaching with you as I know it will help you in your journey. You know, this … Read More
Register Now for 21 days of encourament coaching! Register here Read More
If you SERIOUSLY desire healing or to learn more about Healing with Frequencies for yourself…plan some time to sit back, relax and let the Frequencies minister to your Soul, Mind … Read More
---