4-Week Mediumship Certification AUDIO COURSE (Now on Groupon) *5 weeks with Bonus class
You Can Become a Highly Paid Medium:
The Fail-Safe, Blonde-proof, Fall off a log easy, Beginner Friendly Method!
…or do it just to contact your OWN friends, family and PETS who have crossed over!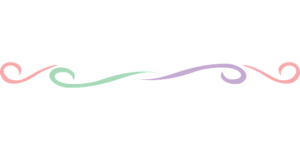 Or…do it to become at least 50% MORE psychic than you are right now!
If I hung out a shingle announcing. "Medium"- there would soon be a line of clients around the block.
(BTW, when I DID have a career as a Medium, I had no trouble getting clients- the spirits themselves would often get in touch with me first and drag their "alive ones" in to see me)
Why? Because when people need a medium it's because they are hurting! Desperately seeking comfort and relief from the pain.
There is nothing on earth that can relieve that pain like the services of a Good, Heart-centered medium.
You see, when you are grieving for a lost loved one…emotions are so overwhelming you cannot do it for yourself…. all you can do is wallow in your misery!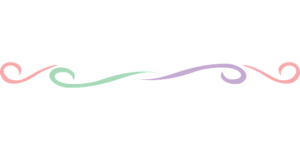 Having someone help you get in touch with the departed and having the assurance they they are "OK, happy and still alive in another dimension" can ease the burden of sorrow tremendously.
The great thing about being a medium is that you don't have to sweat to get clients- once you start doing good service word of mouth travels like wildfire. There is no shortage of potential because…people just never Stop Dying do they?
Mediumship is one of the most rewarding careers a Light worker could ever aspire too…and I can teach you how to do it with my easy,blond proof, proven techniques.
Mediumship as Ministry Certification Audio course…take this at YOUR pace!
 Groupon Coupon: save 70% when you act quickly!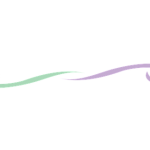 Because I was given the gift of mediumship without even asking for it…
I understand the mystery…
I know how to activate the gift in others who desire it. (I know how to re-create the same circumstances for you that allowed my gift to be awakened.)
Until the age of 40, I had absolutely no psychic abilities whatsoever. In the religion I was brought up in (preacher's kid) it was a horrible sin to be consulting with a medium. I was told that God would 'smite you dead' if you ever tried it!
(gee, can you imagine how worried I was when dead folks started asking me to help their loved ones heal…or to get a message to them?)
There is no self-doubt you could be feeling right now that I have not felt myself… but, I did it anyway and brought tremendous healing.
I want you to have this experience of helping others while getting paid too!
After I accepted and activated the gift that was bestowed upon me, I saw clients regularly for about two years.
Clients would come into my office, sad, tearful, distraught… and leave peaceful, rejoicing, knowing their loved ones were thriving and doing well. (Actually not dead at all, simply in another dimension.)
Mediumship is simply the most rewarding service there is.
You could call it "Missionary to the Other Side." A  RAINBOW Bridge of comfort and healing between worlds that is very much needed.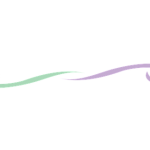 Animals need you, too!
This method also works for animals and in this course, I will have a special section dedicated to animals on the other side.
Three reasons it's easy to become a medium right now:
1. The veil is thinner than it has ever been in history
2. Many spirits have crossed over just to help from that side. They need you.
3. I have been given permission by Data Dastagir and Divine Mother  Azna to teach my unique method to awaken — then Activate — the gift of mediumship within you (plus…I'll show you a technique that connects the clients with their loved ones in such a precious way that they will be grateful to you forever)
Missionary to the other side. (I LOVE the Way that Sounds!)
 This course includes exercises to:
• Prepare you
• Protect you
• Amplify your receiving and sending transmitting abilities
Every time you communicate with a person or entity, you create a stronger neural pathway for ease-of-communication. The more you practice contacting the other side, the easier it becomes.
The techniques taught in this class will rewire your brain for this work.
You will be successful if you:
• Choose it (the gift) and Surrender to the idea that if you are attracted to this course… you are already 'chosen'
• Commit to listen to the audios and participate along with the students on the audio.
• Practice the easy steps given
• Interact with me-if you don't understand something, let me personally help you, don't sit alone and wonder. I am here to help and it gives me great pleasure to guide you. (email childsuzy@yahoo.com   or text USA 956-457-5568
• Be willing to release your fears about being thought of as a "crazy." I will teach you how to protect yourself. This is a precious gift folks and I will not let you go away from this class and feel foolish for following your dream.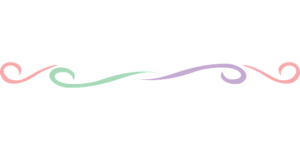 Q. What if I want to do this as a business?
Answer:
• You will be guided in how to charge, and the best way to get business.
• We will discuss specialty markets and how to discover one suited just for you.
• You will be taught how to incorporate treatments for grief and other emotions into your practice.
(All graduates may list themselves as such on my site, I will instruct you how to get much needed practice within a loving, supportive community- no risk.)
Determine if you are just curious about becoming a medium or…
If you would like to do this as a business and have clients lined up around the block to see you.
Either way, personal growth or business — you get exactly what is needed to succeed (and to rock your world) from this course.
Possible specialties: children, animals, suicide victims, abortion, miscarriage, still birth, death by disease, death by accident, hovering between the worlds, last messages, healing and forgiveness on a scale never before imagined.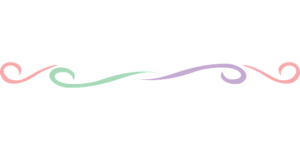 Protection:
You will learn how to avoid tricksters or mischievous spirits. I will teach you a special prayer that is impenetrable by any other than the highest possible light.
I will also teach you how to sieve through possible clients. You do not want any with a "you can't convince me attitude." No matter what you do for them, they will not be helped and you do not want their money!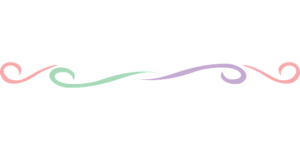 You will learn:
• HOW  to describe with authority what you do and the healing you facilitate
• What to call yourself that is respected and honorable
• Understand your purpose is for healing, not just to show off. (Although it's normal to feel proud that you can be of such service to others.)

What's unique about this course?
• Combines  energy healing and mediumship (not only do you bridge the gap – you provide healing for grief, hopelessness, and regret)
• Provides scripts and written forms to guide you in exactly how to handle sessions(so that you never feel CLUMSY and at a loss for words)
• Provides an instant-access-type guidance that is not available in any other program
• Exact guidelines of what you need to do. Follow the guidelines with commitment and you will become proficient and have a waiting list of clients (even if you just want to do this for a hobby, you need clear instructions)
• No other course provides the "mystery component of gift activation" that I will share

Question: Is it okay if I just want to do it for the money?
Answer: If you are willing to do the homework, you will become very good at this, however, you must have some heart interest or you will simply become bored.
Question: What if I don't have very developed intuitive skills?
Answer: Do you want to have them? The key here is SKILL. A skill is learned through use of tools which I will give you.
(Remember, I had no intuitive abilities at all until the age of 40.)
You do not become really good, great or exceptional at anything without commitment and discipline to practice.
I will give you a well-equipped toolbox brimming with every tool you need to become a world-class medium. If you use these tools every day, you will excel. Once you open certain channels in your brain, mediumship will become easier and easier until it is completely natural to you.
Quiz:
Q. How do I know if I have any abilities at all?
A. Take the quiz below — see how many "yes" answers you get.
• Do you have a desire to help bring comfort to humans or animals through the use of mediumship?
• Do you have a close relative, friend or pet who has already crossed that you think of often? (You will discover how this is an important indicator of your aptitude once you are in class.)
• Are you willing to listen to audios with a 'teach me' attitude? (If you have an 'I dare you' attitude, please do not enroll. I am here only for those who really want this.)
• Are you worried you will 'mess up' and be embarrassed? (If you are not nervous even a little-then you are more qualified to teach this than I am.)
• Can you visualize the last meal you had? Imagine colors? Imagine taste? Smell?
That's it! if you got at least 4 "yes" answers, this audio course WILL help you develop your gift!
Q. What if I do everything you say and I still have no results at all?
A. This is one course that is bullet-proofed with a money-back guarantee!
Guarantee:
I am so certain that if you listen  to each session with a 'teach me' attitude…and you practice, you cannot fail and so I offer this guarantee with confidence.
Mediumship as Ministry Level 1 is Guaranteed to get you into the beginning stages of 'talking to the other side' or you get a full refund.
What it comes down to is trust…
Do you trust that I can teach you, if you are willing?
Do you trust that if you want the gift…the gift wants you?
How much is the 4-week Guaranteed course?
One friend in the same business thought it should be 797 or higher.
Another colleague suggested 497.
But I want to make it affordable for everyone…
So, the price for the 4-week Intensive Mediumship course is only 377.
*I know this Price is very low for the amount of energy I am putting into this…However mediumship is a MINISTRY and I want you to be able to have this training!
But wait!Act Now and Don't even pay the $377!
70 % Groupon Coupons available for limited time
 Yes! I want my Groupon  coupon savings and I'm taking quick Action to insure I get it now!
Q. What makes this  Audio Course More ADVANCED than others?
A. Bonus Class which will cover Any problems you may still have.
B. Healing of your own personal "Worst Death Trauma" (Mother says that a past life memory of your own traumatic death could be the hidden cause of hesitancy of you going full out for this)
C. Addition of 'Mid-brain science and Sound Healing" to adjust your brainwaves to easily connect.
D. Secrets of the "Crystal Cave" which will amplify your powers.
E. Developing a plan of ACTION that will work for YOUR personal situation.
PS: I want to thank the late, great copywriter Gary Halbert for standing at my right shoulder and helping me write this course description. Thank you Gary, I loved your input. (BTW- wait till you experience the thrill of having every expert you could ever want just salivating to help you…Sweet!)
PPS: Ready? Ordering Details here: Yes! I want my Groupon coupon savings and I'm taking quick Action to insure I get it now!