Dark Energy's Greatest Weapon (Solution: Cleansing & Mercy Exercise)
The greatest weapon 'dark energy' has: Making you believe you have no Right to spiritual authority.
How does this happen?
When we create actions, thoughts, feelings that cause us to feel:
• Guilt
• Shame
• Out of Integrity in any way
The dark energies love to whisper, "How can you think you can help others?
You have this major flaw- people will see your flaws and won't respect you."
Any sentence that begins with , "Who do you think you are" is not from the Light!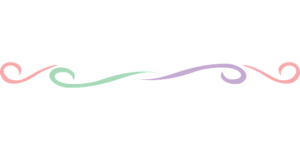 Q. But Rebecca, doesn't God sometimes remind us about being in total integrity?
How can you tell who is who?
Light or dark?
A. The dense energies will always use critical voice to make you feel small and powerless (key word: Powerless)
The Light will always come from a place of loving encouragement. IE: "Beloved, your life would be far easier and lighter if you found another way to (fill in the blank)
The Light will always encourage you to look within for the goodness there.
The dark on the other hand… will always point out how you 'don't measure up'.
Q. Why is it important to get a cleansing treatment for Guilt, shame, and downright dirty feelings?
A. Because…
• These feelings stop you from being in spiritual authority.
• These feelings make you feel unworthy to be the light that you are.
• These feelings even stop you from having true abundance.
We all 'mess up' sometimes (I could make you a whole list of ways I personally 'mess up')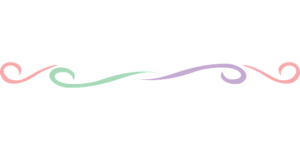 What is your personal 'mess up' that brings your guilt?
(just examples- fill in your own private issue)
• Maybe you fall into gossip sometimes
• Maybe you are very critical of others
• Maybe you have a wandering eye(and you are in a committed relationship)
• Maybe you have one too many glasses of wine and embarrass yourself( or use illegal substances too often)
• Maybe you cheat in business
Q. Gee, Rebecca, nothing on the list is that bad!
A. I agree, but it can be the little things that the dense energies like to capitalize on our guilt about. If it's a Huge thing…like murder- we would have to account for that in public.
It's the small, niggling guilt that can rob us of our power.
Q. What can I do? I want to walk in full integrity and have my spiritual power.
A. Do this cleansing exercise where you show yourself mercy.
You will know if you should stop (or taper off on certain behaviors)
The point is to be in mercy and forgiveness to yourself first.
Then you can be a great Light to others.
HPT Spiritual Cleansing and Mercy exercise.
#1. Hold HPT hand positions
#2. Imagine the 'light of illumination' is gathering in the higher self point (18 to 24 inches above the head)…let the Light pour into the crown and down all the points.
#3. Say, "I feel dirty, I messed up, I am ready to show mercy"
#4. Pay attention to what comes up for you…now say, "I show mercy to any and all parts of myself that I feel I messed up.
I extend Divine forgiveness to myself and anyone else I blame.I bring it all to the Light of mercy.
#5. Continue holding the hand positions as you allow the light to cleanse away all negativity and guilt.
Remember that you are a wonderful light worker and it's just natural to 'mess up' every now and then.
After all we have personalities and egos and circumstances.
If we were only spirit- we wouldn't have temptations would we?
Triumph over the Guilt Monster!