In these days of crises, you certainly don't want to be wasting any money on something that doesn't resonate with you.
Listen to the audio. See and Hear for Yourself how effective Other Side Hypnosis is!
So don't even read the rest of this page UNTIL you listen at least a few minutes!
Why is it called the "Other Side" technique? Because it gets you to the "Other Side" of your problem!
How To Enjoy Food MORE, While Eating Less. (And feeling MORE satisfied.)
Listen to this short sample.

If THAT resonates with you… can you imagine what the rest of the program WILL do for you?
Presenting… Hypno-Gastric Banding with Programmable Sphincter!
OMG! This Hypno-Gastric stuff really works! This morning I was BELOW my Pre Pandemic weight!
It didn't hurt a bit!
Hypno-Gastric Banding (Encore class this weekend)
People who took this class last weekend are ALREADY getting results!
I just got this email from a happy participant in last weeks class…
Dear Rebecca,
Just want to let you know how excited I am  – good news!
The meditations and all your instructions from the classes & specially yesterday's did work for me
I awoke with a feeling of a flatter upper belly, the stomach area
Wow!   It is wonderful
L.S. 
Update a couple days later:  I continue to feel strong and lighter since after I had the classes and of course, I am following your instructions from the classes.
What I delight! I am grateful!
Even More Powerful…in my meditation this week,  The DIVINE (and a few dead Hypnotherapists) showed me
THREE NEW Ways to make THIS Hypnosis program the most unique, powerful, effective method in all the world!
Imagine…All YOU do is relax, listen to my voice as your Subconscious Mind is easily programmed  and Rushes to Slim Your Body!
 (With the 3 NEW techniques My Hypnosis will stick with you as FIRMLY as a magnet sticks to metal!
With Hypnosis, you bypass the conscious mind. ( The conscious mind hasn't been helping much with your weight… has it?)
Unlike the Conscious mind…the subconscious can be WOOED, Cajoled, and PROGRAMMED to Your specific needs.
In this Unique Class You WILL Experience Hypno-Gastric Banding (with Programmable Sphincter) THis means the band EXPANDS for the healthy food and shrinks to the junk.
According to famous Hypnotist Paul McKenna PH.D this procedure is effective in 70% of those who DO it. 
Hypno-Gastric Banding  is very safe. Your body will behave as if your stomach has been "banded" to a smaller size, and there is no REAL trauma such as regular surgery would present.
Rebecca, Are You Qualified as a Hypnotist?
The Late, Great Burt Goldman trained and certified me in HIS HYPNO-Vision Hypnosis method.
Lately, he has been coming through and bringing several of his late, great new-thought friends with him. 
I adored Burt Goldman! I thought he was the sexiest 80 year old man around! If it had not been for his Lovely, Precious wife…I would have TOTALLY tried to WOO him!
The world lost a truly great man when Burt passed. Lucky for us, Burt has decided to share some of his wisdom from the "other side".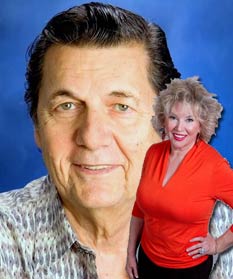 On another topic…the most money I ever made in my life was under Burts tutelage!
(Be on the lookout for  his "More Money" classes in the future)
Right now…I am getting great insight into HOW to help us all become slimmer and healthier. 
I have studied three separate methods of doing Hypno-Gastric Banding and come up with what I believe is the absolute BEST way.
(Of course I tried it and If you eat too much you will feel like puking! And you WILL Pay attention to your smaller stomach from then on!)

Hypno- Gastric Banding With Programmable Sphincter.
Q. What makes YOUR class Unique?
A. My class is unique because it offers MORE than Just the Hypno-gastric Banding. ( Several people do that…but NOT like mine!)
Yes, THAT is an important part of the class and it is made even MORE EFFECTIVE by the addition of these very important elements. And NOW with my UPDATED DIVINE Guidance…this will blow any other method away! (or your money back!)
Hypnosis: Cell Obedience/Appreciation  Breakthrough Technique!  How to have every cell in your body WORK For you! (and obediently release stubborn fat from cells.)
Hypnosis: Hypno Gastric Banding with Programmable Sphincter and Preferred Sizing. You get to choose what size you want your stomach to be banded. You also get to choose HOW TO PROGRAM the Sphincter which will REPEL Unhealthy foods.
Hypnosis: Exercise Your Body at Night While You Sleep. OMG! I did this with a group last week and the results were outstanding! (Of course I did it to ME too and my stomach is already flatter!)
 * Curiously, the participants felt like running a marathon after this hypnosis!
Amazingly this technique DOES program your body to release hormones and extra blood flow to problem areas…AND revs up your tuned up body-engine for lasting energy. 
Exercise while you sleep program TELLS your body to sculpt itself at night while you are sleeping.
(Because of the Energy Boost, I recommend you listen to this in the AM- it will still work on you that night.)
When:
ENCORE class presented this weekend. (take it from anywhere- free calling system)
Saturday August 1 at 3 PM Eastern, 2 PM Central, Noon Pacific.
Q. How Long is the class?
A. Two hours, maybe more. (Healing resistance happens first) this includes your 3 separate hypnosis sessions and Q and A time. You will have all audios to listen to as recommended. 
Q. What if I cannot make any of those times?
A. Register anyway and you will get the sessions on Audio as soon as class is over. (If you have questions, you can email me childsuzy@yahoo.com )
Q. How Much is this class?
A. You would expect to pay at least $150 for a class with THREE  UNIQUE Hypnosis Programming of the Subconscious mind…however as per my GUIDANCE…this class is ONLY $67!
Buy Now $67. (or check out Upgrades BEFORE you buy)
Yes, it's guaranteed, see details below.

PLease DON'T Consider the Upgrades Until You are SURE you want me to work on you every day! Because I take this seriously… and  I will "See" all kinds of things to work on for you.
WAIT: UPGRADE Opportunity (Full details below)
#1. Upgrade Level ONE Ten days of Personal Energy Healing treatments.$10 a day
#2. Upgrade Level Two:  Twenty Seven days of Personal Energy Healing treatments.$7.41 a day
Treatments start July 31.
 $167 Class, audio and ten days of personal energy work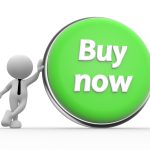 UPGRADE LEVEL ONE (only ten available) Class, audios, ten days of private energy work
Need the MOST help?
#2. UPGRADE Level TWO: (Only two available) Treatments start July 31
$ 67 for class plus  $200 for TWENTY SEVEN days of ME doing Energy work for you. $7.41 per day (read description below.)
Class, Audios, Personal Energy work, and I do the personal energy work on your behalf for twenty seven days!
Only Two of these: $267
Q. How does the Upgrade work?
A. For ten days, I perform energy work on you. Upon upgrade purchase, you will send me;
Your Name, Age, Height, Weight (or  clothing size
Your worst issue around your weight
Where you would realistically Love to be in a month.
Then, I create a magic template just for you. I do a combination of Prayer and Energy techniques for you every single day for 10 days straight. This will give you an energetic boost like no other! I have used this magic template on myself with great success.
The template may look something like this: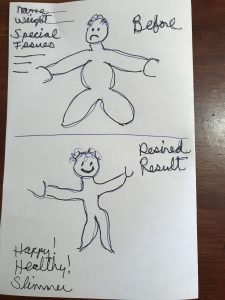 A Quick Stick Figure drawn with INTENT is all that is necessary.
The Stick figure becomes your AVATAR which I work on with prayers and energy techniques.
God always SHOWS me things about you when I am doing this…
This kind of Energy work will give you a REAL BOOST towards your goal.
It's like having your own personal Genie… Doing a LOT of the work FOR you!
Yes! Class and Personal Energy Medicine Magic.
PS: More details: Here are just a few of the techniques I will use to help Upgraded clients.
The Bagha (Ancient Yogi Technique)
The Principal of Gender
The Power of Hands on Healing (I lay hands on the paper)
The Psychotronic Power of Focused Vision
Prayer
Loving thoughts (Yes, this HEALS)
Pink Net of slimming and energetic reminder to listen to the audios.
*NOTE: I am already doing these upgrades for those who purchased them in the class last week. Each morning when I lay my Healing Hands on their "stick figure" drawing, I see all kind of things for them.  I pray for ALL those things and for the Highest Good for them! It brings tears to my eyes, the way each person's spirit shares with me.
What the upgrade is NOT:
The upgrade is all done energetically. We do not get on the phone together. (they would be a lot more expensive)
If you like…I will send you a photo of your personal stick figure before and after.
I PROMISE I will REALLY DO this for you!
If I get some urgent insight for you while doing this…I will email you with details.
Guarantee: If you take this $67 class and you DON'T feel it does you any good…let me know and I will refund your full purchase price.
The Upgrades are NOT refundable because I PUT MY HEART and TIME into this for you! (If you are worried...just don't get the upgrade. There are only a few anyway and they get taken quickly.)
Bonus:
Shortie Hypnosis for eating less with MORE Satisfaction.
Bonus:
Freedom from the Clean Plate Club.
Bonus:
Sleep Deeply and Sweetly with the Blessings and tenderness of Divine Mother. (Helps with Snoring and dry mouth in the AM)
PS:
Special Thanks to the Late, Great, Robert Collier for helping me write the description of this class. 
I feel sure that my personal friend Burt Goldman sent Robert to me!
Thank you Burt!
Thank you Robert!