You must be the kind of person who loves to be the first to hear about spiritual revelations and growth!
Your contribution is a vote of YES…to this type of information going forth in a steady stream.
Contributions allow me to spend more creating FREE videos, and Free presentations on cutting edge revelation.
I thank you and I pray for you, no matter how small or large your contribution!
Love, Rebecca
PS: Check with your heart and feel if it's joyful. Only give as you feel guided. This way ALL are blessed!
Appreciation package: Any Amount as guided by Spirit…You get to enjoy all the bonuses listed!
Please be sure you feel joyful about this.
A Contribution of any amount gets you a FREE copy of my book. "Book of Comfort". (see sample) PLUS these "Gratitude offerings" Audio programs to you.
# Book of Comfort- A really Unique View of the origins of earth- completely channeled.
  #. How Past Life Persecution, need for Tribal Approval KILL Your Pocketbook-If you haven't healed this yet…now's the time!
  #. Change Your Rotten Childhood for a Sparkling new Outlook! So that you can be happy!
  #. How To Decipher Any Dream Even if You have No Intuitive Skills at all! I cant tell you how many times folks have written in to tell me their dreams. You don't need a psychic- just do this easy process!
  #. Cure Success and Money Phobias with EFT- bet you never thought of having a freaking Money Phobia!
 #. Blessings of love and gratitude for you support. Love ya, love ya. love ya!
 PS:
Q.Why am I offering bonuses for your contribution?
A. Because I LOVE giving too!…and I appreciate you. I pray that your supply be multiplied over and over!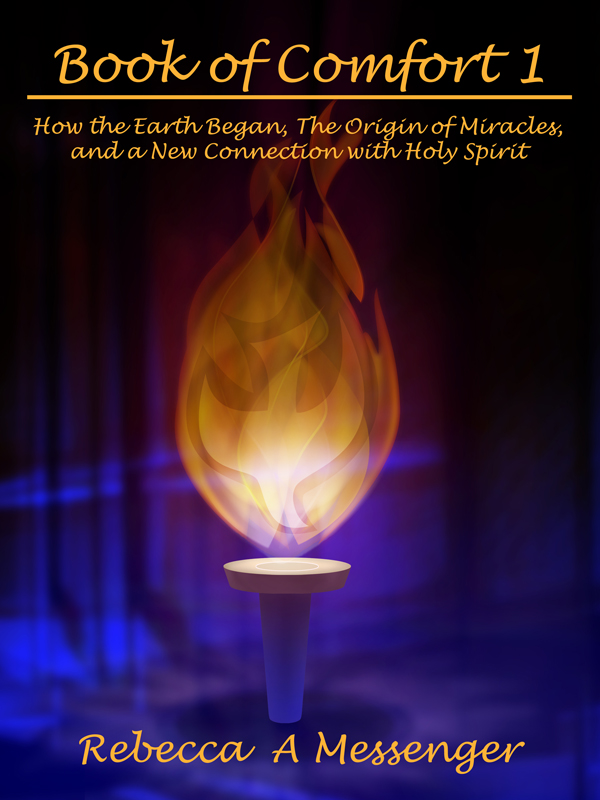 Chapter 1 – Ancient Ancestors Took On Souls
Jesus was never surprised when he did a miracle. He knew it would happen.
It just was. Name your own miracle and don't be surprised when it happens.
~Sanat Kumara, Keeper of the Holy Flame
When the world was young, it had no need of human life. Earth as a living entity was very happy growing, blossoming, creating, becoming. The Earth communicated with itself and then…
Earth became lonely, craving something else. This living entity Earth craved other beings, beings who would recognize Her as a living entity and who would communicate with Her.
The Earth longed to nurture and sustain life forms that had the capacity to appreciate, and so as extensions of life itself, men came to Earth, appeared upon the Earth, were created by the Earth in a rudimentary form.
It was the Earth Herself who nurtured and divinely grew the man species until one day the Creatrix Sophia and her consort Father God looked upon this creation of the Earth, the living entity, and said, "Let us make man in our own image."