Register if You Want to KNOW How to Command Your Angels
According to Archangel Gabriel…two really BIG things are happening in the Angelic realms right now.
#1. A Huge influx of Angels  are being directed to seek out Light workers and assist them in their work.
#2. The angel teams will assist the angels you already have and they are ready to be commanded.

Gabriel and I go WAAAAY back!
It was His visit that started me on my own spiritual journey and guided me to develop the gifts of channeling and mediumship.
Now, I am being asked to teach others how to make use of the new Angelic powers we have available to us.
Here are the problems most Light workers have when it comes to commanding angels.
They feel unworthy.
They feel shame that their request is "too human".
They don't even know WHAT to ask for help with. (what would be acceptable to these HOLY angels?)
They have tried to command angels in the past with dismal results.
They think they have to be specially GIFTED before they can ask for anything.
I have already sent out a letter about "Using Your Angles for Fun and Profit", however, Gabriel suggests that I make it even more plain and simple.
When you hear me say…"You can command your angels"…what visceral reaction do you have?
I your reaction  is…Yippie…you are halfway there. 
If it is, "Oh gee, I feel afraid, ashamed, or unworthy"…then you absolutely can benefit from this class.
(You are also in the 99 percentile if you are honest enough to admit it!)

So…
if YOU are ready to get over all the hesitation and step into the Power that is already HERE for you…
Register for this class.
You will KNOW:
How to release shame over asking.
How to STOP hiding behind the unworthy lie.
How to get clear on what to ask for.
How to command your angels in the CORRECT way that will get you results.
Why you have failed in the past(so you can STOP doing it that way)
How to STOP being afraid the angels will ask you to do something you cannot do.
The only effective way feel at peace as you ask…KNOWING it is all good.
Wait…There is one more VERY IMPORTANT advantage to taking this class.
BONUS! BONUS! BONUS!
You will KNOW the MOST EFFECTIVE way to attract MORE of the New Angel Influx to be ON YOUR TEAM!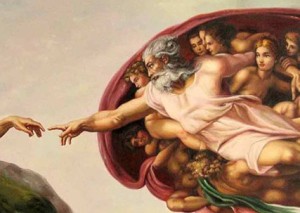 Register today and your energy will start shifting right now!
How to use your Angels for Fun and Profit teleclass.
Teleclass presented twice for your convenience.
Saturday, March 7th at 3 p.m. Eastern
Sunday, March 8th at 2 p.m. Eastern
Allow at least 2 hours for this class
Teleclass make it easy take it from anywhere in the world. (My system has FREE web calling worldwide)
Take it by audio, if the time is not right for you.
Fee $187
To Make this affordable for EVERYONE, I am reducing it to only
Includes Live class & Audio replay (yours to keep forever!)
SORRY>>>>NO MORE UPGRADES
They always go first…don't worry, you will get a LOT out of the class!
Upgrade available. *Note Limited amount of upgrades and they ALWAYS go real fast.
$107
Includes Live class, Audio replay (yours to keep forever!)
BONUS Upgrade: A Channeled message for you from ONE of your NEW Team Members.
Learn, Their name and WHAT they specifically want to help you with and WHY they asked to be assigned to YOU.
(Stay after class for upgrade messages)
Comments
comments