Lift My Money Curse…Please!
Now an exciting Audio Course!
Be listening just moments from now!
*
Finally…Relief from Your Money-Pain!
Is Your struggle with money causing you pain?
Do you ever feel like it would be easier to just 'check out'?
According to the conversations I've been having with Divine Mother… you need to get down to the ROOT!
Dig out the seeds…and Lift that Money curse!
Getting relief for the PAIN of "NOT Having" can finally open you up to the PLEASURES of having.
How long has it been since you have experienced …or even thought about the pleasure of HAVING?
Peek in on this conversation I had with Divine Mother a few days ago…
Divine Mother:
Rebecca, it's time to get back to teaching people how to solve their money problems…
You see Rebecca, people are still struggling all over the world with tremendous money issues.
Rebecca:
Yes Mother, I've been feeling that in my bones for a while. Where would you suggest I start?
Divine Mother:
Rebecca, because you have delved so deeply into spiritual aspects… Classes on money will now be more effective than you could ever have imagined.
Because of our spiritual oversight of all those struggling with money issues…we suggest a series of classes, for the next few weeks.
Divine Mother continues…
First and foremost…you must teach a class that will lift the energetic "Money Curse".
Clearing this…the following classes we suggest will be ten times more effective!
Rebecca:
What are the types of Money Curses you see from your expanded overview?
Divine Mother:
Here are the top three that almost everyone who is struggling have in common.
#1.The Ancestral Money Curse:
This is an accumulation Of Past Lives and Ancestral Issues around money and thriving.
Q. How do I know if I have this?
A. Simple way to know is by asking a question.
" TRUTH…Do I have an ancestral money curse?"
Does it feel light? Does it feel heavy (your body will give you some reaction)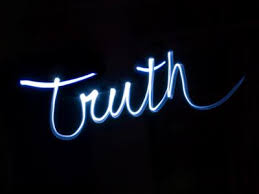 If it feels heavy and you are NOT thriving…you MOST LIKELY are carrying some form of Ancestral/Past life energetic barrier. (anytime you preface a question with the word TRUTH- you get more CLEAR answers,)
#2. The Parental Money Curse:
This  one can be the most devastating of all!
Phrases like…
You'll never amount to anything!
Look how well your brother/sister does.
How can you think you will ever make a living doing THAT?
How do you expect to succeed when you are still doing (fill in the blank)
You have a feeling your family does NOT approve of you! Energy is REAL folks and if you have been soaking up a bunch of disapproval energy from family members…it can STIFLE your money flow forever!
Q. How do I know if I have a parental or family Money curse?
Q.Simple…do you feel supported and approved of by your family? If you feel light…you may have already cleared this barrier.
# 3. The Self-pity Money Curse:
This can happen to ANYBODY even if none of the above applies to you.
We start thinking of all the ways we have failed. We focus on the Lack in our life when it seems others are thriving>
We find ourselves going down the rabbit hole of despair, overwhelm and self-blame.
Q, Truth, do  I have a bit of The "Self-pity" Money Curse?
A. This is one that is hard to admit to…we feel shame when we hear the words…self-pity.
It's only natural human nature to feel sorry for ourselves… Let's forgive ourselves for that and clear it!
If you are not where you want to be financially you very likely have the shadow of one of these curses whether it's self-inflicted or inflicted way back in your family line.
There is only three questions left to answer…
#1. Truth, Do I really need this clearing? (or can I do it by myself?)
#2. Truth, Am I ready to have this lifted now?
(Or, am I too afraid of living without this familiar, failure energy?)
#3. Truth, Do I trust the Divine guidance that is given to Rebecca? (Or is Rebecca just some bat-shit crazy nutcase making all this up?)
Oh wait…here is one more important question!
Q. Bottom line…what will this class do for me?
A. Clear out those energetic barriers so that you can…
 Feel a thousand pounds lighter
Get relief from your Money-pain!
 Get clear on HOW to move forward
Stop suffering and blaming yourself
 Have all your future  clearings be ten times more effective
Start becoming the magic being you always intended to be
Method of Presentation:
Teleseminar (take it from anywhere with my FREE calling system)
This clearing will be presented twice with the same information.
One ticket gets you entrance to both sessions.
Now an exciting Audio Course!
Be listening just moments from now!
The audio is yours to keep forever!
Tuition:
Includes class and audios of BOTH Presentations
Or
Includes class and audios of BOTH Presentations
Bonus !!!
Lift the Smothering Blanket of lethargy and laziness energy.
Did you know that your auric field can be blanketed in a smothering fog of lethargy and laziness?
I discovered this a couple days ago as I was sitting on my back porch trying to wake up.
I had gone to bed early, gotten planet of sleep and there was no real reason for me to take so long to become conscious.
Divine Mother said to me… "Rebecca, let me give you this technique to cleanse your auric field of this lethargic energy."
Of course my ears perked up at that!
I did the technique as Mother directed and it was like a shot of electricity went through me!
I could actually feel the blanket lifted and I hopped up and started planning this class for you.
You will be doing it anytime you find yourself feeling lethargic and lazy… or putting things off.
 This bonus is so fabulous it's worth the price of the class just to get it!
What's coming up?
TeleClasses coming up are:
Working with the Ten Angels of Abundance: A Two week online/tele seminar presenation that will change your abundance forever!
Did you know that it is possible to get so in tune with these ten angels of abundance that easy joy and money flow easily to you?
Did you know that there is a special way to call them that thrills them and causes them to move mountains for you?
Next we have…
A Two week 'End Money Worries for Good' intensive. We gonna put a little MAGIC in this . This was the original magic that turned my own poverty into prosperity!
So many money miracles have occured after taking this class! Remember…ANY clearing will be ten times MORE effective if you first clear the curse energy. (plus you get 20% off )
Ready for some forbidden Mustery?
Mysterious Temple Rituals for Wealth
Priestess's in ancient times NEVER had to worry about where their support was coming from. I now have permission to share some of these secret wealth rituals that have been hidden since ancient times.
Remember…ANY clearing will be ten times MORE effective if you first clear the curse energy. (plus you get 20% off )
More info on the Money Class
So…I was asking Spirit…" Where is the most important place to start when "lifting a Money Curse?"
The information I received was…
"Go to the Point of Creation!"
Energetically destroy and uncreate the very seed of it.
Then…dissolve it from every system of the body, auric field and then…
Go to the Akashic records and demand the records be changed to reflect your new reality."
So, I am asking…"Does it matter if we KNOW exactly where the Point of Creation is?"
Spirit's reply…"No, just say the words as we give them and it shall be done!
…and Rebecca, you know that you cannot create a vacuum.
Be sure and fill up that former "curse space" with some large amounts of Prosperity Light!"
Comments
comments