5 Simple Steps to Remove a Family Curse
If you suspect a family curse, (or any kind)here are 5 simple steps to clear it.
If you suspect a very complex issue, this will still do a lot of good.
My defining of curse: Powerful thoughts, emotions creating energy vortexes meant to overpower ones rights or free will.
The opposite of blessing and free will. Wishing, projecting control, evil or manipulations upon others.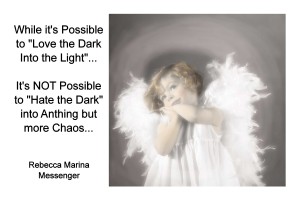 Every curse is brought about by just ONE thing…
Perception!
There is either a perceived wrong… Or a perceived right.
Perceived wrong: a person, group or entity perceives that they have been done wrong by you or by your ancestry.
It doesn't matter if the wrong was actually done or not.
It is the perception that wrong was done that leads to an actual curse.
 Perceived right: a person group or entity perceives that they have the right to take, to destroy, to overpower, to manipulate or to convert.
Some of the best examples of curse energy done under the banner of "I have the Right" are religious persecutions and manipulations.
Crusades, the Inquisition, witch burnings, to name a few
(Don't get me started on this one!)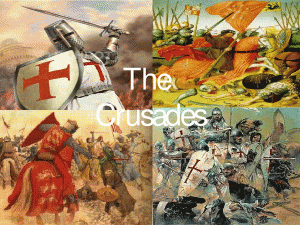 It's important to remember that cannot you cannot hate or fear the dark into the light.  There is only one remedy to diffuse curse energy of any kind…That is with positive energies.
Here is an example of a clearing:
#1. Call all entities known or unknown, living or dead into a circle of light.
(According to the Egyptian Law of Ren, when you call a spirit…it is compelled to come)
#2. Begin Sample wording.
*You MUST use your imagination here and pay attention to what comes up for you as you ask the questions and make the statements.
I acknowledge that you feel wronged.
I acknowledge that you feel you have certain rights.
(Don't make it about you or your ancestors, don't make excuses, and don't get into being a victim.)
Simply acknowledge their perception of wrongdoing.
Or acknowledge their perception that they have the right to do whatever it is that has been done.
#3. Ask: "is there anything within my power to make restitution"
Ask: "what energy is needed to make you feel better?" (They may simply want forgiveness from you as representative)
Ask: "who would you trust to give you that energy, deity figure, spirit, person"
#4. Call the requested helping entity into a circle of light.
Ask the spirit you called into the circle of light to give the required energy.
Give this time to unfold.
#5.Then state:
"I have done my part, I release this into the light of Holy Spirit to be cleansed and resolved and so it is."
You can get more complex than this if you desire but so much can be done with simple acknowledgement and pure intent.
*In the case of religious manipulation…you may need to do some intense personal work for your pain, resentments, etc before trying this.
Hope you find this helpful,
Love, Rebecca
PS: For some reason my last few private session clients have been dealing with family curse issues. While theirs was MORE complex and did need my assistance, I realize a LOT can be cleared using the above method.
*
PSS: There are a few  specials left in the "Better than Black Friday coupon savings"
I have limited quantities of each item. My system is set to "turn off" when the quantity is reached.
Private sessions with Rebecca *Limited Quantity 0f Ten Each (20%off with coupon)
Description. 50 minute session where I place all my time, psychic abilities and extensive training on resolving your issues.
*If you don't need it now, 

get the savings and BANK the sessions.
One session 150 (use coupon friday20 for 20% off) *5 sessions left
Be sure and press APPLY after putting the code in the box.
Three session package reg 299 (Best deal) (20%off with coupon friday20) *4 packages left
Be sure and press APPLY after putting the code in the box.
""""""""""""""""""""""""""""""""""""""""""`
Azuron private sessions (10 %off with Coupon)*Limited quantity of 10 each
Azuron is so protective of my Life Force Energy that he  would only allow me to put a 10% discount on his sessions.
*If you don't need it now, 

get the savings and BANK the sessions.
Description: Azuron, 10Th dimensional healer directs me to take you into a higher dimension for healing of your light patterns.
You immediately go into trance, slip into your light body.
Azuron is very clear! He can only shift the light patterns that are READY to be shifted.
Some patterns are still doing soul service or what you would consider 'karmic duty'.
I suggest you consider getting one of the packages to peel away the layers.
A session with Azuron is only 20 minutes long. He says that is the time the human body can accommodate.
There is almost no talking. We cannot tell him what we want him to do. 
One Azuron session 117.    (105.30 after coupon)
(use coupon friday10, press APPLY and save 10%) *7 left
Two Azuron  sessions 209  (188,10 after coupon)
(use coupon friday10, press APPLY and save 10%) *9 left
Three Azuron Sessions 299   (269.10 after coupon)
(use coupon friday10, press APPLY and save 10%) *5 Left
""""""""""""""""""""""""""""""""""""`
 Ready to make good income as a trained Psychic reader?
 
""""""""""""""""""""""""""""""
Azna method Psychic reader  5 Week Audio Course (Reg 377 use coupon friday50 and get 50% off)
Limit 20 only 9 left at this low price.
Limit 20

 makes it   188.50    with coupon. Crazy bargain for a 5 week audio course that can teach you a MARKETABLE skill!
One of the best ways to earn MORE money is to become A TOP-Notch Psychic reader.
I can train you to do just that!
If you follow the guidance from Divine Mother Azna and myself…you can hang out your shingle as a professional psychic reader.
Our methods wake up your "psychic brain" like no other!
Full Details of Psychic reader course
~~~~~~~~~~~~~~~~~~~~~~~~~~~~~~~~~~~~~~~~~~~~~~~~~~~~~~~~
Comments
comments