Your VIP Day With Rebecca
You arrive the day or evening before. I have someone pick you up from the airport and take you to your hotel. (The airport is 30 miles from South Padre Island.)
My VIP days are all inclusive…that means I arrange the hotel, meals and transportation to and from the airport.
I desire for this to be completely worry free for you! You come for healing…not to have stress of making all kinds of arrangements.
All you do is arrange your flights, give me your itinerary and allow yourself to be taken care of.
The first night at the hotel, you just rest. There are many good restaurants within walking distance and most of the hotels I use have a restaurant inside.
One SESSION day, you are picked up and brought to my office by ten AM.
I have our entire day planned as guided by Spirit and according to your needs.
Before hand, you will send me a list of your deepest needs and desires.
If I had a magic wand and could make you feel better about just ONE thing in your life…what would that be?
We start there…and it just gets better!
 I sit with your heart in meditation and listen to Spirit.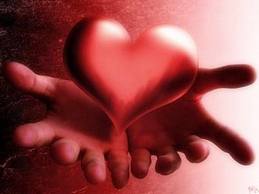 By the time you arrive, spirit is already busy moving energy for you. You can expect channeled messages and healings spontaneously as your needs arise.
Schedule On Session Day:
10 AM to 1 (in session)
2 PM to 6 (in session) we will take breaks as needed.
Emotional release can be exhausting, that's why I like for you to arrive the day before, be stress free and just relax,
We will work together until about one- then I take you to lunch. We come back and work together until about six. Our day of work is over and it's time to play!
I take you to a nice dinner and we have a very enjoyable evening! (If you feel like dancing…I would LOVE that!
Some portions of our day may be recorded if you feel you would like to refer to them.
All you have to do is get here…into my arms and experience the power of the Divine that flows when two hearts are seeking healing together.
Let me re-cap what is included in the VIP day.
Transportation to and from the airport
Hotel stay of two nights (on or near South Padre Island- summertime gets pretty booked)
Dinner on the first night, breakfast, lunch and dinner on the 2nd. Breakfast on the 3rd morning
My undivided attention all day on the day of your sessions. You can expect 5 to 6 hours of treatments. I cannot tell you ahead of time exactly what the treatments will be as each case is specifically tailor made to your personal needs. In actuality, I spend far more than the time spent on your Session day.  I connect with spirit on your behalf daily as soon as you are fully committed.
A precious bonding experience that we will both cherish forever. It touches me so deeply that you would come to have this experience. It is pure love that takes over and does whatever healing needs to be done.
Whether your needs are emotional, spiritual, physical or a combination…it is my deepest desire to bring the love vibration for healing.
Total cost of Your VIP day is 2997.
You won't have to spend another penny.
Drop to your heart and see if you are ready for the love that is already generated for you!
Comments
comments