Find my Soul Mate
7 Tips to Attract the Soul Mate of Your dreams… and Get the Real Love You've been Longing for!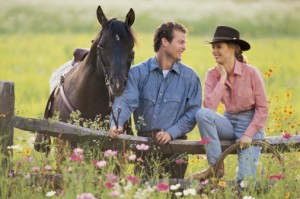 Have you ever wondered if that special soul mate will ever come into your life?
Would you like to Know how You can Attract a  "Soul Mate" Even if you have given up? And would you like to attend this class at no cost to you?
This is my "love gift" to you.  No Cost teleclass
 
Would you recognize your soul mate?
How would you know?
Would you be ready?
"7 Tips To Attract the SoulMate of Your Dreams… and Finally Get the Love You've Been Longing For"
Here are some of the most criticle issues I got from my survey of hundreds of men and women.
• Don't know if there is anyone for me (I will answer this for you)
• Still feel too much pain from lost love, grief (Discover how to get over this)
• Still feel Anger, resentment toward former men/women (easy clearing tecnique)
• Don't know how to set boundaries
• I don't know how to put myself in situations to meet anyone
• Terrified to take action, more comfy to stay like this
 
• Terrified of rejection
• I am afraid I am too old
• I am afraid I have too much karma or (not my karma to meet someone)
• I'm afraid to be hurt
• I've already tried everything, books courses, online dating
• I'm afraid I'm not worthy
 
• I'm too fat or out of shape
• Fear of criticism
• I work too hard to have time to look
 
• I lack confidence
• I'm sick of fixer-uppers
Some questions that will be answered in class are…
 
*How do I know if there really is anyone for me?
*Can you have more than one soul mate in a lifetime?
*How do I know if my current relationship is good for me?
*What can you tell me that is different than what others have told me?
*Are their karmic issues surrounding my soul mate?
*What if I have someone now but they make me miserable?
*Is this all about Divine Timing? and if it is…
*Well, how the heck can I speed that up?
*What if I keep making the same mistakes over and over?
No charge for this fab, soul mate teleclass.
I am presenting this free class twice to allow for more to attend.
 One registration gets you entrance to both events.
 Class time:
Sat  Feb 27 from 4-5 PM EST (New York Time)
Comments
comments