Magic Mates for you! Now a complete Video Course!
If you are ready for:
A playmate
A husband
A wife
A partner
A lover
Here is what One lady said after taking the course…
Gotta tell you Rebecca, in all my years and so many courses on manifestation, I have never seen anything that comes close to this process. On my practice session I could feel the end result deeply and with excitement. Usually other processes are dry and quite frankly, dull.
I have done Hiring the Heavens many times and adding it to this process it finally came alive!!!
Thank you for your clear and fun explanation of how we do this.
You also look more beautiful than I have ever seen you in the past 10 or so years that I have been following you.
With deep gratitude,
Suzanne Covington
This story is so fantastic…if it had not happened to me…I'm not sure I would believe it!
Just a few months ago…
I had no home of my own. (black mold forced me out of my condo- in emergency I moved in with a daughter)
I had no private office (I did everything from one bedroom in my daughters home)
I had no boyfriend. (even though I was doing my part and dating like crazy- every one of them annoyed the pee pee put of me!)
I had no lover. (for sure you can't sleep with a casual date)
I had no sense of "belonging"- even tho I had funds to get my own place, no area I looked at felt like I belonged there.
Preframe
Lets back up… over a year before this, I had decided that I was ready for a husband.
Not a boyfriend
Not a lover
A husband.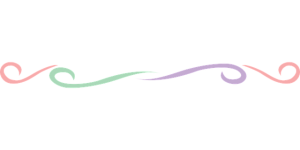 To prove my commitment, I hired a "love coach".
She was awesome as she helped me clear a lot of old "man-stuff" that had escaped my awareness.
Still…after a year of clearing and doing all kinds of things…I still had no man who came close to what I needed.
(Did I mention they all seemed to ANNOY me? My son-in law said that I would never find anybody as I was "too picky")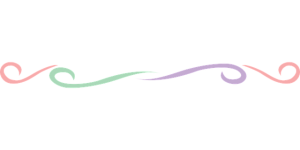 You see, my work in the world, my mission for the Divine… is the most important thing in my life. Any husband of mine would need to be supportive of a very different kind of woman. I had already spent years of marriage with a man who pretty much thought I was just crazy as a Betsey Bug!
Sigh…
Oh, I can't really blame him. He married one woman that he thought he knew…a nice, quiet southern lady who he could easily understand.  Then, I had a visit from the Archangel Gabriel and my life-focus changed dramatically.
Think…
Actually, in every story I have read about…a visit from Gabriel will totally CHANGE a person. (Gee, look what it did for the Virgen Mary)
So after a year of preparation…I felt very much READY for a husband. I stepped up my meta-physical practices and still NO QUALIFIED APPLICANTS for the husband position.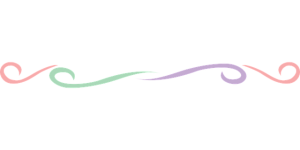 One morning in meditation, the great metaphysician Robert Stone came through. (He partnered with Jose Silva of Silva Mind control in some of his books) Robert has helped me out many times before from  the "Other Side".
Robert said to me…"Rebecca, what you need is a little magic process. Do what I tell you for 21 days and you will have your husband."
Of course, I started doing the magic process that very morning. Robert made a few other suggestions- all simple and all something that ANYONE could do.
By the 3rd day of doing the magic process…I met Thomas.
By the 3rd date with Thomas, he was hinting at marriage.
By the 3rd week of knowing each other…well, we HAVE NEVER BEEN APART!
I continued to do the magic process even though it seemed that my quest for a husband was being fulfilled!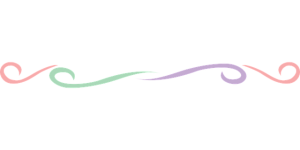 We met in mid-December. On valentines day, Thomas took me on a surprise day trip and proposed in the aisle of a jet…about 20,000 feet in the air.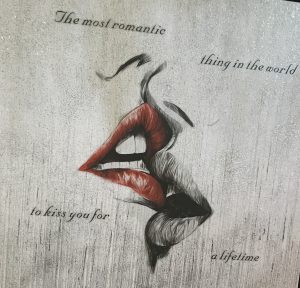 The Robert Stone magic process worked so perfectly on getting the right man…I decide to try it on other stuff.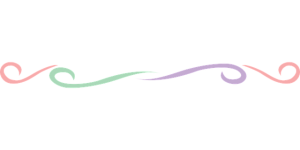 I knew I wanted a very sparkly ring. I told Thomas it did not have to be a real expensive one…it could be a gemstone…it just needed to be big. (Thomas was not a wealthy man- Thomas is certainly a resourceful man)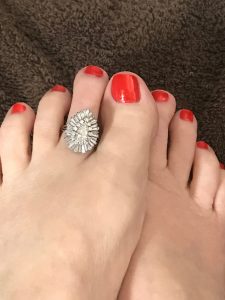 I did the magic process every day for a sparkly ring that would not be a strain on my darling Thomas.
After only a few days…Thomas found a vintage ring like not other and he was able to afford it easily!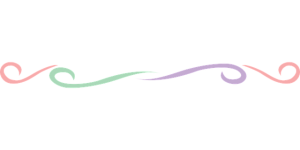 Ok, now we have the fiance, the perfect ring…what else do we need to have a wedding?
Oh yes, a church and a minister that we could feel comfortable with.
I had NEVER had a church wedding and I wanted one!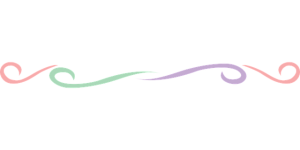 So, I started the magic process again…this time for a church and a minister.
Oh…here comes the hard part!
 We wanted to be married in June. Everybody knows there are no available venues for a wedding in June!
I did not let that phase me…nope, I had the 'magic process' from Robert Stone that was already working like crazy!
Within one week of doing the magic process specifically for the perfect church and minister…it was in the bag!
We had started attending the local Unity church (metaphysical church) and felt so comfortable there. I could envision myself walking down the aisle and saying "I do".
Now my Thomas is a "git'er done" kinda guy! (The best kind of man for me… never does he procrastinate)
He saw I liked the church and LOVED the pastor, Rev Kyra. He got her on the phone as soon as I told him I would like to be married there.
He asked Rev Kyra if she had any openings in June…she did. We locked it in and we were all set.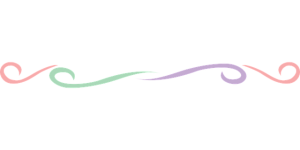 Oh shoot…I almost forgot about the wedding dress. Thomas was on the hunt! I told him it could NOT BE a big fluffy one. It worried me a little that he was looking online for dresses.  I did not think he could possibly know what might look good on me. I made him promise that if he ordered one that I would return it if it did not suit me.
Would you trust a man to buy your wedding dress? Yikes!
One day, a few days later…Thomas comes home with a big box. He says…"Close your eyes and take off all your clothes- no peeking".
I did as he asked…I could feel a dress going on over my head, it felt like rich satin. When he said…"Now open your eyes"…I was astonished to find myself wearing the perfect mermaid style wedding dress ever!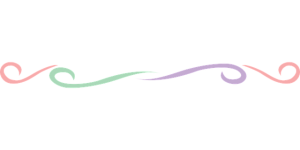 Ok, we got the husband.
We got the ring.
We got the dress.
We got the perfect church.
We got the perfect minister.
What next?
Oh…how do you put on a wedding and have it be really nice, on a small budget?
Robert Stone Magic process to the rescue. 
This time, I did the process for …
~The perfect wedding planner we could afford.
~The prefect music for dancing.
~The perfect cake.
~Wonderful decorations.
~I even programmed for perfect weather.
~I programmed for everyone to have a wonderful time.
~I programmed for everything to be as smooth as glass!
Guess what?
It was all even better than I programmed!
I could go on and on about all the miracles that happened to bring it all together.
I could tell you how Thomas brings me coffee in bed every morning.
I could tell you how he rubs my feet with lotion every single morning and evening.
I could tell you how he takes me dancing 2 times a week (my passion)
I could even tell you that he is the BEST lover I have ever had.
However…you are probably wondering if the Robert Stone Magic process will work for you?
Right?
I have used the Robert Stone process for so many things (even making more money) that I feel SURE it will work for you!
There are 3 keys to making this work for you.
1. Get clear on what you want.
2. Get rid of your resistance to having it. (Robert says that if you had NO resistance, and you were clear, that you would ALREADY have the thing you desire)
3. Do the magic process faithfully for 21 days. (It may start working sooner than that but keep on it)
* If you miss a day, just get right back to it as soon as possible.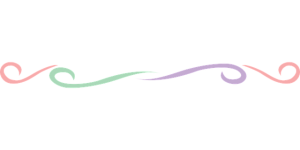 So, after trying this Robert Stone magic process on multiple things with outstanding success...I am ready to teach it to you!
(including having the highest grossing month of sales in over 5 years)
Please pay attention to these details:
A. This will be a two week course. Week one will help you get clear and help you release resistance.
B. You will have two chances each week to take the course. (I always teach the same material twice to allow for various times zones.)
C. If no times are good for you, you may take this course by video replay and still reap all the benefits.
When?
 Class times are:(about 2 hours each by zoom)
All classes presented by pre-recorded video Take them as slow or as fast as you like. I recommend – taking  your time and REALLY doing the deep work.
I presented the same material  twice each week. You get the step by step videos of ALL of it!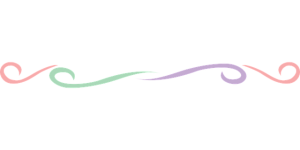 Q. Who should take this course?
A. Anyone who is looking for a serious, lasting relationship. (could even be a business relationship- principals are the same)
Q. Who should NOT take this course?
A.
~ Anyone who is NOT serious about a lasting wonderful relationship.
~ Anyone who is NOT willing to dig deep and clear (you don't have to worry, I know just how to help you)
~ Anyone who is not willing to do the magic process for the 21 days. (Actual process takes less than 5 minutes each morning)
WARNING!
This process is so powerful, you WILL absolutely manifest SOMETHING with it.
So…
If you are not CLEAR then you may manifest someone you do not want!
This is why Robert Stone cautioned me to be SURE and have a week of clarity and clearing BEFORE revealing the magic process!

Bonus: I will share with you one little trick I did to make this work even faster! (Hey, I was single 12 long years!)
Here is what you get:
8  hours of teaching.  Value $ 2000
Written transcript. Value $ 199
Lifetime Access to all video recordings Priceless
Email support when needed Value $ $1000
Robert Stone support from the 'other side' Extra  Priceless
Total Value $ 3199.
Yours for only an incredible value at $127 (Robert Stone himself suggested the price so more of you could take it)

Or pay plan
3 payments of  47.00 each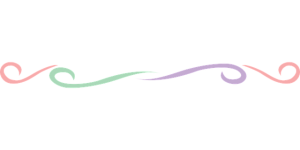 Follow up.
I started this letter telling you all the things I did NOT have.
~ No home of my own. (now I have a lovely 4 bedroom home with paradise back yeard and even a swimming pool)
~ No private office (now I have the entire top floor of our home to spread out in- prayer room, office room and even nap room!)
~ No boyfriend. (now I have the boyfriend/husband I could only dream about)
~ No lover. (now I have the best lover in the world! Incredible!)
~ No sense of "belonging"(now I KNOW this is my home, I felt the home welcoming me from the first time I stepped in the door)
Not only does the home welcome me…the area where we live has everything we could possible need while still maintaining that hometown vibe.
This is my story…what about you?
Are you exhausted from constantly failing at relationship after relationship?
Do you feel there will never be anybody suited to you?
Are you still suffering from past failures so much that you feel afraid to try again?
Do you feel you are too overweight? Bad body image?
Too old? (hey, I'm 69)
Too sexually insecure?
Too stuck in your own ways to make room for a mate?
Here is the good news!
There is a lid for every pot!
If you are serious about  a mate, then I urge you to take this course!
What you are seeking is already seeking you…yes YOU!
Choose your payment option now.
Here is what you get:
8  hours of teaching.  Value $ 2000
Written transcript. Value $ 199
Lifetime Access to all video recordings Priceless
Email support when needed Value $ $1000
Robert Stone support from the 'other side' Priceless
Total Value $ 3199.
Yours for only an incredible value at $127 (Robert Stone himself suggested the price so more of you could take it)

Or pay plan
Or 3 payments of  47.00 each

""""""""""""""""""""`
If you have read this far and still feel hopeless…watch this video!