Click on any picture to make it larger.
Welcome to the wedding of Rebecca Marina and Thomas Rogers
Everything about our relationship is MAGICAL!
Later this week, I will be announcing a class on the Magic Techniques I used to go from being all alone, no lover,  no home of my own, to being married to a man who is everything I ever dared to dream. 
We want everyone to be able to have this same happiness!
Be on the lookout for that announcement.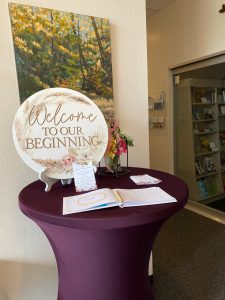 The church Hall…ready for some good food!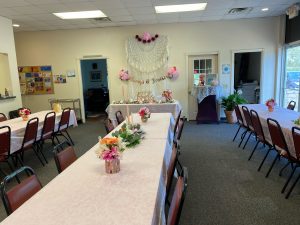 Getting ready- my daughter belin made me look beautiful!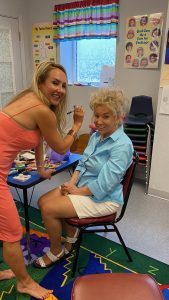 My son, Andrew gave me away.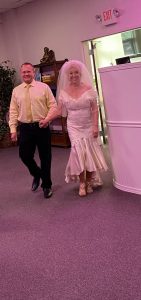 The Altar where we were married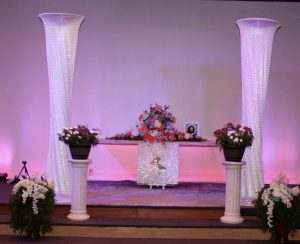 Rev Kyra, Unity minister performed the ceremony.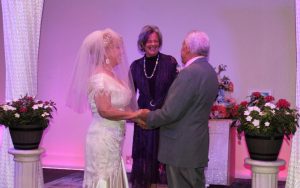 Yes, you may kiss the bride!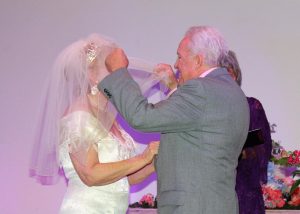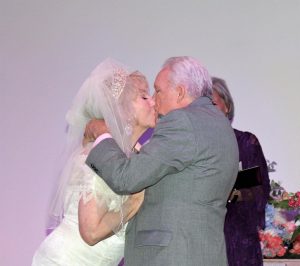 Just cannot get enough!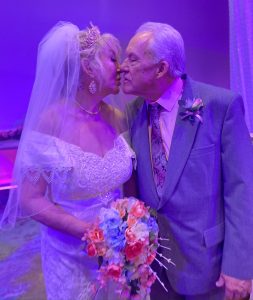 My dear Friend Patti Felici gave us a Sufi Marriage Blessing as part of the service. (Here she is after she caught the bouquet)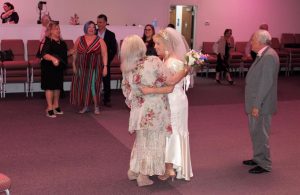 Our friends Doddy and Tina baked the cakes and did all the decorations!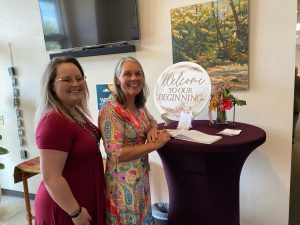 I adore this man!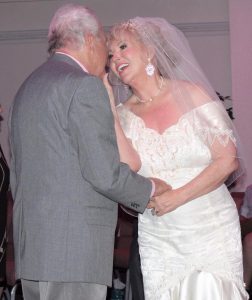 We did it!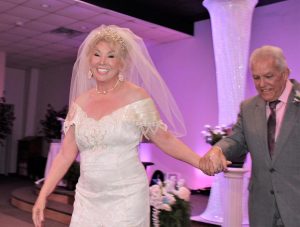 We danced down the aisle after the ceremony!
The wedding cake was Italian Wedding cake! The most delicious I have ever tasted!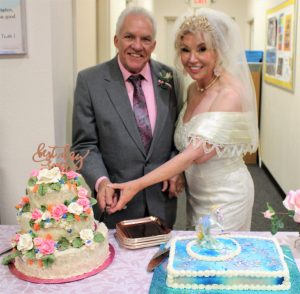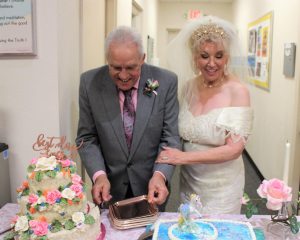 Time for dancing!
Belin and I !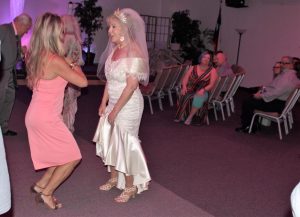 Phyllis!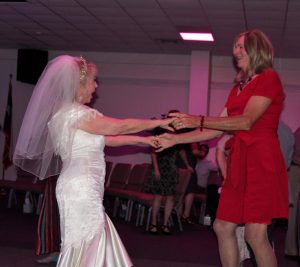 Me and my son Andrew!
My former husband Henry was there!  He drove 400 mi9les to see me marry in happiness- He was so happy for me…now this my friends is an example  in what forgiveness can do for you!
Henry Marina and Rebecca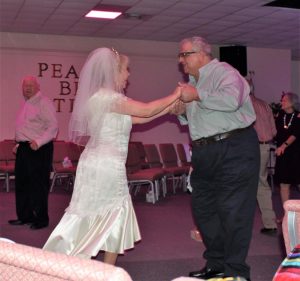 My husband! (Still surprises me every time I hear that word…husband!)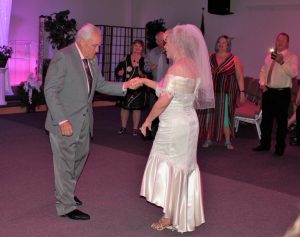 My baby girl, Alyssa.
Simon (big guy- power lifter) Andrew, Momma, Heide, Alyssa, Belin  ALL my FIVE wonderful children!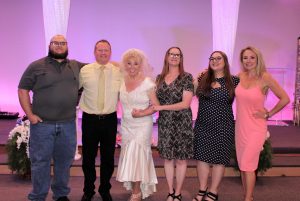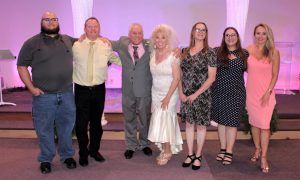 Dancing with Mike!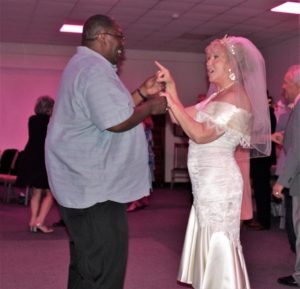 Phyliss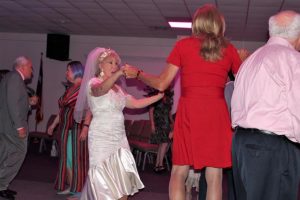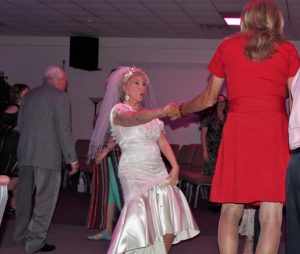 Happy couple!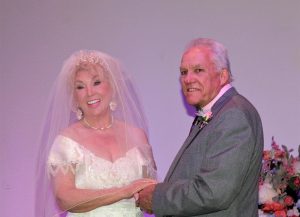 My friend Patti was DETERMINED to catch the bouquet!
Love to be dipped!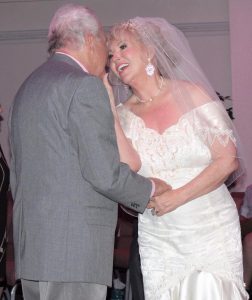 After the wedding, we went to our favorite place to dance some more!
I programmed for…"a man to dance with" and this is EXACTLY what I got! (Plus everything else I ever wanted in a man!)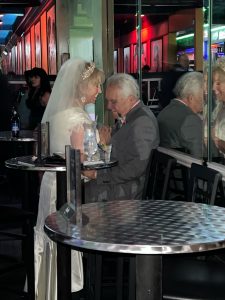 My husband made this for us and it was near the altar as we were married.
Now, it sits in front of our TV (we just don't have time to watch TV)
We are always gardening in our little back yard or just talking as we have so much to share!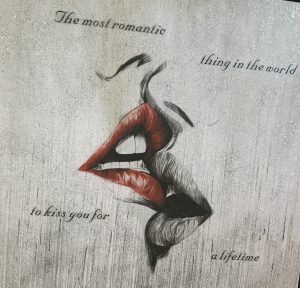 It is my desire to see everyone as happy as we are!
Soon I will announce the class where I teach YOU the magic I used to have this happiness.
Love, Rebecca
PS: Some have asked if they could send a gift or a card.
My address is
Rebecca Marina
3514 Running Tide
Friendswood tx 77546