I was trying to think of something to send you today…Something that might do you some good and be uplifting!
So, what better 'thing' to send than an expression of my appreciation and love?
(Plus my special Mexican Cornbread recipe…best you ever tasted)
Maybe you just joined our circle…or maybe, you have been with me for a long time.
I appreciate you!
This one thing I know…the world is hungry for the nurturing that Divine Mother brings….especially if your own earthly momma was a bit on the Bitchy side!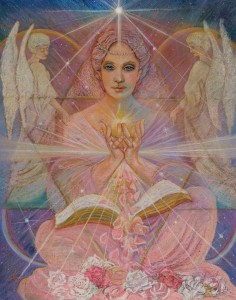 (I have a free program to heal that for you) http://wp.me/pq2xG-3bp
Maybe, you have had a lot of financial setbacks?
I have a free 30 day program to heal that too!
Do you have trouble Forgiving yourself and having self love?
Gotta covered!
Forgiving Yourself for Everything (free audio)
http://iTeleseminar.com/73015329
Mexican Cornbread:
And now I share my own secret recipe to make the BEST Mexican Cornbread you  ever tasted!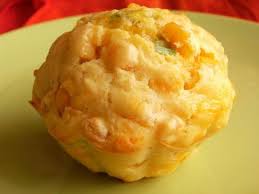 I don't usually even eat gluten…but in honor of Cinco de Mayo…I share this with you. I promise, if you make just like I tell you…people will LOVE it! (I hope you don't hate me later for getting you addicted to this- just make one batch and offer it to your friends)
Preheat oven to 425.
Get out some muffin tins and spray liberally with Pam.(You don't want to lose even one crumb of these babies)
Ingredients for mixing:
Two large Bowls (one for dry and one for wet ingredients)
Dry Ingredients:
2 cups Aunt Jeremiah Cornmeal MIX  (Do NOT get plain cornmeal, it will NOT turn out right)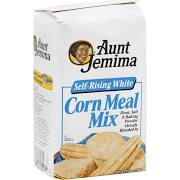 One whole cup white sugar (don't skimp, this is a treat, remember?)
Mix only the two dry ingredients in a bowl and set aside.
Wet Ingredients:
(Place ALL these in the other bowl I told you to get out)
2 "happy chicken" eggs (I might have you adding white sugar but only get eggs that are from free-roaming chickens if possible.)
1 and a half cups buttermilk (full fat if you can get it- diet tomorrow)
Half cup chopped sun dried tomatoes. (packed in olive oil if possible) You will probably have to chop them yourself.
Half cup finely chopped onion (I like the yellow ones)
Half cup chopped jalapeno (Can be canned but make sure it is real jalapeno)
One small can corn (about a cup) drained (You can also use one cup frozen corn just defrost it first)
3 tablespoons olive oil (or melt 3 tablespoons butter, yummy!)
Feeling adventurous? Add one teaspoon real vanilla!
Now, mix all the wet ingredients up with a whisk or fork.
Pour all at once into the dry ingredients.
Barely mix, do NOT over mix, it's OK to still see a little dry meal.
Now add the most important ingredient! A big dose of LOVE!
Spoon into muffin tins (about half full) Since muffin tins come in many sizes…use your own judgement.
If you don't have muffin tins, you can use a regular cake pan. Just be sure and spray it well with Pam or any non-stick coating.
Bake in Preheated 425 oven about 20 minutes. (Check them at 15) When they are golden brown on top, remove from oven. Try and control yourself until they cool enough to eat.
Take these to any Cinco de Mayo party and your muffins will be adored and you will be praised!
Well, I do love you!
Rebecca
PS: Soon, I will send you my recipe for healthy weight-loss meatloaf muffins to make up for fattening you up with this cornbread.
PSS: Soon, I will announce my next live seminar, July 29 and 30.
Channel the Galaxy. It's time for us to realize that we are a galactic community.
"All God's Children" has new meaning!
Benevolent star brothers and sisters are waiting to share with us…and WE have a gift for them that NO OTHER species can offer.
Details soon.
PSSS: I realize that Mexican Cornbread is not really a true Mexican dish. But…that's what it's called! I made some for my friend from Mexico and he thought it was a bit too spicy! I think the spice is perfect!