Every woman wants to be "irresistible"..at least I do.
Yet, when it comes to getting into the "meeting the right guy" mode…certain things have to be in place.
If you have been getting your heart broken time  after time… Consider taking my "No-Pain" Dating stuff you really really need to know- class.
It will help to shift your mindset into just the right place to get into becoming "Irresistible".
You go girl!
Last chance today at 4 PM eastern.
Are you thinking about dating but not sure how to start?
Should you try online?
Try to meet people at social events?
Hint to your friends to "keep an eye out for you"? (That's just plumb embarrassing, right?)
Maybe you have been through an ugly divorce, or already suffered rejection of some type that has you feeling discouraged…like romance just isn't for you in this lifetime.
Possibly, you've already tried dating and found it left you with feelings of rejection, insecurity and hopelessness.
If this sounds like you…keep reading, honey 'cause help is on the way!
You see, I have been through all of the above. I've made Humiliating, Rookie mistakes and now I'm painfully qualified to put those mistakes to good use…helping you.
I realize that I could have  avoided tremendous pain if I had just done a little 'Pre-work".
There are a ton of books out there on dating, however, I haven't seen even ONE that covers the "pre-work".
What's "Pre-work"?
Pre-work is everything you need to know (or clear) before even thinking about putting yourself out there. With the proper "pre-work" you will avoid the pitfalls of 'Starry eyed' innocence thrown to the hungry wolves. You will date with your dignity intact …plus you will know how to attract the kind of person you feel best with.
You see…I was married for 25 years.
For an entire year after my divorce I sat in the house, on purpose, giving myself time to heal.
Then I met Fritz, I loved him dearly and we had a wonderful year together. I truly thought he was the last love of my life. Then destiny called him and I was alone.
Thank goodness, Mother Azna intervened for me and helped mend my shattered heart mend. After a time… I decided it might be fun to try dating.
Gee, that was a new experience for me. As a teen and preachers daughter, I was forbidden to date, consequently, I married the first guy I went out with. (From my church of course.) Oh yea…and Fritz was the first man I met after my divorce.
Back to the story…
At the ripe old age of 59, I begin dating. Sure, I had healed some of my old patterns but nothing prepared me for this brand new world of dating… I was like a babe in the woods.
Starry eyed and filled with expectation, I put myself out there. Lordy mercy…I wish I had known then what I know now.
Seriously, I've made every dating mistake that can be made!
I've gotten my hopes dashed, my heart broken and trusted the wrong people.
Even with all my psychic gifts when it comes to this dating thing, I allowed emotions to cloud my vision.
Here's the Good News!
If I hadn't gone through all those experiences, I wouldn't be qualified to teach you how NOT to fall flat on your face.
I did learn much the hard way and I can say with full confidence that I am NOW an expert when it comes to dating.
I just wish to God that I had known about the "Pre-work", or Foundation that is absolutely necessary before looking for Mr or Miss Right.
You know what made this idea of "pre-work" so powerful for me?
I just signed up for an internet course for a thousand dollars. Before you can even begin the course, the teacher makes you go thru several stages of what she calls 'pre-work'.
I found the pre-work itself is worth the price of the course. I would have been "lost as a goose" if I had NOT done the pre-work…it's that Vital.
That made me think about the "pre-work" in dating. Looking back, I realize that if I had only known how to get ready, I could have avoided tons of heartache and disillusionment.
It was that then the light bulb went off… "Hey, through trial and error (mostly error) I have already come up with my own "pre-work" dating blueprint."
That's why I now date carefree. Actually, I have sworn off dating for a while and still have to beat men off with a stick. (Ok, it is kinda' fun!)
Now, I am ready to teach you all you need to know to do your own 'pre-work" before dating.
My "pre-work" teleclass covers:
• The Most Important Mind-set Shift you MUST adopt (and how to get it-and clear past pain)
• The Number one thing you must Never do (or they will run like a rabbit)
• How to keep from feeling anxiety, unwanted or just plain boring
• The way to impress and converse so that they think you the most interesting person alive.(and WANT to ask you out)
• The one thing that all men hate (and how to avoid it)
• The one thing that all women hate (and how to avoid it)
• The magic 'relief' phrase that is irresistible to every man or woman.
This is teleclass is about "Pre-work" that leads to very successful dating- The material here is a good 90 minutes of pure delivery. (With tapping and psychic insight thrown in for most effective clearings)
 Starting to date without this knowledge is like trying to swim the English Channel without ever taking a swimming lesson.
These techniques and mind-set shifts apply to BOTH men and women.
Taking this tele class will give you a whole new, non-scary, vision of dating.
You will feel confidant and ready. Sure, you may still have a little bit of nervousness but that is only natural.
You will no longer feel petrified and hiding in your shell.
It doesn't matter if you are older, overweight, already been rejected and feel like a 'dating loser'. This pre-work class will rescue you!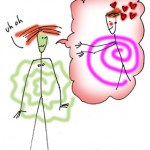 Q. I don't want to date…I just want "the One".
A. Welcome to the club…everybody wants 'the one'. You still need the "pre-work" so you can be healthy and ready.
The soulmate of your dreams could already be in your life but you may not be able to recognize them because you have so much 'Clutter' n your heart. Do the cotton pickin' pre-work!
Q. I've already been dating awhile and I'm doing great! I feel confidant and really enjoy dating, do I need your class?
A. Congratulations, if you are already doing great- you must have stumbled upon your own version of pre-work. Keep enjoying it.
Q. I feel like I'm too old to put myself out there.
A. Pish Posh…It's never too late if that is what you really want. You still need the 'pre-work", maybe more than anyone else.
Q. I'm not in very good shape and feel embarrassed to put myself out there until I get in better shape. Will your "Pre-work" class help me?
A. Most defiantly. I believe there is someone for everyone if that is your heart's desire. My "pre-work" class will absolutely give you the mindset you need.
Q. This class is about "pre-work" or getting ready. Will you be teaching other classes about dating? Maybe even how to find 'the one".
A. As spirit guides me, I will, however, no one can take an advanced dating class without first taking this 'pre-work' class. I would be doing them a dis-service. Why would I ask a student to come on a trip with me without first packing a suitcase with all the right stuff?
 WHEN?
There will be 3 separate chances for you to take this 90 minute teleclass from me.
Thursday April 2 presented twice:
12 noon eastern
8 Pm eastern
Then again on Saturday April 4:
4 PM eastern
Cost?
$67 Class and audio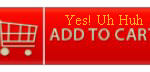 Personal Help Options:
Need personal help with Hair, Makeup. Clothing and accessory styles/colors that best suit you?
You have two choices; (Did you know I am a trained image consultant?)
Choice #1. (Why not call me to discuss what this option will do for you? 956-457-5568)
In a small group setting, I will analyze, advise each one of you as to what will enhance your energy best. Includes Hair, Makeup. Clothing and accessory styles/colors that best suit you.
(I need 3 photographs of you recently) Class, audio, transcript included.
Cost $167 (room for ten in this option)
 Choice #2.
(Why not call me to discuss what this option will do for you? 956-457-5568
In a one- on -one setting, I will analyze, advise you as to what will enhance your energy best. This will include your own personal "Attraction Mantra: which I will channel from Azna for you.
Includes Hair, Makeup. Clothing and accessory styles/colors that best suit you.
(I need 3 photographs of you recently) Class, audio, transcript included.
Because you are in this program, you get a 200 discount of my hourly rate of 497. (And because this will be pure fun for me!)
Cost : 297
Men- don't feel left out. If you feel you are not looking your best- I can absolutely help you too!
I am so eager to put my past experience and pain to good use by helping you avoid going through the agony that I went through.
If it helps you…it was worth it.