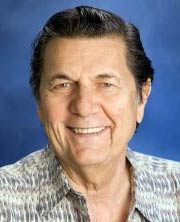 I know you will LOVE Burt Goldman as much I do when he shares some of his secrets with us…secrets from over 50 years of doing intense energy work!
Burt Goldman is a spiritual energy healer, self-help expert, author and painter. Creator of the New Supermind self-help CDs, Goldman helps people access the power of their mind to heal physical and emotional pain and reach their potential.
The knowledge Burt shares on this call can help you right now…YES, right this red hot minute! You won't believe how sharp this 82 year old man is! He is such a great teacher, I traveled all the way to California to study with him personally!
You will love what Burt's teachings do for your finances too! He really has some mind-blowing information that I haven't see anywhere else.
REGISTER NOW for this call by filling out my form below.
NOTE: All registrants will receive the audio recording after the class.
Don't forget Burt's

FREE GIFT!

If you haven't downloaded Burt's awesome FREE Special Report yet "12 Proven Power Techniques for Immediate Stress Relief" then please do so right now before the call…

CLICK HERE TO DOWNLOAD