I still love doing private sessions- You have the benefit of my psychic gifts plus my expertise in healing techniques.
Check in with your guidance and see if this is something that will benefit you greatly!
If you are wondering if I am the ONE to help you- give me a call first. 956-457-5568. (I'll tell you whether I can or not on the spot- that's how quick the info comes.)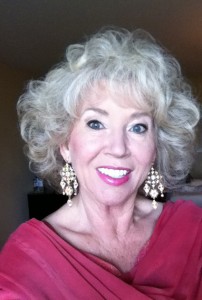 Years ago, I asked Mother to only send me those who could be helped by the Spiritual Gifts I have been given.
A personal one hour session with me, is $497.
About once a year it goes on sale with a 100 discount, making it $397
Make sure you drop to heart heart for guidance on this. 
PS: I start praying for you, the moment you order.
Suggestions for use of privates Session:
 "Whatever you need" session.
Let Spirit guide us for your highest and best.
Are you really enjoying your life? How's your sex life?
Spiritual life? Relationships?
PSS: here are some questions I will ask to get you started.
Age and gender:
#1. What is your most pressing need right now?
#2. What do you hope to receive guidance on in our session?
#3. How long has this been going on?
#4. Have you tried to resolve it by yourself?
What was the outcome?
#5. What would be a clear signal to you that our session was very beneficial?