Reviews: From Live seminars, teleclasses, audio courses and one on one working together.

Miracles of Mother Mary  (Mother Mary asked me to hold a "Sacred Heart Activation and Union" for Her. I did not know that She was going to be doing physical healing too!)
 Thank you for the 2 day awesome sessions of channeling Mother Mary.
Last night my internet was again acting up
So I had to listen to the recording this morning
Then live session this afternoon…
Yesterday my left knee, wrap around was really hurting, then the outside part of the ankle area.
I asked Mother Mary for healing.
Indeed I was able to go cross sitting while continued to listen this morning.
**
Then this afternoon my sciatica pain on my right but was unbearable.
 I was siting, while listening, but somehow I keep zoning out.
But when I came back around my left knee pain was gone and  the right butt sciatica pain
Oh so awesome. Thank you Mother Mary
My gratitude
much love
L. S.
***
"I feel a lot calmer, I had a pain in my foot…it's gone!
I had a pain in my tooth and it's gone!"
Renee R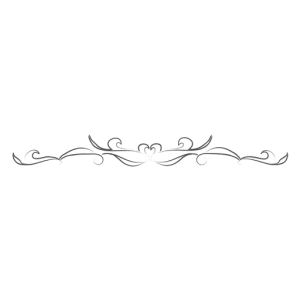 ***
 More Mother Mary
I have had a bad week. I had a cough in my chest, right foot pain, my throat, my eyes hurt and I felt real shaky.
Now all the discomfort is down to a one and fading more!
I also felt an emotional sadness about a nine…it's down to a one and fading too!
 Silvia from Spain:
***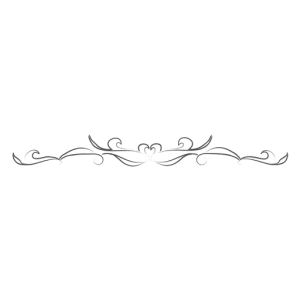 I had doubt I could even contact Mother Mary. I had pain in my big toe and ankle. It's much lower!
That pressure in my mid chest is completely gone!
*
(A funny thing happened, Lee developed a small pain as we were speaking. Mother said it was from 'not wanting to see' and self-blame. I asked lee if she wanted to release it…with a big yes! The pain disappeared!)
These miracles occurred just being in the energy space of Mother Mary. We were not tapping.
What else is possible?
 Lee from Philly:
Update from Lee:
The next morning, I was surprised to find that my knees were no longer hurting and I could easily bend to feed my cats and take care of their litter box! Thank you, Mother Mary!
***
Live seminars and Activations:
The Tantric Pineal Gland Activation opened up my awareness even further of the Divine Feminine residing within… dormant, but hungry for nurturing and release.
It allows me to be in touch with the sensual side of myself which has also made me aware of the deep need we all have to be nurtured in a sensual, loving way. It allows us to touch each other on a very deep soul level, which is beautiful and shares love in an incredibly open, all-encompassing manner.
I have also been made aware of the tremendous healing power for those who have experienced sexual abuse or painful sexual and/or emotional rejection. This activation brings balance as it harmonizes the physical body with its energetic twin, the KA Body, and brings us back to who we truly are and why we are really here.
Patty Carreras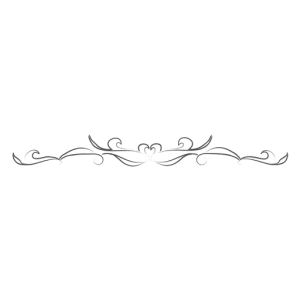 Unicorn Activation:
Hello my dear sweet Rebecca,
I'm texting you to thank you from every cell of my being, for the gift of the Unicorn portal opening and sharing their most beautiful message of love.
*
My eyes have been leaking tears of joy since the phone call ended. Even now they are leaking with gratitude and deep love for them and you.
*
During the  brief break, I turned to my husband and couldn't wait to tell him about the unicorn that was clearing my chakras.
*
 I told him that he was black like velvet and so shining he looked wet he had an opal like horn filled with flecks of gold.
*
 And my elements were only 12 inches tall,( just tall enough to kiss my forehead) and were round and chubby like gummy bears they were so so sweet, and of course little fairies all around dancing with joy. It was the most wonderful thing I have ever experienced.
*
My husband was concerned about the color of my unicorn as he told me his was white.
My heart just about leaped out of my chest when the first baby unicorn was born and was black!
*
Many many thanks to you from me in behalf of the entire planet!
Love, love, love,
S. M.
***
More Pineal:
Since I experienced the Tantric Pineal Gland Activation, I have consistently felt more peaceful and content. Prior to the activation, I was shutting down my sexual side and felt that I would never "need" sexual intimacy again. After the activation, I attracted a wonderful romantic partner who adores me and I adore him. I feel love and completely whole, and yet very much my own individual self, ready to accept love and life.
J.M.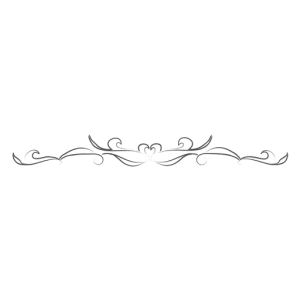 Pineal.
I first took the pineal activation class in September, 2012.
In the five months following, psychic abilities increased 3-fold. Telepathy with humans and animals is now an everyday occurrence. Dreams have opened so many doors of experience. And teachers, guides and those who have agreed to meet and connect in this life continue to amaze me.
So often, our family of birth may not be our soul family. This is a good time to awaken and remember.
Rebecca is an amazing instrument for that which guides her. Her openness and willingness to embrace the Divine is a true gift for any and all drawn to her journey and work. (And, she is a great dancer.)
Floyd Striegel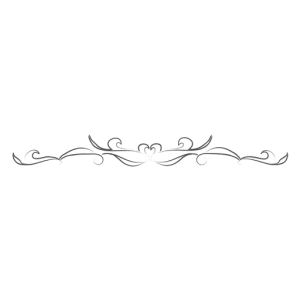 Live Spiritual Activation:
This activation resulted in my knowing that a sacred beloved will be coming to me soon. I know that a sacred sexual union will propel my healing abilities forward so that my true soul purpose may be fulfilled.
KA Body healing will allow me to do my healing work more effortlessly and more effectively than ever before.
Patti Felici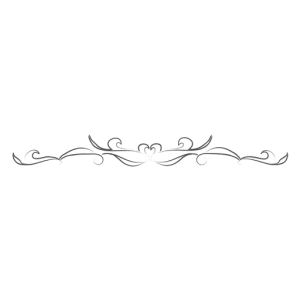 Live seminar review;
Tangible results are a feeling of more confidence in myself and my connection with Spirit.
A feeling of peace and acceptance of myself. A feeling of togetherness with Spirit. Loneliness is only a word and has no meaning.
Things I see are of positive, healthy, good, better and fantastic energy, waves and spirals of all colors and power at my command.
Mark Kryzanowski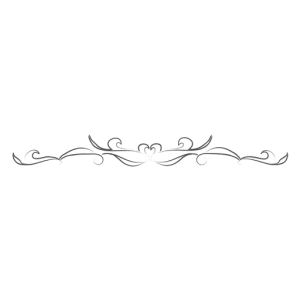 Live seminar activation:
The first activation  created a deep sense of confidence in my spiritual and sacred sexuality blending and finding the balance of relationship in my life.
The result was attracting a beloved who demonstrates love, sacred partnership and who holds space for me as I am my dynamic, powerful self.
The second activation brought an immediate sense of clearing and freedom. I sensed a deeper opening in integrating my spirit into my body.
I see this activation being a core presentation to assist many with awakening and activating the depth of healing and truth we all seek as purpose in the world.
Teri Freesmeyer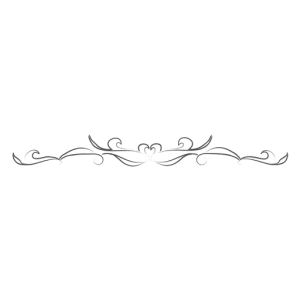 Live seminar activation:
I have received numerous activations throughout my spiritual journey, but NOTHING compares to the Tantric Pineal Gland Activation.
It now informs every aspect of my life, and delights and surprises me with tangible results EVERY day.
This activation has gifted me with effortless – yet profoundly dramatic – shifts and healing that years of human effort have never delivered.
Galaxies beyond merely sexual or sensual, this experience has imparted a depth-of-understanding that everything is sacred; every thought, every word, every action, every intention.
The newly-ignited energy beckons me to greater personal and soulful expansion, specifically relating to increased self-accountability. Only I am responsible for managing myself within the sphere of ultimate creation. My attention to this detail is revealed daily as a Universal reflection, showing up as ease, grace, wonder, flow, glee, bounty, inspiration, contentment, ecstasy, enchantment & awe.
I now understand – as never before – that I command the forces of the Universe, and that this is not extraordinary… it is our natural state when we simply (re)claim and (re)activate our Divine authority as creators within the multiverses.
Needless to say, I am infinitely grateful for this Divine modality.
Charlon Bobo    
Other Classes or workshops:
Rebecca….your dedication to what you do, your first-hand experience with Divine Assistance gave me new tools to approach this and get much, much better at it.  It gave me a much better understanding of what is going on for "them" and how "they" work.  It also Click here to read more …
Please scroll down to the bottom and leave your experience during the HPT for weight loss class. I will approve them as soon as possible. I am eager to hear about your expereinces during this class to discover what your cravings are telling you. Click here to read more …
Hello Rebecca, OK Ready? THANK YOU THANK YOU THANK YOU! BLESS YOU BLESS YOU BLESS YOU! Thank you for sending both classes from last weekend. My normal routine is to take the second day course for it seems to always have more info yet this time I had other commitments and needed to attend the Sat Click here to read more …
The first time I found your site I was looking for a way to start my business, and for personal growth. I have found both and a lot of inspiration along the way. I immediately started with my website and got my subliminals going on my computer. I wrote my own subliminal script for getting Click here to read more …
I found the "mindset" clearing exercises to be very soothing, it felt safe to open up honestly about doubt  and or fears… Here is what I thought about the 31 ways to get new business or attract clients: great ways to attract clients. They all have great value, they can be Click here to read more …