HPT Spiritual Mastery & Learn to Channel…
I can teach anyone to channel who really wants to learn! Live event sold out- There is room in simulcast and you don't have to leave your home!
**
Dates: August 23rd, 24th & 25th (Tuesday, Wednesday, Thursday)
Class times 9:30 to 6PM pacific time each dayLocation: Holiday Inn Express, Ventura, California
or Live by Simulcast from your home!Presenters:
Rebecca A Messenger (formerly Rebecca Marina),
Creator of Heart Point Technique and Divine Channel
Dr. Patricia Felici,
Master Sufi Healer, Doctor of Clinical Nutrition
Mother Mary, the Mother of Jesus
Dear Mary has asked to be the forerunner in this class on channeling. Her energy is sweet, tender and easy to channel. She will clear the way for you to become a masterful channel for divine messages and spiritual guidance.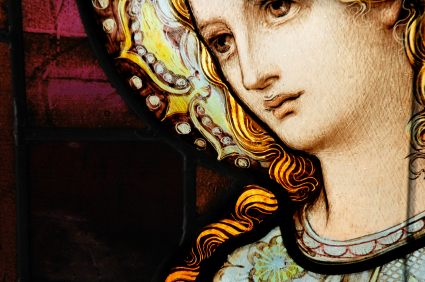 Never before in history has there been such a need for spiritual fulfillment, discernment, and transference of Divine Essence. As the universe ushers in new energies—truly a New Age—there is much upheaval alongside many blessings.
One of the most useful new skills you can acquire during this transitional time is the ability to channel divine guidance, but there's so much mystery around it. Have you ever wondered if channeling:
is a gift given to a select few?
is only for those with special powers?
is a skill you can learn?
Maybe you've never thought about it, but I assure you…
The ability to channel
Angels, Archangels, Ascended Masters and High Beings of Light
is your birthright.
It is easy and simple…
if you have the right set of instructions and…
if you are willing to let go and trust!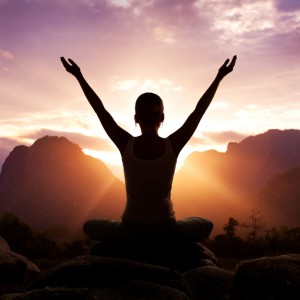 Divine Mother Azna asked me to teach you what I know about going deeper, trusting, and being a bonafide channel of Divine essence. And you know me… I always say, "YES!" You will also be deeply immersed into Heart Point Technique (HPT) and gain eye-opening experience using HPT for dramatic Spiritual Expansion.
I am uniquely qualified to teach you to channel because:
I didn't have a psychic bone in my body until my early forties.
I taught myself to be psychic and later to channel… easily.
I am not separated from the real world, sitting atop a holy mountain. I am an ordinary woman with five kids, three grandkids, survivor of a painful divorce, and I mess up all the time. In short, if I can do this… you can do this.
Are you wondering why you're not channeling right now? Here are the Biggest Lies that hold you back:
Lie #1 — You cannot channel and grow spiritually because you are not perfect. (If I told you some of the mistakes I have made—and continue to make—you would be shocked… plus, yours wouldn't seem so bad!)
Lie #2 — You cannot trust the information you receive from a channeled message. (I'll show you how to get over this, and quickly!)
Lie #3 — You just don't have the talent to channel. (If you have the desire, you have the hidden talent. I'll show you where it's been hiding!)

What's the event schedule?
Day one will be spent clearing your resistance and moving into your personal powerhouse! Plus, I will show you exactly what to do if you can't seem to get over the fear that you won't be able to "do it right." (Mother says there's no such thing as "doing it right." The only thing you need to do is trust the information that comes to you.)
Most people's Biggest fear is…"I'm afraid I won't be able to do this even though I really want to"
Well…join the club! Not one person who is attending thinks they already know how really good.
That's why you have me…to help you and hold you in sacred space.
Using Heart Point Technique (Mother God's unique healing modality) we will:
clear your past life persecution complexes about using your spiritual gifts
bring the cellular memories of those gifts into present time
use the powerful "Holy Spirit Flush" to rotor-rooter the toxic buildup of unbelief from your entire system
(Simply using HPT will cause you to become more psychic…it just does even if you aren't expecting it. Folks who have been doing HPT for awhile report psychic awakenings like they have never experienced before)
Plus! Dr. Felici will facilitate an ancient Sufi "Clearing of All Lower Energies, interfering energies and connected Soul parasites."
Day one is focused exclusively on clearing all the negative resistance in your energy field. You will be squeaky clean like a newly-bathed baby, fully ready for days two and three. (This cleansing alone is worth the price of admission!)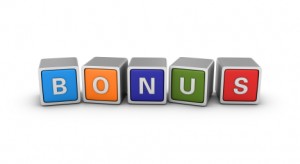 At the end of day one, I will teach you
a magnificent prayer given to me by Divine Mother.
This simple four-word prayer will do more to expand your
spiritual growth than any prayer in the history of man.
Since I have begun using this four-word prayer,
the whole of heaven has rushed to my aide.
Days Two and Three will be devoted to:
learning and developing three (3) basic methods of channeling
fully opening your receptor pathways
learning how to take Full Spiritual Authority so you never worry about channeling a dark energy
learning when to say NO to channeling so you avoid mistakes or accept wrong guidance
channeling, channeling, channeling. Yes, actually doing it! There is no better way to learn a new skill than to practice it in the presence of someone who has already mastered the skill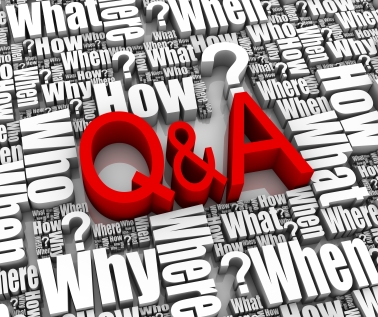 Q. I'm worried that I will pay the money but still not be able to channel. What makes you so sure you can teach me to channel?
A. I can teach you to channel because:
I have direct guidance from Divine Mother on exactly what to do to help you (including a plan for every resistance).
I taught myself with no prior experience. (I was NOT psychic from birth.)
These methods are simple and proven. Teaching will be kindergarten-style. At the end of the event you will wonder what the heck you were worried about!
In a nutshell: If you really want to channel and are willing to let go and trust… it will happen, and it will happen quickly. Once the pathways are opened with the "Holy Spirit Flush" they will never be closed again.
You must be willing to trust me,
and the guidance from Divine Mother.
If you cannot do that, this is not the class for you.
Q. Rebecca, you mentioned three ways of channeling. What are they?
A. You will learn:
Written word
Spoken word
Full body experience
~~~~~~~~
Q. Why are you presenting this class at this time?
A. Mother says it is time to teach others this wonderful skill. And… she has given me techniques to make it easy. I cannot teach the whole world myself. You are needed to spread the inspired, uplifting messages that come through you. (Do you know that high beings of light cannot deliver their messages of hope without a willing and open channel; you?)
~~~~~~~~
Q. Is Channeling safe? I'm worried I might give out wrong information and cause others harm.
A. Very good question! This is why Mother asked me to include:
the great secret about channeling that will take away fear and give you confidence
the safest, most effective way to practice your skills that will cause tremendous growth (This method creates bountiful blessings to your soul as it accelerates your abilities. It cannot fail.)
the specific type of channeling you will be ready, qualified, and able to do by the end of this event
~~~~~~~~
Q. Is there any danger in channeling I need to know about?
A. There is only one danger and I will teach you how to easily avoid this. There is one type of channeling that should only be done by a seasoned channeler. You will be able to do this type later on, and you will know when you are ready. This class is level one and I will give you a roadmap to avoid the biggest mistakes.
~~~~~~~~
Q. Will you teach us what to expect to feel in our bodies when we have the "Full Body Experience"?
A. Yes, you will learn the subtle signs to look for. Mother wants me to teach you easier ways to have the "full body experience" of channeling without risk or any discomfort.
~~~~~~~~
Q. Rebecca, what is the main benefit to learning to channel?
A. There are several benefits, but to start, those who are called to attend this event will simply feel a "tug at the heart" when reading this.
Mother says the main benefits are:
Increased confidence. You will have renewed confidence in yourself like you have never experienced before.
Your life will be easier in every way. No longer will you have to work so hard or think of everything yourself. You can easily channel the perfect information.
Sweetness. Your life will take on a sweetness, peace and ease that only close connection to the divine can bring.
Love. People will love you as never before. When you allow yourself to give out the kind of channeling I am guided to teach you, others will adore you.
Love. More love? Yes! Love from the angels, spirit guides, and God that you channel. Their gratitude will astound you! They are so very grateful that you are willing to be a blessing by communicating their messages and energy. You have never felt so loved as when you are a Divine channel!
~~~~~~~~
Q. Do I need to have a lot of previous experience?
A. Although channeling experience is not required, you do need to be committed to a spiritual path. The biggest thing you need is to allow yourself to completely let go and follow the instructions given by Divine Mother.
Who should attend?
Anyone who wants to learn to channel pure Divine essence, angels, Ascended masters and High Beings of Light for the upliftment of self and others
Anyone who wants to learn Heart Point Technique for all phases of spiritual mastery
Anyone who wants to take a quantum leap in confidence
Who should not attend?
Anyone who cannot trust the techniques given by Divine Mother
Anyone who is not willing to "let go and completely trust" the process
Anyone who does not feel channeling is beneficial
~~~~~~~~
Q. Is there anything else I need to know to help me make the right decision for me?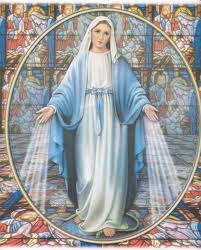 A. Yes… Mother Mary is making it possible for everyone who attends to channel her energy first. She is already working with every one of you reading this. Then, I will teach you how to channel more than one High Being of Light.
Most people think they can only channel one entity but this is too limiting for these times. I will teach you how to channel multiples and what you must know to have an easy transition from one to another.
~~~~~~~~
Learn to Channel with Two Easy and Affordable Options!
Choose how you want to learn to channel. This is the very first time I am offering you the ability to:  ATTEMN LIVE OR BY SIMULCAST  (sorry live event sold out!)
* Right now there are only 19 spots available for the live event; it filled almost completely by word of mouth! Based on experience, registration will fill quickly and long before August 10. If you want to be a part of the live action, secure your seat today. (SORRY LIVE EVENT SOLD OUT)
** If you can't travel or don't want to travel, this is an excellent opportunity to participate right from the convenience of your home and still receive all the benefits of the live session. PLUS, for 3 weeks after the channeling training, you'll have access to the video recordings right on your computer!
This will be uncut footage – as raw and real to the experience as possible without the need to actually be there! Just think: No airport hassles, no lost time, no jetlag, no additional expenses… just the one-time investment to learn how to channel from an expert, wearing your bunny slippers!
~~~~~~~~
If your heart is saying, "Yes," choose the best option for you right now to take advantage of the best prices offered.
PS: Yes, you can learn to channel! Channeling is a new skill and is an asset whether you use it for yourself or in your healing practice… be a blessing to humanity! The more tools we have and use, the easier life is. Listen to your heart and choose the option that's right for you.
Oh…one more thing. I can't promise to make you an expert channel with people stuffing money in your pockets just to hear your next words…and I can't promise that folks will hold you in higher esteem because of what you can do. Why?
Simply because I don't know how much you want it or how much you will practice what I teach you.
But, I can promise to give you the very best techniques and hold your hand while you learn. If you do what I tell you…you will have the exact same tools and more that I have.
If I had been offered a chance like this years ago…I would have been all over it! This type of training and spiritual guidance could have saved me years of struggle.
Let your heart guide you!
Attend the live event in Ventura

*Sorry Live Event Sold out!

Still room in Simulcast Only!

Live event sold out!
There are still openings in the SIMULCAST and you don't have to leave home. Save on travel, hotel  and food.
Simulcast has room!
Purchase and attend the live event via streaming video (simulcast)**
(Yes! Now you can fully participate as if you are here in Ventura… by Live Streaming interactive Video!)
Early Bird (until July 19) (sold out)

$397 ( Sorry this is over)

$397 Extended till Aug 18

Or  $207 each 2 pay plan at $207 each ( Sorry this is over)

See the options below please.

$497 (Aug 18 to 23)
(Two-payment option available:
2 monthly payments @ $259 each)
PS_ You will have a supplemental step by step manual to refer to as needed.