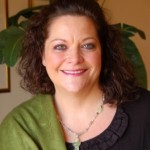 DaKara Kies, HPT Mastery Candidate
World Wide Service via phone and Skype
Phone: 425-267-9738
Skype: DakaraKies
Email dakarakies@gmail.com  www.DaKara.com
Website: www.HPTHealing.com
DaKara Kies is a gifted intuitive healer that specializes in clearing core issues and blocks that hold you back from stepping into your true power, passion and purpose. Working with the inner child to bless, heal and nurture that most sacred part of ourselves.
DaKara has trained for over 18 years in many healing modalities; and supports her clients on multiple levels, through one on one sessions, teleclasses and workshops.
As an HPT Certified Inspiration Coach, her mission is to share Universal healing light with as many people as possible. Light is an alchemical healer that supports each of us, especially in times of transition. DaKara's gifts easily help shift the pain anchored in the body, mind, heart and soul. Are you ready to bring more light into your life and step into your true purpose, power and passion in life? If so, Contact me today!
——————————————————————————-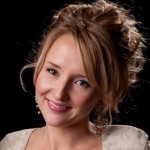 Belin Jenkins, HPT Master   Website:  www.HPTMaster.com
Facebook: Belin Whalen Jenkins Certified HPT Energy Healer
Email: HPTMaster@gmail.com
Graduate of LSU, HPT Master, Creator of the GATEKEEPER technique & down to Earth momma seeks clients that are tired of carrying the load by themselves and are ready to move on to more prosperity, abundance & graciousness.   HPT WORKS!!!
Belin helps her clients:
Work out solutions to find employment or mend issues at their current jobs…so they can stop stressing and start enjoying the day to day.
Get rid of negative energy and influences that have been clouding  judgement and draining energy…To finally walk in authenticity and be "lighter."
To finally release ancestoral blocks and sabateurs…To help you out of the tunnel and into the pasture.
Please visit Belin at www.HPTMaster.com for her free motivational newsletter, free goodies, & even her favorite recipes.  Read testimonials as well! 
———————————————————————————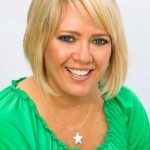 Molly A. Luffy
Area Served: Everywhere via telephone, in person Columbus, Ohio area
Email: assist@mollyluffy.com
Web Site: www.mollyluffy.com
Molly Luffy, MBA is an Award-Winning Intuitive Business Coach, Energy Healer and Self-Love Advocate specializing in helping Conscious Entrepreneurs release the negative energy that is keeping them from powerfully sharing their gifts in the world and receiving the abundance they deserve.
A gifted intuitive, Molly assists her clients in quickly identifying and releasing the core elements of even the most complex issues so they can move forward in creating the business and life of their dreams. Molly believes in "teaching a man to fish" and incorporates this philosophy in every healing session so that her clients can clear their own energy when needed.
Her clients call working with her "magical" and "life-changing." For more information and to download some free empowering information, please visit her at www.mollyluffy.com
——————————————————————————-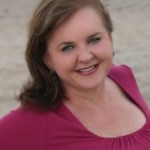 Dr. Patti Felici, HPT Mastery Candidate
Website: PFELICI@AOL.COM
Phones: 956-971-0040 956-971-0040
Email: pfelici@aol.com
Dr Patti Felici is a Doctor of Alternative Medicine and Clinical Nutrition, graduating from The Open International University of Complementary Medicines in 2001. She is a Master Sufi Healer and holds a Masters in Divinity Degree with a concentration in Spiritual Healing from The University of Spiritual Healing and Sufism. She is a Registered Nurse with over 20 years experience. She is the owner of The One Healing Center in McAllen, Texas, where she specializes in live blood analysis, advanced phototherapy, ionic detoxification and spiritual healing.
She combines her many skills plus her medical intuition to guide her clients toward optimal mind, body and spiritual health. She does consultations in person and by phone.
Dr Patti offers a safe and nurturing space along with her practical skills to help you uncover the peace, happiness and health that lives deep in your heart. The healing work she offers uses guided imagery, sacred sound and meditation to help you heal old wounds, dispel negative beliefs and open your heart to the gifts waiting for you inside your own being.
——————————————————————————–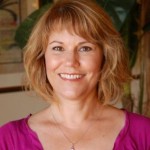 Pamela J. Rennie, HPT Mastery Candidate
Area served: Nationwide by phone In person: Gwinnett County Georgia
Phone: 404-931-0368 Skype: Hptenergyhealer
Website www.hptenergyhealing.com  Email: hptenergyhealer@gmail.com
Manifesting Magic! Have you been longing for more abundance in your life? You will love connecting with Pam to release the blocks and see the abundance flow as you Heal, become Inspired and Transformed through HPT.
Using her heightened intuition and spiritual gifts' Pam has assisted many in releasing physical and emotional issues. She loves HPT and the swift, complete results she and her clients have experienced through this nurturing healing modality.
Committed to advancing her spiritual gifts and tools Pam has completed training in Animal Communication and healing. She is finding working with pets a great joy and a wonderful addition to her healing practice.
Also a practioner with Healers Who Share, Quantum Vibrational Formulas as well as a Master of Alchemy; Pam is happily married to her husband of thirty years. The have raised four children and enjoy two grandsons. Pam considers their two dachshunds her fur-kids.
———————————————————————–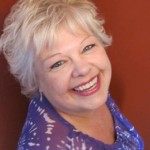 Karen Olineck, HPT Mastery Candidate
Alberta, Canada
Phone: 1-403-934-3277
Website: www.karenolineck.com  Email: HPTwithKaren@gmail.com
Karen Olineck is a gifted intuitive healer who assists her clients to achieve their wellness goals using HPT. As a HPT Certified Inspiration & Money Coach her clients experience accelerated healing in a compassionate and nurturing environment as they work with her. You would be well suited to work with Karen if you enjoy a positive, energetic, loving and supportive spiritual healer who is light-hearted in her approach to healing – her mantra is "let it be fun & easy."
Karen has been on her spiritual path for over 20 years and she has studied numerous healing modalities. It is her passion to help others and she would love to work with clients that have experienced trauma or sexual abuse, are coping with divorce, those who want to release excess weight or anyone who is on their soul`s journey.
Karen is the Queen of Allowing and she is offering complimentary 15 minute HPT sessions to the first 50 people who contact her.
——————————————————————————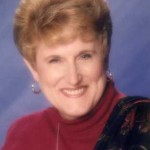 Beth Jewett
Area Served: Nation-wide by phone
Phone: 830-627-9360
Email: BethRN10@gmail.com  Web Site: www.holistichealthcoach.org
Based in New Braunfels, Texas, near San Antonio, Beth's mission as a Heart Point Technique Practitioner is to help others find joy and peace in their lives and to succeed in life beyond their own greatest expectations. She specializes in providing help to those in transition, be it career, relationships, or weight management; and Beth is especially gifted in helping people manifest their life's goals and desires.
Along with Rebecca and other HPT Practitioners, Beth is building a Spiritual Community, worldwide, that celebrates life and inspires love, peace, health, and prosperity. She invites you to join her for private coaching sessions in person and/or by phone and to attend events presented at various times throughout the year.
———————————————————————————–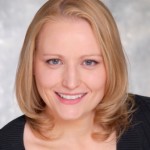 Jamie Dorn, HPT Mastery Candidate
Serving all areas via phone & Skype
E-mail: jamiejdorn@gmail.com  Website: www.jamiedorn.com
Facebook: http://www.facebook.com/pages/Jamie-Dorn-HPT-Certified-Inspiration-Coach/114197565300572
Jamie is certified in using advanced Heart Point Technique for Financial and Inspiration Coaching. She can also apply her HPT skills to whatever areas of spiritual healing you might need.
Jamie's clarity and directness are perfect for a no-nonsense approach to powerful healing. She makes spiritual healing sessions efficient and easy. If you're looking for creative and exciting solutions to overcome blocks in your life, Jamie is ready to help.
Jamie is an actress, singer, photographer, animal lover, and world traveler. Her varied experiences across 5 continents have helped hone her natural empathy skills and appreciation for many cultures and spiritual traditions. She readily understands diverse points of view and intuitively gets to the core of clients' issues.
—————————————————————————-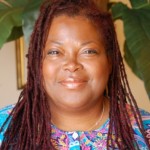 Syan de LuMargh
Available nation wide by phone: 1-415-568-8178
E-mail: Syân de Lumargh
vibrationalhealer_22@outlook.com
Syan is an energy healer who enjoys helping people release old behaviors and attitudes preventing them from fully developing their unique talents and abilities. Because she's aware how difficult it can be to move forward with confidence and clarity, Syan utilizes her gift of intuition to help others consciously manifest their goals and desires.
Using Heart Point Technique and other modalities, Syan specializes in working with people with performance anxiety, (actors/singers) veterans and others living with PTSD and the effects of sexual violence.
——————————————————————————-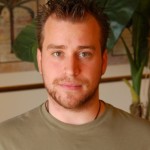 Jefferey Walters
Area Served: Nation-wide by phone
Phone: 702-655-4199
Facebook: The Best HPT Can Offer As A Team Email: jeffereygavan@yahoo.com
Jefferey Walters has been residing in the Las Vegas Valley for over 20 years.
Jefferey has been blessed with a profound gift of knowing truth, and the ability to read people.
Jefferey has an extreme ability and capacity to show and transmit pure love energy to those in need. He is also blessed with the heavenly gift of touch. Jefferey is trained and certified in Heart Point Technique (HPT) and is immersed in his journey in becoming a Master Healer and life coach. "Love Without Judgment" is Jefferey's motto and that is the way he lives his life.
To work with Jefferey is to be heard and helped with in-tuned ears and a big open heart.
——————————————————————————-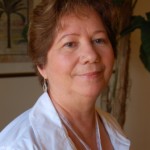 Linda Hodges
Burneyville, Ok
Email: lindanac@wildblue.net
Phone: 1-580-276-7556
Linda loves helping people and was introduced to the world of energy work while looking for ways to heal herself and others close to her. As a result, she has delved into several different modalities of energy work studying Reike, EFT, TAT, and NDH.
After being introduced to Heart Point Technique, she realized HPT was the energy work she was being prepared for. Linda is also an artist and loves painting landscapes and sunsets. She lives with her husband and their 2 cats Bob and Angel. She is also a mother and grandmother.
—————————————————————————–

Marty Easton
Area Served: Worldwide by phone
Phone: 520-742-4230 Skype name: marty.easton
Email: prospernow11@yahoo.com  Web Site: www.prosperitysage.com
Highly intuitive and with a gift for working with others, Marty Easton enjoyed a successful career as a "spiritual" accountant in Tucson, AZ. In addition, as a business coach, Marty uses his heightened intuition to help his clients and sometimes offered intuitive readings on the side. These readings were well received: "A clear and true reading. "Marty provided answers that I had not been able to identify." "He was right on!"
Following years of metaphysical training including Heart Point Technique (HPT) and Inspiration Coaching, Marty now uses his life skills and intuitive abilities as a compassionate healer, working with clients in person or over the phone to clear limiting beliefs and release core issues. Having trained with Rebecca and other HPT Masters, Marty's vision is to help clients release the story of their past and evolve beyond it and all of its issues to realize inner peace and achieve genuine health and prosperity.
——————————————————————————-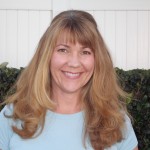 Shannon Fellhoelter
Area Served: Worldwide by phone (562) 556-2069
email: HPTShannon@yahoo.com
In 2004, working from Southern California, Shannon embarked on a journey that began with post-divorce self-healing by way of every energy healing technique imaginable. Through deep healing and even deeper soul searching, she found her passion and talent as an energy healer and has committed to helping others across the globe.
Using her skills as a Certified HPT Money Coach and using guided visualization, channeling, intuition, and energy reading as well as an assortment of energy healing tools, Shannon has had great success in clearing blocks and facilitating healing pertaining to income, career, life's work and relationships for clients here in the States as well as Canada, the UK and Australia. As an added bonus, she has also been able to provide relief from stress-induced pain!
Shannon's straight forward approach to healing and guidance will help you to bring more joy and success into your life!
————————————————————————————–
Becky J Dorn
402-228-3845
Email: becky@mynaturalweight.com
Becky is a certified Holistic Health Counselor & Practitioner, also certified in EFT and trained in Pranic Healing. She has been interested in holistic and natural healing techniques for the last 11 years, as traditional medicine proved ineffective for her in the treatment of fibromyalgia and caused her to seek alternative methods.
Becky uses her big mother's heart, HPT and intuition to assist you in releasing issues keeping you from living your heart's desire.
Becky operates a private practice in Nebraska, specilizing in fibromyalgia, weight loss, and children's issues.
——————————————————————————————-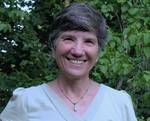 Anne Ciota
Phone: 978-874-2757
Email: ciota251@comcast.net
Meet Anne, a warm, compassionate and intuitive psychotherapist with over 25 years experience. Genuine commitment to her work and her own spiritual learning and growth have led her to the study of many wonderful healing tools. With a rich and varied background, Anne finds her HPT work to be powerful and easy.
Anne is trained in Tapas Acupressure Technique, Thought Field Therapy, Emotional Freedom Technique, NLP, Healing From the Body Level Up, Hypnosis and Guided Self Healing . She is also a Spiritual Response Technique practitioner, a Shamballa Master and a Certified Prosperity Coach. The work of Abraham (through Jerry and Esther Hicks) deeply resonates with Anne. She so loves their statement –"The purpose of life is joy."
If you feel drawn to work with Anne, she would be honored to be your guide for your healing and spiritual growth – to heal and let go of what no longer serves you, to replace limiting beliefs with empowering ones and to live a life that you truly love.
———————————————————————————–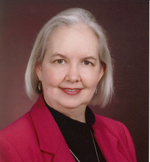 Janet Thomas
In person in Saint Louis, Missouri
Phone: 314-394-8647
Skype: janetthomasconsulting Website:   www.JanetThomasConsulting.com
Janet works with people how are tired of "just settling" for the way
things are in their lives and who are ready to manifest something
different instead.
A gifted intuitive, instructor, and coach, as well as a channel for Divine
Light, she assists her clients in clarifying exactly what they want to
bring into their "new" lives, and provides them with a series of steps
they can use, now and in the future, to identify and release the limiting
beliefs and core issues that are preventing them from moving forward into
the life they desire. She is very pleased to add HPT to the modalities
she offers her clients.
————————————————————————————–
Dr. Tina Ezekwo
Area served: Worldwide by phone and teleconferences
Programs at Divine Angels Spiritual Center.
Phone: 862 239 5253 Fax: 862 239 6079 Email: drtina@Spiritualityforhealth.com
Dr. Tina is a bi-vocational ordained minister who says that she is a physician by choice and an ordained minister and spiritual healer and teacher by "calling". It has been obvious to her that all healing is from the Divine and that all healing is self healing. She studied the world's major religions and spirituality and continues to study and explore spiritual principles and to receive and write for the Divine. Spirituality for health, healing in all areas of life is her goal and restoration to wellness and wholeness her special gift. This she achieves through what she calls her "essence" and "invoking the Divine" and the Angels. As a licensed, practicing physician she fully understands the impact of emotions and spirituality on wellbeing, sickness and wholeness. For her, integrating medical science with natural; energy; spiritual; and emotional healing is the ideal recipe for wellness and wholeness. She is a certified HPT coach and finds this modality simply amazing.
A prolific writer, she hears and writes for the Divine in a series. She conducts seminars, teleconferences and healing sessions from her Divine Angels Retreat Center and now weekly services from Divine Angels Cyber-Cathedral. She speaks internationally on spirituality, health and healing topics.
She is the author of Spirituality for Health; 37 Steps to Divine Healing; and Healing Messages From The Divine and other books and articles. For more than thirty years, she has been involved in healing work. She is the founder of Divine Angels Spiritual Center and the first of its kind, Divine Angels Cyber-Cathedral. She facilitates and encourages people to learn to heal and restore themselves and others.
A session or teleconference with Dr.Tina begins your healing and transformation journey into restoration and wholeness and you will never be the same.