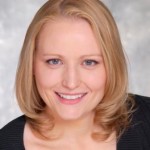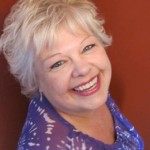 Karen Olineck, HPT Master
Phone – 403-934-3277
Email – kolineck@gmail.com
Email – hptwithkaren@gmail.com
Karen Olineck is a gifted spiritual healer and angel messenger who assists her clients to achieve their wellness goals using HPT.
Karen`s dedication and committment to HPT have led her to become one of the first HPT Masters and she is excited to share HPT with the World. As a HPT Master, Karen`s clients experience accelerated healing in a compassionate and nurturing environment as they work with her. You would be well suited to work with Karen if you enjoy a positive, energetic, loving and supportive spiritual healer who is light-hearted in her approach to healing – her mantra is `let it be fun & easy`!
Karen has been on her own personal spiritual path for over 25 years and she has been privileged to study and practice numerous healing modalities along the way. It is her passion to help others and she would love to work with clients that have experienced trauma. The trauma of sexual abuse, divorce, excess weight and PSTD are amoung her specialties. Also, to assist those that are pursuing their HPT Mastery (or simply would like to know more about HPT), Karen would like to offer her support, encouragement and expertise.
****From Rebecca: Click here to get an example of Karen's masterful application of HPT.  Look for Karen's case study on using Food for Comfort****
""""""""""""""""""""""""""""""""`
————————————————-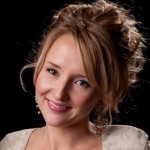 Belin Jenkins, HPT Master
Website: www.HPTMaster.com
Email: HPTMaster@gmail.com
"I am Realstic.  I Expect Miracles."  -Wayne Dyer
Graduate of LSU, HPT Master & creator of the HPT Gatekeeper Technique, down to Earth, big-hearted, Belin is a mother of two & has been married for eight years.  She  is currently accepting private clients that wish to benefit from her services. Her Specialties Include:
Money Woes…So you can stop stressing!  Can it really be so easy?  Read Testimonies here!
Self-Esteem & Image Consulting…So that you can learn the secrets to looking and feeling good, 24-7…Embrace your Awesomeness!
Living & Finding Passion…So that you can feel confident to work and live the life you've dreamed (Belin is the personal motivator & cheerleader you've been hoping for!)
 Relief of Stress…So that your body can really relax and let go of all that tension!  Results are so fast for this, make time for napping.  "Experiencing Belin's 'valium' breathing technique is a relaxation miracle!"  -Client, R.P.
Relationship Issues…Benefit from Belin's intuitive abilities so that you can- work with the love you have or find the one you're seeking.
Gatekeeper Transformation...To quickly clear energies, so that we can get to the meat and potatoes of the situation.
Helping you get real…So that you can write a new "story" in your life.
To schedule, or to ask questions,  just email Belin at HPTMaster@gmail.com       Try a no-obligation consult or just sign up to get free gifts at www.HPTMaster.com
****From Rebecca: Click here to get an example of Belin's masterful application of HPT. Look for Belin's case study on Divorce Trauma, where the Gatekeeper technique was first introduced.****
——————————————-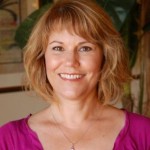 Pam Rennie, HPT Master
cell 404-931-0368
email: hptenergyhealer@gmail.com
The best healers are those who have "gone before." Devoted to her own path of personal growth, Heart Point Technique (HPT) has had a dramatic positive impact on Pam Rennie's spiritual evolution. Through the discovery and direct application of vibrational remedies and a variety of energetic modalities, she healed and released blocks from her own life, awakened her spiritual gifts, and developed a passion for empowering others.
As a catalyst for life transformation, Pam is a gifted and uniquely-qualified healer, teacher and natural leader. An advanced practitioner, she caters to the niche needs of both Master healers and those who are just embarking on their spiritual journeys.
Pam is one of the first four certified HPT Masters on the planet to introduce this powerful healing modality. She is certified in Inspiration Coaching, Money & Abundance Coaching, and Relationship Healing, and is also an Alchemy Master. (Alchemy is the ability to transform one possibility into another.)
With a customized, in-the-moment approach, inspired and implemented with the precision of a true master, Pam seamlessly moves from one energetic modality to another, going exactly where needed to facilitate the greatest impact.
Using a combination of heightened intuitive skills, tools of Alchemy¬ and assisted by the Archangels and ascended Masters, Pam serves a worldwide clientele with all the flexibility that technology allows including sessions conducted via Skype and telephone.
Pam's ongoing commitment to humanitarian service is expressed in sharing the ever-evolving expansion of the HPT modality as well as her work with Children of the Sun Foundation.
Living in Gwinnett County, Georgia, Pam shares her life with her husband, Jim. Celebrating their 30th Wedding Anniversary in 2010, they have four grown children, a beloved daughter-in-law and two awe-inspiring grandsons. An impassioned lifelong dog owner, Pam refers to her two Dachshunds, Oliver and Wiley, as her fur-kids.
For recreation, Pam loves to hike, bicycle, travel, take pictures, attend concerts and most of all, listen to her husband play guitar.
Check out Pam's website for a special "Master Celebebration" offer! http://www.hptenergyhealing.com
****From Rebecca: Click here to get an example of Pam's masterful application of HPT. Look for Pam's case study on making transitions and releasing fears****
————————————————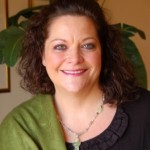 Dakara Kies HPT Master
Ph 425-267-9738
Skype: dakarakies
DaKara lives in Everett, WA and works with individuals via the phone or Skype,
allowing her to be of service to the whole planet!
DaKara's Specialty:
DaKara is The "Queen of Receiving" What are you ready to relinquish to BE open to receive? Are YOU ready to step into your radiance and shine? The energy of 2012 offers the opportunity to do just that! Her joy is in assisting you in releasing and relinquishing cellular memories, old patterns and beliefs that no longer serve you. Allow your light to shine in a bigger and brighter way.
DaKara specializes in releasing core patterns that are holding you back in life. Releasing the pain of this life, past lives, childhood and ancestral lines with laser intuitive vision. Dakara works with many healers to assist them in making a quantum leap into their gifts and life purpose. Her intuitive ingenuity and savvy business acumen, guides and directs her clients in moving forward, hanging their shingle and standing in the truth of the essence of who they are and why they are on this beautiful planet at this time.
Allow DaKara to guide you in standing in your spiritual authority, so the beautiful light within you, can radiate forth to the world. DaKara has been working as an energy healer for over 20 years. DaKara is a healer's healer, assisting healers and light workers to clear the blocks to building their business and bringing their gifts to the world. It is time for you to transform the very essence of your being into a radiant and magnificent beacon of light so that your divine purpose unfolds into the richness of your life journey. Visit www.HPTHealing.com today to move into your radiance!
Heart Point Technique is changing the world. I am also grateful to be on the ground floor of something that will support the shifts and changes on the planet, one An Nur at a time.
Read Dakara's masterful use of HPT in recieving, hoarding, and relationship issues. Here