HPT Relationship Certification
 Registration is now closed! next HPT certification will be August 23,24,25 -2011
April 8,9,10 Ventura, California 
 (PLUS Four Continuing Ed teleclasses- 3 months total training! )
Quite simply…there is nothing more powerful   than harnessing the "Power of Your Soul group".
(Now Lakshmi is adding her spice of Cellular memory healing- scroll to bottom to read about that)
HPT is the First Modality to certify in "Soul group healing" for relationships.
Because Heart Point Technique is Directly from  Divine Mother…
HPT is going to sweep the country because the world is crying for the nurturing that Mother brings.
You will be among an elite group of HPT certified specialists.
… and be the first EVER to be taught HPT with Soul group healing!
Explanation of Soul Group Healing:
Mother has given us instructions on how to heal the Entire soul group that you came with (You did not come here alone)
Offering healing to the Whole Soul Group takes healing to a level never before attained!
Mother says the reason we are still in so much relationship pain is because we did not know!
We did not know that we could offer healing to the entire soul group. Now we know- now we can! Healing will never be the same again.
HPT with "Soul group healing" is a great advancement for spiritual evolution and I want to teach you how to use it!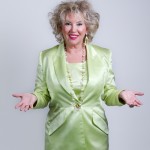 HPT relationship certification:
Past relationships/ present/past life/ancestral/clear  connected spirits and interfering energies
Mother Wounds/abandonment/family
How to attract your soul mate/leave a defunct relationship/improve the one you already have
With HPT- you don't have to already be an expert to get great results. I provide a script and you guide the client (or yourself) thru the process
Read the script- let the Light do the work.
 The light Mother has provided us has a special anointing Light  that simply works if you let it.
All modules include :
group clearing (I do it to you first)
hands on practice with other students (I pair you up and you practice- when you leave this training- you have already 'done it')
expanded ideas on using each module for getting clients
There will be one of these areas of relationship healing that appeals to you more than the others.
By offering you a wide variety of modules- you will be able to choose one to Micro-niche specialize in.
What makes this certification training so special?
Simple… I can offer you more because
of the "Soul group healing with the criss/cross energy stream" technique.
 What would have taken a lot longer is now more easily healed.
Normally, I could spend the whole 3 days on just the "Mother Wound" alone.
Now, because of the newest revelation from Mother about 'healing from the soul group'- I can offer more.
Bonus! Bonus! Bonus!
Yes, I am adding 3 bonuses I know you will love. (because I love them and KNOW they are dynomite!
Micro-niche "How to get a baby" My own formula that will help those who want a baby- whether by adoption or birth. (I have 100% success with this) can you imagine what this would mean to a family struggling to get a baby? I used my own formula to have 2 babies myself when it seemed impossible.
Micro-niche "Ancestral Timeline healing" people always line up around the block when I teach any kind of ancestral healing. This is like a 'workshop in a box'
My personal '7 Tips for manifesting'  exactly what I use to manifest my every heart's desire (they Work!)
Plus an Extra bonus I know you will LOVE!
A fresh, new, exercise straight from mother Azna.
 "How to get more clients than you can shake a stick at!"
 by adding Mother's simple exercise to your daily practice you will soon more clients than you can shake a stick at.
FREE listing as certified HPT on my website
Some of you are already experienced in seeing clients…some are just learning. If you want to build a business as an energy healer- or enhance the business you already have-this is the place for you!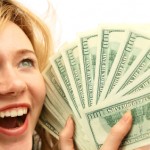 All those who finish certification training will be listed on my website.
What a great way to earn money…by helping people!
Q. What if I don't feel ready to have clients?
A. You will be listed only if you wish. Come just for your own healing.
Q. What can I expect to feel in these 3 days?
You will be loved and nurtured by a loving family of like-minded individuals.
You will meet HPT 'candidates for mastery' and  be supported by them.
You will fall in love with the souls of all the others attending. This is a magic that always happens at my seminars. Always…
Who should come?
Those who want to be on the ground floor of the greatest new healing technique
you have always known you had the heart of a healer but didn't know how to begin
You already have healing modalities and want to add new depth
Your present job is no longer fulfilling and you want to start a new career in the energy healing business
In today's economy, you want to add extra income by starting to build you healing business
You love Divine Mother and want to be certified in her own healing modality HPT
You want to advance your psychic abilities (simply using HPT increases your psychic powers)
Your heart has been searching for a simple way to help yourself and others
You simply want to heal your own life with the group support of souls who love you
One more thing… you will make life-long friends here.

Attendees to my seminar bond on levels I have never seen before. We fall in love on a deep soul level- quite the most wonderful thing in the world.
We all abhor the vacuum of being alone…these friends will be with you for life!
How much?
Normally a training offering this much benefit would be 1297 or higher.
I want to make it very affordable for you.
If you act by March 15- you can come for only $797!
(After March 15- the price goes up)
To make it even easier…
Let me finance it for you!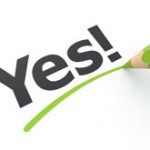 Instead of 797- pay just 277 now and two more payments 30 days apart of 277 each.
Yes- I want this certification, Soul group healing and now Lakshmi's cellular memory healing!
797 full payment March 21 (was 15 before lakshmi askd me to extend it)
Click to secure your spot $797
Let me Finance it for you!
Pay just 277 now and 277 again for two more times.
Yes, Count me in! Thanks for making it so easy!       $277
* Note- paypal will not work for the payment plan. You must use a regular credit card for that.
Lakshmi Bonus!
Lakshmi Kicks it up A Notch!
(For 5 days Lakshmi will give us more info)
So, I was journaling this morning and the Goddess Lakshmi
came through and said…
Lakshmi: "You know, Rebecca, most people know I am the Goddess of
prosperity, creativity and beauty but most just concentrate on
the prosperity part.
The real secret to prosperity lies in the creativity aspect.
Sometimes folks ask for my blessings of prosperity not realizing
that it will come in on waves of creativity."
Rebecca: Ok, Lakshmi, this sounds great and I will make sure to tell
my readers next time I do a transmission for you.
Lakshmi: "Rebecca, I want to be part of your upcoming HPT certification
 training you are holding in April."
Rebecca: Well, Lakshmi, I am already offering an enormous amount of healing,
However, I am always open to anything from the Divine feminine that will
help my students more…whatcha got?"
Lakshmi: I want you to offer "healing of the cellular memories" and Rebecca,
This will be done in  ways that have never been done before.
I will give you a process that will cause the painful, harmful, cellular memories
to eagerly give up those negative patterns."
Rebecca: Listen Lakshmi, I am already offering something that has never been
done before…'Soul group/soul grid' healing.
You are going to have to make this easy so it can seamlessly integrate with what
I already have been given.
(About that time a bee tried his best to get in my window-
I was worried he would get in and be trapped…then I remembered that seeing BEES is
a sign from Mother Azna of truth and confirmation)
Lakshmi: Please extend the deadline for savings for 5 more days, after that,
Rebecca (drumroll)… close registration.
Rebecca: What! You want me to close registration after 5 days?
I would like for the whole room to be full.
Lakshmi: This is not about filling the room, Rebecca, it is about
attracting those who are ready for this level of healing.
You will be able to give more intense attention to those who are truly
attracted to this depth of healing work than if you just try to get
those who may be casually interested.
Lakshmi continues: Furthermore, Rebecca, the HPT certification is simply
a benefit of this healing event. Certification is not the main focus.
Yes, offer certification… but more urgently- offer this:
•the Soul-group healing from Mother Azna
• the cellular healing from me.
All the aspects of the Divine feminine are working together on this
for you. [people will leave this seminar wondering where the pain is,
wondering how it is possible to be transformed on so many levels.
Yes- I want this certification, Soul group healing and now Lakshmi's cellular memory healing!
797 full payment March 21 (was 15 before lakshmi askd me to extend it)
Click to secure your spot $797
Let me Finance it for you!
Pay just 277 now and 277 again for two more times.
Yes, Count me in! Thanks for making it so easy!       $277
* Note- paypal will not work for the payment plan. You must use a regular credit card for that.