Oct 20,21,22
Heal the Hidden Failure Factor with Foundational HPT-
Presented by Live web TV worldwide! No need to leave your home.
Today is the last day to register for the HPT Foundational online class leading to certification in HPT.
If there was a healing modality sent from Divine Mother that:
• makes you more psychic
• makes you more spiritual
• is very effective for even the most deep-rooted emotional issues
• Works the best I have ever seen for surrogate work
• included your whole soul family in every healing…
Wouldn't you want to study it and get certified to begin practicing it?
One certified, you can list yourself on my site as "Foundation HPT, certified to begin to practice"
The topic is: How to Heal the Hidden Failure factor (so you can be as successful as you want to be.)
How it works:
#1. You take this 3 day online HPT seminar (you have 4 weeks to watch the replays)
#2. When you are ready, you apply to take the online exam for certification to begin to practice.
*Exam will be up online in 4 weeks- there is a small administrative fee for grading and the certificate
Extremely reasonable at only 297 for all 3 days.
Doggone it, I think HPT even makes you look better!
(maybe that is because all the folks I've trained become more and more beautiful in spirit and it shine!)
"There are millions silently waiting…weeping inside, craving the love and healing that Divine Mother brings. Will you be the one to help? Bringing My healing… dripping like honey from your hands."
Mother Azna
The Hidden Failure Factor
There are many factors in Failure patterns. I believe with Mother's help, I have uncovered the very root cause of this in your life. I have never taught on this pattern before in all my years of teaching.
This pattern could be… the key to everything!
Mother says…"This pattern causes Wars to be fought, friends to be lost, greed, jealousy, stabbing in the back…. all kinds of avarice."
This Undetected pattern can cause one to feel :
• Abandoned
• Unloved
• Forgotten, not acknowledged
• Left out
• Not Good enough
I hope you want to come to all 3 days of "Healing the Hidden Failure Factor with Foundational HPT"
Fee is only 297 for all 3 days and you would be prepared to take the HPT online Certification Exam
http://rebeccamarina.com/go/21
This Hidden Failure Factor can rob you of:
• Clear Vision (your vision can never be truly clear as long as you have this pattern because all you can see is your 'lack'
• Money (this pattern can blind you to opportunities)
• Money (this pattern can block your ability to receive.)
• Money- have I said money yet? (This pattern can cause you to send out negative vibrations to those who could bring you better sources/opportunities for income.)
• Soul-mate relationships( This pattern can cause you to be a turn-off to a potential soul-love.)
• Popularity (this pattern can make you feel inferior and rejected)
This is so dangerous even to Light workers and I am so grateful for Divine Mother giving us the revelation about this at this very crucial time. I love it that along with the revelation…we have the healing tools of HPT to clear it.
We MUST treat this very deep pattern on every level.
This pattern is a Mystery. A Hidden Failure Factor
Almost everyone has this "mystery" pattern on some level.
I sure didn't think I had this Hidden Failure Factor at all… until I gave myself the treatment for it.
All kinds of issues came up for me.
I held HPT Points and simply said…"I have this pattern".
Immediately, I saw myself, about 5 years old standing in front of a cookie jar at someone's home. (we were so poor we did not have a cookie jar and no cookies to put in it either…boo hoo right?)
I wanted a cookie so badly!
I held HPT again and asked 'What kind of energy is needed to heal this" The little girl responded…'I just want courage to ask for a cookie" (awwww, this breaks my heart)
Then, I went through all treatment phases with HPT. I could see how that pattern had manifested itself in many areas of my life. It was so hard for me to find my voice.(believe it or not, i was so shy not one person in high school would even remember who I was) There was some residue left even after many years of treating myself for every kind of issie I could think of.
We all know people who have outward showings of this pattern but we might not realize we have it too.
How does this Mystery pattern manifest? This Hidden Failure Factor…
• No matter what you get- you secretly feel it could have been a little better
• No matter how many spiritual gifts you develop- you think they do not compare to the gifts of others
• When something good happens to you- you feel it could have been better if only…
• When something good happens to someone else- you may feel happy for them on the surface but secretly feel you didn't get your fair shake
In a nutshell folks…having this"Hidden Failure Factor" leaves you with a visceral feeling of "Not Quite Enough".
It's awful because a part of you is telling you how happy you should be with what you have. While the sabotaging part of yourself is telling you it's not enough".
Then Lordy, Lordy- you get into self-judgment, feel terrible and don't know what the heck is making you feel all out of sorts.
By the way…it is almost impossible to manifest Anything when you are in this Hidden Failure Factor energy stream.
For true treatment of this Hidden Failure Factor, it must be addressed on every level;
Past life
Ancestral/Cultural
Womb
Childhood
Adulthood
I hope you want to come to all 3 days of "Healing the Hidden Failure Factor with Foundational HPT"
Fee is only 297 for all 3 days and you would be prepared to take the HPT online Certification Exam
http://rebeccamarina.com/go/21
But…if you have no interest in learning the foundations of HPT but …
you do want to heal your "Hidden Failure Factor " -you can.
Now, offering you a one day pass (Saturday Oct 22) for only 127. (offered by streaming video- you watch right on your computer- or listen on the phone) http://rebeccamarina.com/go/20
Sat Oct 22 is the day I am presenting the healing for this devious Mystery pattern. (if you cannot attend live, I will send you the video replay portal as well as audio) http://rebeccamarina.com/go/20
We will be addressing this Hidden Failure Factor on all levels:
Past life
Ancestral/Cultural
Womb
Childhood
Adulthood
Here are your choices:
#One. $ 297 All 3 days of HPT- prepares you for certification (watch replays for 4 weeks)
http://rebeccamarina.com/go/21
#Two. $127  One day pass- Sat Oct 22 "Heal this sabotaging Hidden Failure Factor and set me free! (watch replays for 4 weeks) http://rebeccamarina.com/go/20 (9:30AM to 5 Pm pacific)
Wait…before you decide, go back and ask your heart. '"Which choice is better for me"?
"Do I need this"?
I always ask you to tune in to your heart's guidance before attending any of my classes. I have no way to know if you are ready to heal this Hidden Failure Factor or not.
I am grateful for any and all prayers you send my way as I teach this HPT by live streaming video. Oct 20,21,22  all for 297
http://rebeccamarina.com/go/21 (All 3 days leading to certification)
(or catch the one-day pass on Oct 22 for your Hidden Failure Factor for only 127)
http://rebeccamarina.com/go/20
Now, here is MORE of what this training can do for you personaly!
Heal the patterns causing failure from your own life…then reach out to help others!
It's no secret that our lives have been tormented by the "Spirit of Failure".
But, have we really recognized that the energy of failure is a pattern that can sneak in on even the most vigilant?
Mother Azna says that all failure is accompanied by its twin flame pattern… "fear."
Azna also says that the spirit of failure is always sneaky and never comes in the front door.
One of the most insidious disguises "failure" uses is…"let me protect you from getting hurt"
(I actually call this a seducing energy)
Can you relate to any of these scenarios? Do you know someone like this that you wish you could help?
• You better not try for a better job/ career shift/or new venture…you may not succeed and everyone will laugh at you. Better to stay safe where you are . Yeah, safe/ broke and unfulfilled. (I can certainly relate to this one- it took me years to follow my dreams of being a spiritual healer- if I had listened to that seducing energy of failure, you would not be reading this letter from me now)
• You better not go for a high-caliber relationship…you might get hurt. You probably deserve what you have anyway. Better to stick with what you know! (I could be the poster child for this one. I stayed in a mutually 'un-nourishing' relationship for years…because I had a fear of failure that I could not make it on my own. Now, I have the love of my life but I never would have found it if I had not overcome that fear.)
• You better not lose that extra poundage. Sure losing it would make you look and feel better. But, you might be expected to do more, be more and yikes- you could even get unwanted attention. You know you need this for protection. (Once again, I can testify to this. I stayed plump for years until I was able to release my 'need for protection'.)
Maybe, I haven't listed you particular " fear of failure" pattern. The thing about this pattern is that you are usually not aware that you have it.
 What? Are you Kidding me? How could I have some insideous failure pattern and not know it?
Q and A:
Q. So Rebecca, how do I know if this sneaky failure pattern has put some roots down in my energy field.
A. Well, you can hold the HPT position and ask… "Where am I allowing a failure pattern in my life?" Or- you can just take a look at your life. What areas are you lacking in? Fear, failure and lack are like triplets.
Lack is a sure indicator that you are beset with a 'failure energy pattern' of some type!
Q. How can taking your Heal the Spirit of Failure with Foundational HPT help me?
A. Because, HPT is a gift from Mother god. Azna has given me 3 secret weapons that banish the spirit of failure . I will show you exactly how to use these 3 powerful, yet simple weapons to protect yoursefl from past and present invasion.
Q. What do you mean 'past invasion'?
A. Mother says that a lot of your failure/fear patterns were pressed upon you by someone else. This is probably never done on purpose but it is a very real threat and you need to be aware of it (so you won't be doing this to someone else)
Q. Rebecca, I'm still not clear. How could someone else press a fear/failure pattern on me?
A. You understand everything is energy, right? A parent can worry so much about their child getting sick- they actually cause it to happen ( we manifest what we think about if it is strong enough) We can even worry so much about being successful that we create just the opposite! (yikes, I sure have been guilty of this in the past.)
And then there are patterns we can be born with past life and ancestral experiences can actually be reproduced as failure/fear patterns in out DNA. if you don't believe me- take a look at the children born in a deeply depressed 3rd world country. Look at their eyes. This pattern is so strong it shows as hopelessness in their eyes.
Perhaps, Beloved, you came forth to heal this pattern on behalf of your past lives, ancestors, and descendants. To learn how to take spiritual authority right now!
Q. What do you mean? I get the 'healing the past" part…but how could I possible heal for my descendants?
A. Because you will stop the replication of fear/failure patterns within your own DNA and you will not be passing it along to your desendants. (well, it was passed along to you wasn't it?)
In this 3 day seminar you will:
Learn to use the Foundations of Heart Point Technique as you eradicate the energy of failure from your life.
• The GateKeeper technique (who or what is preventing you from fully healing? You will be shocked at how easy healing is once you banish your 'gatekeeper')
• Surrogate healing (learn to do any technique on someone else and how to know if it is Ok with their spirit)
• Healing in the bones (This is awesome for physical healing and strengthening- can give you an edge when nothing else works)
• Ancestral healing / timeline reversal for removing family curses, The darkness of poverty and insult to the familial line. (need I say more? define the exact moment fear/failure patterns set up and change that part of your history for the better- no more slave to the past!)
• The 4 HPT protocols that create massive success in healing applications. (Because these 4 protocols were given by Mother Azna they address issues on the deepest level. So that you can get results where you thought results were unobtainable! You could even use these power stroke protocols to enhance any healing method!)
only 297for the 3 day simulcast training. (This prepares you for Foundational HPT exam)
http://rebeccamarina.com/go/21
Bonus: HPT Rocks! From Homeless to Lottery winner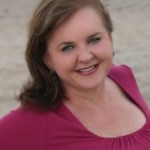 My co-teacher, Dr Patricia Felici used HPT to help a homeless man. Now, this was not a one-treatment wonder. As part of her dedication to Mother Teresa, Dr Felici gave free HPT/Sufi healing treatments to a local homeless man. Patti (as I call her) said it was only by the grace of God that she was able to continue treating the man for his body odor was so strong it almost knocked her over.
Well, the homeless mans energy became so completely shifted that he bought a lottery ticket and won! Several hundred thousand of dollars! Funny thing is, Dr Felici took him to the store to buy the ticket never thinking he would win at all. And…he only spent 5 dollars.
I have asked Dr Felici if she would share with us the very same exercises that she took the homeless man through.
Now, I'm sure not promising you that you will spend five dollars on a lottery ticket and win several thousand dollars like the homeless man did…
but hey- it sure could be beneficial to shift our energy around money to that same degree wouldn't it?
Bonus: Be Part of History
This HPT seminar will be recorded. DVD's will be made (this may take several months of editing). This is a chance for you to get in on the ground floor. Everyone who is in this first DVD collection will become a familiar face in the HPT world.
And folks…HPT is going to rock the world!
$297 for the 3 day simulcast training. (This prepares you for Foundational HPT exam)
http://rebeccamarina.com/go/21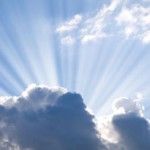 OK- You feel your heart calling you but you have some questions…right?
Q. What if I cannot attend class every day?
A. You can catch up at night and send me your questions by email. (beside you will have 4 weeks to watch the replay)
Q. The timing is not right for me- I am on a different time zone.
A. You can catch up at night and send me your questions by email. (beside you will have 4 weeks to watch the replay)
Q. What do I need to attend this simulcast?
A. You need a computer and a good internet connection. If you are still on dial-up, this would not be good for you.
If you can watch a youtube video- you should be able to participate fully.
Q. How can I participate if I am not there?
A. There will be a live chat going on constantly. You can ask all the questions you want- there are staff monortering the chat at all times. beside- if you have an urgent question, you can call Fritz's cell phone. 805-746-1224
If you have other questions please email me- rebecca@rebeccamarina.com
You know if Mother is calling you or not. Trust your heart on this. The class is a low 297.
http://rebeccamarina.com/go/21
One more question?
Q. Rebecca, why are you offering such a low price?
A. It is my hearts desire to help HPT spread through out all the world- just like EFT. With this low price and no travel expenses- anyone who is feeling the call will be able to be trained in Divine Mother's own healing modality- HPT.
Q. But what makes HPT different from the dozens of other energetic healing modalities out there?
A. HPT states right up front it is "spiritual healing modality". Mother doesn't pussyfoot around.  Even if you don't feel very spiritually connected…you sure will when you start using this modality. (The one who have been studying HPT for awhile report a Huge increse in connection and intuitive abilities)
I'm so happy to be a part of Divine Mother's healing. You can even call me if you are wondering if this is really for you. I will help you follow your heart. it may be time for you to be a lightworker like never before.  956-457-5568