A New Service, sorely needed!
This is your invitation to a FREE email consulting session. Are you ready to move past this and attract your DIVINE Counterpart?
* If you feel you ARE ready, consider my AUDIO Course Divine Counterpart Attraction at HALF Price!
So what is a twin flame?
It's when the soul splits and one part inhabits one body and the other part inhabits another.
This is Different than a Divine Counterpart… (A DIVINE Counterpart WANTS you and is here to HELP you in your Universal service )…and Vice versa…
When twin flames meet- there are usually a lot of fireworks, undeniable attraction. The teaching I have always heard is that once you find your twin, you are supposed to be with them forever!
I have found this absolutely NOT true!
No one can make you as happy as your twin and no one can make you as absolutely MISERABLE either!
If you your  met your Twin Flame and been rejected…you KNOW it can drive you batty!
You find your mind constantly turning in their direction to the point it feels like an OBSESSION!
This constant distraction can cripple you as far as moving forward in your life. It can seem as if you are frozen in time…waiting for something that ain't never gonna happen!
I only know of one twin flame couple who met as young folks, married and are still in love 59 years letter!
My friends Bob and Jo-Ann. They are like frisky teens together…every few minutes they stop whatever they are doing and have a hug/kiss fest.
Usually, I only work in group settings, however I do take on a few private clients a month.
There are three  reasons working with me is unlike anything you have ever experienced…:
#1. If  you've tried everything else and you still feel paralyzed, and you you are truly ready to let go this pain… the energy we exchange will be the best exchange that will catapult you towards your vision!
#2. One session with me is like ten session of regular "talk therapy"– this is due to cutting edge energy therapies, hypnotherapy, and years of experience in helping people move past pain quickly.
#3. I'm Psychic! I can read both you and the recalcitrant twin. This saves a ton of time!
Maybe, I'm not the one to best help you. Because I'm Psychic, I can tell you that right away and perhaps refer you to someone better for you.
Your heart knows if you are ready to shift out of this pain …or not.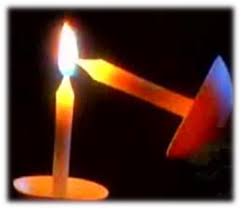 Drop to your heart and ask yourself am I really ready to let go of this pain?
Have I suffered enough?
Please remember that you have so much value, all on your own! You are worthy to be adored, respected and to share love with someone who sees that value!
Your OBSESSION could be blocking the Divine Counterpart that is here to help you, love you, adore you,. Do you REALLY want to keep holding on?
What's the first thing you would do if you were entirely free of this pain?
This is your invitation to a FREE EMAIL assessment to help you move past this and into ATTRACTING a TRUE Divine Counterpart!
Just take a few moments and share just a bit about yourself in this brief assessment. Email me at childsuzy@yahoo.com and give me a little history. I will share any insights with you!
* If you feel you ARE ready, consider my AUDIO Course "Divine Counterpart Attraction" at HALF Price!