Mary Magdalene: January 2020 Event
Mary Magdalene Jan 2020 seminar Priest/Priestess Sexual Healer Training
Based on the upcoming book:
Sacrilegious Lessons of Saintly Mary.
 The Making  of a  Sexual Healing Priestess
By Mary Magdalene
Space for Ten Initiates. (only 4 left)
It was Mary Magdalene who used Her power to give Strength to Jesus so that he could endure betrayal and crucifixion!
Now, you can experience the same temple rituals that catapulted Mary Magdalene forward  unwavering towards her highest destiny!
By the disciples…Mary  was looked upon as an OUTCAST, yet Christ could NEVER have accomplished his mission without her!
When trying to explain about the about the January Magdalene Seminar…I  felt inept, tongue-tied…like NOTHING I could  say would be enough!
To allay confusion, I  decided to go straight to Mary.
"Mary…how I can explain the depth of Experience and Transformation that will occur in these days of being in Your Energy?"
Mary's answer was simple…"Experience…Rebecca, tell them about the experiences they will have and how it can change their life as they embrace it."
So…may I share some of the experiences waiting for you?
The moment you enter the seminar space…you will be in a sacred temple.
As you are now entering Sacred Space…you will remove your shoes.
(bring socks or I will provide them.)
You are now an Initiate!
You know this is right for you if you have felt frustrated with understanding how sexual energy can be channeled for healing.
You KNOW that you are longing to regain that hidden pathway to the Divine.
You KNOW that there's a huge imbalance in your personal quest for Higher Spirituality…yet, you have NOT KNOWN what to do!

One Big Problem in your quest to ascend higher is DISTRACTION!
This leads to confusion and a confused mind always says,"NO!"
You are distracted by so many DIFFERENT versions of Sexual energy, Kundalini and even different versions of who Mary Magdalene really was!
Life itself distracts you!
Coming  together in PERSON, creates an intimate setting, free of distractions.
This insures  that our experience and transformation do not get interrupted!!
(This is also why I BRING lunch each day, so our intimacy doesn't get bombarded with distractions.)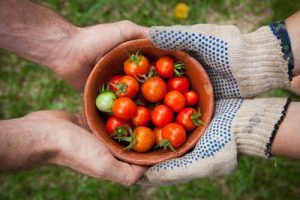 In writing the Magdalene book, I have been channeling in information and rituals that were astonishing in their power!
However, there was still something missing!
I just COULD NOT feel inspired to finish the book!
It was then that Mary asked me to do a live event based on the teachings of the book.
She desires to SHOW and transmit this power to LIVE humans as part of the book process!
Here are some experiences you can look forward too:

Sacred Armband
As each initiate registers I will meditate, then custom design a special Snake Armband that signifies that YOU are training to be a Sexual Healing Priestess or Priest! I already have a jeweler to make these according to my order.Both masculine and feminine designs are possible.
(When Mary met Jesus at the well… the other followers were critical of her. This was because they noticed the snake armband signifying her as a Sexual healing priestess. In ignorance, they assumed Mary was a loose woman! Typical of those who do NOT understand what sexual healing really is.)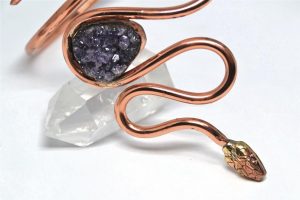 Sacred Armband Attunement Ceremony
Yes, the jewelry is made with you in mind…yet Mary tells me the armband, once activated, has healing properties. She will demonstrate how to use this.

Lingam/Yoni Awareness, Activation and Healing
Yoni, Female Organ: the vulva: a symbol of divine procreative energy
Lingam, Male Organ: a symbol of divine generative energy
The Lingam/Yoni experience is presented in several parts.
Healing shame for BOTH male/female sexuality.
Awareness of BOTH female and male organs.
Activation of Both these organs.
WHETHER you are MALE or FEMALE…
You will KNOW what it feels like to have a Powerful Yoni!
You will KNOW what it feels like to have a Powerful Lingam!
(Oh Goodness, this so SO JUICY! Mary is giving me specific steps… I GUARANTEE you have NEVER Experienced ANYTHING like this in your life!)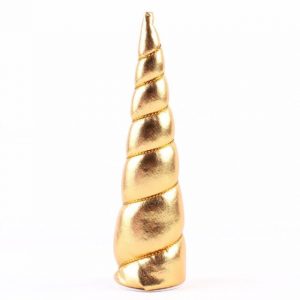 Elias Sexual Healing Exercise: The Eunuch who COULD!
Temple legend says that Elias was a Eunuch who retained TREMENDOUS sexual powers.
This is worth the price of Admittance! (Never done in a group setting- I have permission to do this now.)
Complete story of Elias…the Eunuch who COULD!
Sacred Sexual Healing Oils for Anointing
You will have access to a variety of essential oils used in Sexual Healing. Create YOUR elixir!
The MOTHER Oil  is Rare Blue Lotus Oil. I provide everything!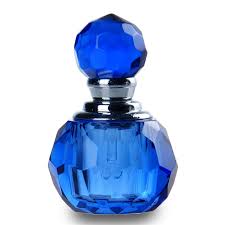 Raising the Djed (The Serpent up the Spine)
The serpent in the spine is powerful medicine! This is an experience that grows YOUR power each time you use it!

Secret Ritual to Initiate a Sexual Healing Priest/Priestess
You will have the chance to participate in this ceremony and activation. You can still be a Priest/Priestess even if you are NOT the ONE on the massage table. (You may participate in the ceremony without being the one on the table.)
This is VERY Sexual and it is not required for you to participate. This has NOT  EVER been done in a setting like this. (If this worries you, likely you should not attend.)

A channeled blessing for each participant
In every live seminar…this is ALWAYS the favorite of all the participants!
Channeled wisdom comes through that is JUST for you!
This alone can transform your life!

Learn More:
What did Mary do that strengthened Christ so that He could endure the crucifixion?
How YOU can grow your power using the same method that Mary used to help  Christ (I will teach you.)
What was Mary's early temple life like?
Was she free to leave the temple?
How was Mary chosen to become a sexual healing priestess?
What did she have to go through to get there?
What were some of her duties as a sexual healing priestess?
What were some of the uses of sexual healing?
What did Mary do in the crowd while Jesus was teaching?
Why were the other disciples so jealous of her?
Bonus: Thoth desires to help…
Learn what THOTH has to offer us as a remedy for Erectile Dysfunction (plague of modern man.)
Mary is tapping me on the shoulder, telling me this is enough information to help you  decide!
Before you even get to the "How much does it cost question"…
Please be able to answer YES to these questions:
Are you open to having your own sexual shame healed?
(this includes past lifetimes.)
Are you willing to come with a beginner's mind and let go of many preconceived ideas?
Are you OK with being touched? (This will be of the KA body, very close to the physical body)
Are you OK with being close to another's body? (again the Ka bodies will be very close)
*The Ka body is your spiritual twin that interpenetrates your aura and physical body. Original purpose was to magnitize your hearts desire to you.
Are you OK with being FULLY present and letting your worries go as you attend the event?
Are you mentally stable?
Are you OK with becoming sexually aroused and channeling that energy into a healing direction?  These feelings  are NOT to be ashamed of!
Are you physically able to get on the floor?  If not, (I  have an alternative method to help you.  I need to know ahead of time.) There will be at least one massage table.
Are you OK with learning and experiencing things that would ordinarily blow your mind?
Are you willing to invest the time and money into this experience and transformation without resentment?
Space for Ten Initiates.
(only 4 left)
You have Two Levels for this event:
Level One: Jan 25, 26 Non-certification
You have all this experience and transformation for your personal use!  You should choose level one if you only want this for yourself.
Level Two: Jan 25, 26, 27  Certification
You have all this experience and transformation for your personal use!  PLUS…You are certified and have permission to do some of these processes with others. You will have use of the audios (and some scripts) to use with a private client or in a workshop setting.
You  should choose Level Two if you simply want to go deeper, as not everyone wants to be able to do this with others.
Fee:
Level One: Jan 25, 26 (non-certification)
$1997 (Quick Action will save you money)
Level Two: Jan 25, 26, 27 (certification)
$2497 (Quick Action will save you money)
 Level One 1997 (minus 500 Quick Action  savings)
 Level Two certification  2497. (Minus 600 Quick Action savings)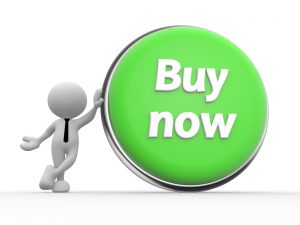 L
Level Two Certification 1897.00
"""""""""""""""""""""`
Let me Finance it for you.
Pay Plan Level One 1997.00  ( minus 400 Quick Action savings)
1597
Pay plan Level Two ( minus 500 Quick Action discount)
1997 with quick reward discount
Space for Ten Initiates.(only 4 left)
Q and A
Q. Do I need a partner to attend this event?
A. No, you will be playing BOTH male and female roles at this event.
However, if you do bring a partner, you may choose to be partnered with them in the exercises.
Q.Will I become a sex crazed maniac? (Ha ha.)
A. While that could be fun…This is an awakening to the responsibilities and methods of using sexuality as a catalyst for spiritual growth.
Q. What benefits may I expect from attending this event?
A. Many benefits…
You will become far more magnetic as the power within you radiates outward.
You will feel MORE confident!
You will be AWARE of the power between your legs in a way you have never considered!
You will make lifelong friends.
You will vibrate in a whole new way!
You will feel sexier!
Your heart will be more opened than ever before (you may discover that you are a natural, sexual healer!)
If you choose certification…you may have a new career…or just be even MORE magnetic  as you seal in these energies.
Q. Why would I choose Level two Certification?
A. You would choose Level two if you wanted to go deeper…to CEMENT in what you have experienced.
You would choose level two if you want to do some of these practices to others.
Space for Ten Initiates. (only 4 left)
WARNING: You may NOT under any circumstances perform the Secret Initiation Ritual. This is forbidden by Mary Magdalene and I will explain why at the event.
You already know if this is for you!
Yes…it will push you past your ordinary limits!
Yes…it's WAAAY outside the box!
Yes… it will likely be the most scintillating experience of your life!
Where: The Inn, South Padre Island (only place that lets me bring in food for you and gives us that kind of privacy)
Room rate is only 75 per night.
Free breakfast and I give you "Home Cooked with love", lunch!
When: Jan 25, 26 and for certification stay on 27.
What I provide:
Snacks, coffee, tea and LUNCH on all 3 days.
Love and more love!
Your customized Arm Bracelet (Thank God, I have permission for a jeweler to make these bracelets  for you)
Your Personal Blessing.
Teaching with on the spot channeling.
Did I mention Love?
Eye Candy, Mary is asking me to dress as a High Priestess
There are no refunds on this event. If you must miss…you will have the entire amount as store credit.
You may apply it for private sessions, another event, or teleclass…or a combination of things.
Comments
comments