It's all About your Money…and the Angels that Bring it!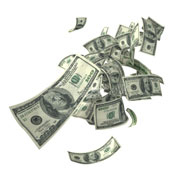 I have told you this story before…yet, I believe it has special relevance for what is happening now…
Years ago, I had a life-changing encounter with the ArchAngel Gabriel.
Because of this "Angel Touch", my life changed forever.  I have a deep and  special communion with the Angelic forces of GOOD and an exceptional connection to the Divine Mother Sophia.

Recently Divine Sophia asked me to teach a course on "The Angels of Abundance".
Divine Sophia: "Rebecca, Light Workers are so stressed out about their finances that they can hardly hear the voice within.
It's almost impossible for them to follow  their souls calling when they are worried to death about survival."
Sophia continues…"I am pulling a special Angel committee together and giving them even more power to change the energy of finance from repelling to compelling."

Divine Sophia Herself called forth these 12 angels just to set you free from the bondage of poor finance!
The 12 Angels all work together on every level of your life to bring you the freedom you have been seeking.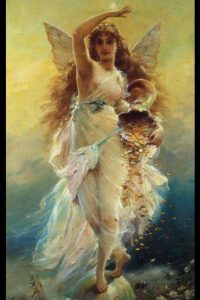 Find out The Names of these 12 Angels and HOW they can Benefit You!
This is an 8 week course and it starts this Saturday.
…and YES, it is…all about your money!
Love, Rebecca
PS: There are a few "Early Bird" specials left.
Comments
comments