Prayer to Divine Mother Azna Sophia for Financial Help
Sometimes, we forget what a powerful source of help our Divine Mother is.
Watch the video to say the prayer with me…or read it below.
Please share this with those who LOVE the Divine Mother.
It doesn't matter what name you call HER…just call Her. Let Mother pull you up into Her lap and listen to your request.
Dear  Mother Azna,
I KNOW that I am a Divine Being having a human experience…
Yet, sometimes, dear Mother… I feel like a little child!
 ~
I get scared with all the financial responsibilities of life.
Dear Mother… I get SO TIRED of the Struggle to Survive.
…and I confess, Dear Mother, sometimes I DO feel like giving up!
~
From my little child within, I ask for Your help.
Hold me in Your arms.
Dissolve all my troubles and BLESS me to receive my daily sustenance.
 ~
I rest now in Your arms.
I TRUST You to guide me.
 ~
Amen
Please share as guided.
Love, Rebecca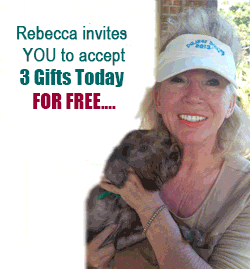 HERE and register for the Gifts.
Comments
comments