UnHoly Shame: Release the Hidden Tryant Within
It was Sept. 30, 2018 when Momma came to me…
She said: "Becky, promise me that you will give Johnny a good memorial".
Her request was so strong…there was no way I would even want to say "NO". (even though Johnny was still alive)
There is a lot more to this story than just a mother asking help for her son …
You see, Johnny was only 55 at the time of momma's request.
He had been estranged from the family for over 20 years.
Johnny had gotten into hard drugs and had done unspeakable things to support his habit.
He was like a lost sheep. A tormented soul covered with the wounds of addiction and shame.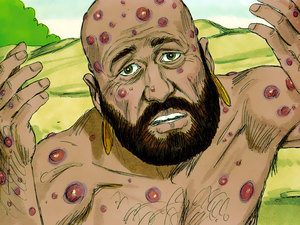 He robbed from those who loved him best…mainly his own mom and dad. They forgave him…the rest of us had a much harder time (sad to say…me included)
Johnny, did get his life straightened out later. However; his SHAME over the things he had done kept him away from us.
When Momma made her request to me…I took it that she wanted me to make up with him.
I said…Momma, why wait until he is dead…why not have a homecoming party for him right now?
The family had lost contact with Johnny…yet, I found out where he was and contacted him.
I told the whole family that we all needed to forgive and welcome Johnny home to the love of his family. I got all the remaining siblings to agree and even to come from long distances to attend the planned homecoming party.

I was THRILLED at my arrangements and couldn't wait to tell Johnny that we were ALL waiting for him to have a Howmcoming party in his honor!
Sadly…Johnny would never commit. I offered buy him a ticket…or even drive 158 miles to pick him up.
You know why Johnny would not come?
He was so ASHAMED of the things he had done!
The shame robbed him of his family in his last years.
He even refused to communicate with his 3 daughters!
Last week…I got the call …you know the one we all DREAD!
Johnny had been found dead.
The coroner must have gone through his phone and found a person with the same last name because they called a nephew.
(Still no word on cause of death- his system was weak from years of hard drugs)
NOW, I AM finally giving Johnny that homecoming party…only it's a MEMORIAL service where he will only be present in spirit.
The service it set for March 9 at 4 PM central time.
In Johnny's honor, I am teaching a class on releasing UnHoly Shame.
What are you still feeling SHAME about?
What is Shame robbing YOU of?
What is SHAME keeping you from doing?
How much happier could your life be if you did not have that knife of shame STABBING you every time you tried to move forward.
This has caused me to take a look at my own life and any areas I still feel shame about!
Proceeds from this tele class will go towards my portion of funeral expenses.
Johnny had no will, absolutely NO MONEY…not even a car!
I am following up on my promise to my momma. Only now…it feels like a soul's calling to help us ALL release hidden shame!
BTW…the entire day before I got the call. I kept hearing spirit over and over…"Rebecca, tell people that their loved ones on the 'other side' KNOW when one of their own are coming home."
I feel like the entire family line momma, daddy, 3 brothers and a sister will be at the memorial. They KNEW that lost sheep was coming home.
Momma has asked me to sing at the memorial an old hymn…
"Lord, I'm coming home". I just hope to get through it without breaking down…pray for me.
(I recorded myself singing it…maybe it will bless you a little bit too)
Tele class times: UnHoly Shame: Release the Tyrant Within
Class times are: (about 2 hours)
Saturday March 2 at 3 PM eastern
Sunday March 3 at 3 PM eastern.
Make up TWEAK session: Monday March 4 at 7 PM eastern
(This is a make-up TWEAK session for those who got the tweak and could not come live.)
Remember Proceeds from this class help me to cover funeral costs.
Love,
Rebecca
PS: (My momma says to tell you…she appreciates you helping Johnny too!)
PPS: Only my close family still calls me "Becky" that is who they know me as.
Fee 67. (Live class and audios)
WAIT…  After class tweak available.
Why would you need a tweak?
Because it's easy for me to "see" what may not be able to. I have no emotional atachment to your past or present.
Besides…years of experience and DEDICATION have honed my psychic powers to a razor sharp edge.
This is a very quick 'after class' healing that unveils MORE of the Hidden Tryant and Dissolves it!
Only a few of these available…first come first served!
Fee 107 (Live class, audios and personal tweak)
+Important about the tweak. If you cannot stay after class you have two choices. 
#1. I do you in ABSENTIA. (you don't need to be present for me to ready your energy)
#2. Take the makeup TWEAK class on Monday March 4 at 7 PM eastern
Comments
comments