Unicorn Vision
It was still dark outside when I opened my eyes to the Vision the Unicorns had for us.
A long scroll rolled down in front of my eyes…seemingly endless!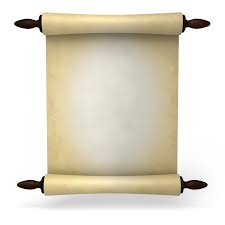 To break my puzzled silence…I asked… "What is this?"
The Unicorns replied," these are the names of babies waiting and wanting to be born to parents who crave to hold them in their arms.
There have been many obstacles that have prevented the bringing in of aware souls...
We are portal openers ourselves and this is one area we desire to be useful in."
Next, the unicorns showed me another list… What is this? I asked.
The Unicorns replied…" These are gifts and talents people already have and they are not using them for various reasons.
Some gifts, people don't think ARE gifts and so… pay them no attention. This causes a stagnation in much of your life!
Ever wonder why you are not as prosperous as you would like?
You MAY NOT be claiming that which you already have…you may NOT be giving attention to and accepting the value that you are."
The Unicorns continue…
"Some gifts are just hanging out in the auric field because people have not claimed them.
REBECCA, please help people realize the value of claiming their gifts and speaking it out loud.
They don't need to speak it out loud to others… in the beginning. Yet, there is great power in speaking it out loud to your own soul.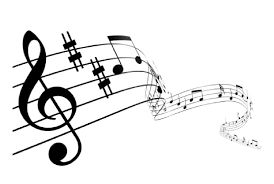 It is music to your soul.
It is music to your over- soul.
Your heart LEAPS and rejoices as the sound resonates within.
Speaking this out loud attracts every Angelic assistance and all kinds of good spiritual support.
You have to ability to call forth this greater power in your personal and spiritual life.
Yes, by calling forth your own power and putting some attention to it!
Forget about being scared.
Forget about what people will think.
When you finally realize the powerful being that you are… You will stop being afraid of others, you will realize the powerful being you came here to be!"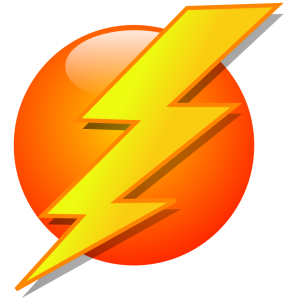 End Unicorn vision and message.
From Rebecca:
Needless to say…I leaped from my bed to write down this encouraging message!
Earlier this month, I traveled to Jamaica to open a portal for "the Return of Unicorn Magic" Details of that are here:
I AM a Portal Master! I travel where guided to open Portals that provide HUGE shifts in our advancement.
Please join us for the Worldwide Unicorn "Welcome Home" event.
Experience Unicorn Magical Attunement.
Saturday Feb 2 at 4 PM eastern
Sunday Feb 3 at 1 Pm eastern.
Fee: Pay what you Desire
Q. How does "pay what you desire" work?
A. In the simple check out process, the fee is blank. Simply place what your heart directs you to in the price box.
My system has FREE calling from anywhere in the world.
Delightful and unexpected Surprise for all those who register
Love, Rebecca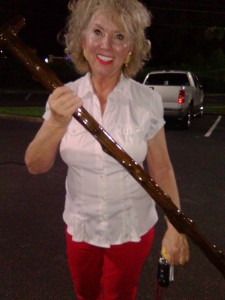 PS: If you cannot attend live…register and you will get the audios.
The POWER stays in my audios for all time!
Share on FaceBook
Share on Twitter
""""""""""""""""""""""""
Details: Q and A…the Unicorn Magic Healing Portal.
On Jan 24, 2019, I Opened a Portal to bring back the realm of Unicorn magic.
Q.  Will you have the Worldwide Unicorn Healing Event soon?
A. Yes, Sat Feb 2 at 4 PM eastern and Sun Feb 3rd at 1 PM eastern (details below)
Q. Where was the Portal Opened?
A. Jamaica
Q.  Why was the location a secret?
A. Two reasons:
Spirit has always advised me to NOT tell. Less chance of interfering energies.
(Once, I was not even told myself! Just DRIVE in a certain direction)
Folks naturally have certain opinions and fears about many locations (I had to transmute my OWN fears about Jamaica)
Fear about a certain place can create WORRY, Doubt and Unbelief and cause hindrance energetically.
Q.What happened to you,Rebecca during the ceremony?
A. Besides the fact that I went into a trance-like sleep… I went into THEIR portal!
Yes! The Unicorns themselves are able to open portals and bring in MUCH beneficial energy to our Gaia.(I will explain more about this in the First Worldwide Unicorn Magic Event- details below)
Q.  Where are the Unicorns from?
A. Originally, they came from the Star System Arcturus.
My close connection to the Arcturian healer Azuron was in preparation to opening this portal and bringing back this power.
It has already been shared that they were driven out by man's greed for their magic….and only the opposite energy can bring them back.
Q.What opposite energy was needed to bring them back?
A. Love from the human heart that is NOT based on greed.
Although, their very presence causes Abundance energy to flow…they desire a PARTNERSHIP with humanity that is based on mutual respect.
Q.Why did they choose you, Rebecca?
A. Because I am a Portal master…and because we had a soul agreement through many ages.(And because I would just freakin' DO IT!)
Q. What will the First Worldwide Unicorn Magic Event be like?
A. Number one…it will officially greet the Unicorn Energies by an entire group of loving human hearts.
More details below of what you can expect to experience in the First Worldwide Unicorn Magic Event.
Experience a BLESSING, alignment and healing energy to your 7 major chakras.
Know Why are they here now… At THIS time.
Know What can we Expect now…what will this do for you.
PLus…
Witness and Be Transformed by the Unicorn Love making Ritual as you experience their dance of Love.
BE THERE…to WITNESS and Support the

birth of the First Unicorn born

AFTER I opened the portal!
This Birth symbolizes the renewed partnership into the realm of magical awareness!
***
Be Surprised! Expect spontaneous messages and energies to come forth for those who are present.
And…there will be a LIVE question and answer period.
 Q.Is there a fee for the First Worldwide Unicorn Magic Event?
A. Yes, there is. If you already contributed to the expenses of the journey to open the portal…you already have a ticket to the event.
If you have NOT contributed financially yet, YOU get to decide what you  like via "Pay what you desire" fee.
Q. How does "pay what you desire" work?
A. In the simple check out process, the fee is blank. Simply place what your heart directs you to in the price box.
Q.What if I don't want to attend the event?
I don't want the audios and I don't feel able to  contribute even a small amount towards this mission?
Can I still benefit from the Unicorn energies?
A. Yes, there very presence is beneficial to all of humanity and to all Gaia.
If you wish to call the Unicorn energies to you…regardless, just call them from the LOVE that is in your heart!
Q. What if NONE of the times you hold the event work for me?
A. Register anyway…you will get the transmissions by audio.
PLUS: When you register, you will get a VERY Pleasant, Generous and Unexpected Surprise!
Two Presentations: Expect an hour or more
Saturday Feb 2 at 4 PM eastern
Sunday Feb 3 at 1 PM eastern
My system has FREE calling from anywhere in the world.
Photo Gallery of Jamaica
Comments
comments