The Grande Shekinah Portal Is NOW Opened!
May 2018 Dual Purpose Portal
AS I write this…I finally made it home!
More details will be coming up…but for now…I just gotta rest a bit!
It took me days of travel but once I got in the general area…it became as clear as day…
I have taken all your prayer requests with me into the portal!
I will CONTINUE to maintain the portal by sending prayers into it.
Please watch the video and "be" with me in spirit.
I have a longer video but it was too large to upload…I will see how I can fix that once I get home to my higher speed internet.

Yes, the portal is opened and I am greatful to all of you who supported this mission.
Your contributions are needed and very welcome.
Fill in any amount you can feel good about.
(All those who contribute will recieve a special AUDIO of Divine Mother Blessing for your own personal miracle or hearts desire.)
 This Grande Shekinah Portal is for the Blessing of all earth Kingdoms: Human, plant, animal, mineral, water, air…plus our Star brothers and sisters.
  Love from my " home sweet home"
Rebecca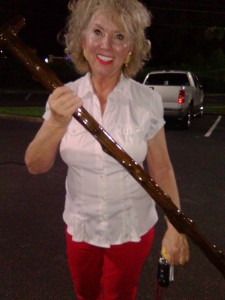 Comments
comments