How I FOUND the Correct Grid System for the Grande Shekinah Portal Opening…
Hurray! I have found the correct grid for opening the Grande Shekinah Portal!
Some folks wonder how on earth I can just "take off from parts unknown" when I get guidance from Spirit on opening these Portals of transformation.
(This portal is EXTRA special beause it has TWO columns, male/ascending for what we need to RELEASE.
Female/descending portion for those blessings and healings we are needing to RECEIVE!)
I do believe that I simply came in with the gift of FAITH…I just KNOW so securely that there is never any question.
For this portal. The Grande Shekinah…I was advised it had to line up with certain earth grid connections.
So…how do I know how to find the correct grid?
This time was different than ever before…
Yesterday as I was driving, it seems as if time stood still for a moment.
I heard a LOUD POP in my right ear and a voice said…"You are NOW in the Correct Grid…furthermore, you cannot 'mess this up'…just follow the visions that we already showed you and you will be in the exact spot needed."
Sure enough, I shortly came upon the road I had already seen in my vision and I KNEW…this is it!
No hesitating.
Now, all I have to do is gather the rest of the supplies needed. (still need two more rocks and some other stuff)
I will begin the actual building and opening of the portal soon.
As soon as the ceremony is complete…I will announce it.
The miracle of the Rose Quartz Crystal.
Spirit said I needed a rose quartz crystal as a center stone.
Twelve stones will be around the outside like a clock.
The problem was…I could not find a rose crystal quartz the size I needed (as big as my fist)
A dear friend heard my soul request and came to the rescue! He not only FOUND a rock shop…he then drove miles out of his way to purchase the crystal for me. Then we determined where we could connect so that he could give it to me!
I now have the stone…a very important piece of this portal opening! (May he be blessed… always)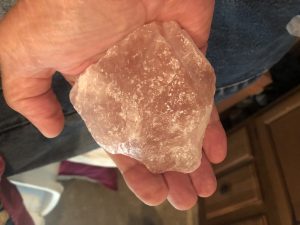 The Miracle of time and space suspension (and the rocks)
Ok, remember I said I needed 12 rocks to go around the outside of the portal?
Spirit said the rocks must gifted to me or found by me.
So, off I went on a rock hunting expedition on a sweet little country road that called to me.
To make it easy to choose the right rocks, I out one already chosen rock in my hand and said…"Ok rocks, all ya'll that want to be part of the Grand Shekinah Portal, show yourselves to me!"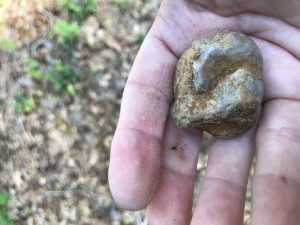 (I swear they were waving at me with little energetic arms!)
Next, here was a scruffy looking pine cone and Spirit said…"You need that pine cone to represent the Pineal gland in the ceremony."
I piled the stones and pinecone on the side of the road so that I could come back later in my car to retrieve them.
Well, I THOUGHT, I had been walking for about ten minutes. I did have my eyes down looking for the stones that peeked up at me.
Suddenly, I looked at my watch and realized I had been walking close to an hour. I also realized that I was a bit lost…I looked up and down the road…nothing looked familiar!
I somehow had walked one way and then back the other way and gone way past where I started.
I calmed and started reading the numbers on the mailboxes and finally found my way back.
Sure as shootin…there was my car, right where I had left her (Suzell is her name)
What's next?
I still need a few supplies for the Portal opening. I will be gathering all those today and will begin putting it all together in the next day or so.
There will be pictures of the finished portal and I will relay to you all the wonderful things that happen as I hold the ceremony.
There is still plenty of time to get me your prayers requests.
Contributions are needed and welcomed.
Even after the portal is opened, I have a long journey home.
It will be a victorious one and I eagerly look forward to telling you all the details.
Are you ready to make a NEW Covenant for your life?
The opening of the Grande Shekinah Portal with help you to:
Release what no longer serves you
Receive what you need to THRIVE in Joy!
I love you!
Rebecca
This is my "Moses" Staff for Opening Portals.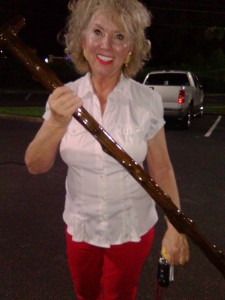 PS: It's not too late for me to take YOUR prayer requests into the Portal.
Email me at childsuzy@yahoo.com
#2. Condense Your request… I will be receiving hundreds of requests, I cannot take an hour to read each one. SPIRIT KNOWS all your details.
What do you want to release?
What do you want to be blessed with?
Perfect Sample:
My name is Rebecca Marina, I desire to release BLANK .
I desire to be blessed with Blank.
(You can release as many as you desire and receive as many as you desire)
PSS: Would you like to gift a finacial contributuion to this Mission?
Even though I freely gift my time and Life force energy… it cost MONEY to undertake a journey like this.
I am ready to recieve Your gift to go towards the expenses of this long journey.
Fill in any amount you  feel GOOD about. (You may contribute as many times as you like)
(All those who contribute will recieve a special AUDIO of Divine Mother Blessing for your own personal miracle or hearts desire.)
Your contributions to this Mission will go towards:
Gas
Car expense
Accommodations
Food (Yes, I will be eating, hee hee)
Supplies for the offerings
Supplies to BUILD the Portal. (This time, I actually have to bui
Portals…it is a wonderous story of HOW I was gifted with this!
Comments
comments