How to Make 'Attracting Money' Unbelievably EASY!
How to make Attracting Money Unbelievably EASY!
Now a Powerful Audio Program!
*Inspired by the Goddess Hathor (She of 1000 voices) from The Sophia Code.
Did you know that I FIRST  "do to myself" every exercise that I present in my classes?
So, I'm following Spirit instructions for this very important teleseminar coming up.
Sprit instructs me…"Place your middle finger in your suprasternal notch (hollow of your throat) and notice how the vibrations feel as you voice your heart's desires."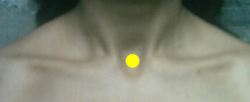 Ok…I place my middle finger in the notch and begin…."Um, let's see, hearts desires….(Everything I USED to desire seemes as if it's already here)
I already have at least 4 men who love me.
All my family is well and they love me too.
I LOVE where I live now! (More than anywhere I have EVER lived!)
I can go dancing 7 days a week if I desire (and EARLY to 4 to 9)
My spiritual gifts are getting even stronger.
My finances are in great shape.
I'm healthy and cute.
My birthday is in April and I feel better now than most folks half my age…
Gee Spirit… I DON"T HAVE any heart's desires that I have not realized yet!"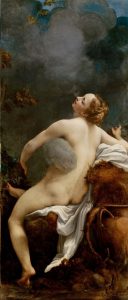 "Search again"…Spirit urges.
Back goes the finger to the notch, think, think, think…
"Oh yes…I do have one BURNING, yearning desire and THAT is… to help other people realize THEIR heart's desires!"
Bingo!
Spirit congratulates me…You see, Rebecca, most Light workers have it backwards. They start out trying to help everyone else realize their hearts desires. They put their own desires way at the back.
It's ASTONISHING how much easier "helping others" becomes when you come from a place of abundance and joy instead of LACK."
In a moment I share my formula for  "Unbelievably Easy way to Attract Money".
(No purchase necessary unless you want my personal help)
Why do I focus on money?
Because money is the primary problem for many Light Workers.
How many times a day do you think or worry about your LACK?
How many times do these thoughts turn into words?
That which is spoken out loud becomes a prophecy!
Allow me to share this secret with you…
The Low vibration of LACK cannot abide in the same vessel which is constantly being filled with Holy Spirit Light!
The more you ASK to be filled with Holy Spirit Light, the more you raise your vibrations. When you notice your thoughts turning to LACK, quickly return to asking for your own Higher Self to increase the velocity of Holy Spirit within your vessel.
According to the Goddess of prophetic wisdom, Hathor, it is time for us as Light workers to learn to speak words of prophecy for our good!
What you need to know about your throat chakra: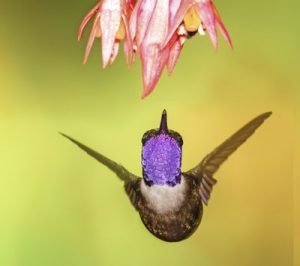 As you speak, your throat chakra expands and energetically fills a large space radiating out from you…with magnetism. If you are speaking of your LACK…you will call more lack to you!
Conversely, as you speak of your good and anoint it with Holy Spirit Light, your energy expands and you call that GOOD to you!
Your voice has the power to activate your creative will power.
Your voice has far more magnetic power when it is connected to the DESIRES of your HEART!
Your voice has a Detrimental power when connected to the FEARS of your heart!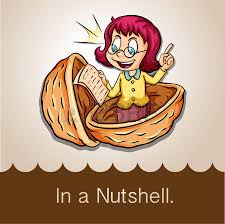 Nutshell of Unbelievably easy way to Attract Money. (No purchase required- here is my formula- you can begin right now!)
#1. Clear your desperation energy
#2. Fill Yourself with More Holy Spirit light
#3. Dedicate, anoint and expand your throat chakra
#4.  Ask your Higher Self to Guide your hearts desires, your words, and your actions.
#5. Prophecy of your GOOD!
#6. Very helpful to call in some of your multi-deminsional selves. 
#7. Be open to ideas and inspirations about money...ask for the ENERGY to follow through.
***
I am so grateful to the Goddess of Prophecy (She of 1000 voices) for revealing this and MUCH more to me.
Note: Hathor says that I have unconsciously been "prophesying my own good" for the past few months.
As I think on it…it seems I am constantly saying…
"I just LOVE it where I now live!"
"Money seems to always be there for me, not even sure where it's coming from…it's just there!"
"Dancing is one of the greatest joys of my life and now I get to do it every day if I like."
"It seems so wonderful that I never feel lonely, it's so precious to be loved."
On and on and on…
The only heart's desire I'm missing is for YOU to email me in the very near future telling me how YOU are prophesying your own good!
Yes…tell me how it's coming true for YOU even MORE than your heart can imagine!
Now…you can use my formula and start this all on your own.
However, if you would like my step-by-step guidance, along with the Goddess Hathor and the Hathor Star Nation… attend this teleclass: Details below.
Q. Rebecca, if this is so simple…why oh why isn't everyone doing it?
A. There are THREE BIG reasons.
#1. People aren't fully aware of the power of Holy Spirit Light.
#2. They don't know how to masterfully call it to themselves.
#3. They don't understand HOW to confidently "prophecy their GOOD".
What else?
For myself, I have found that "Confessing my office" is one of the most empowering things I have ever done!
I felt shy for a long time about confessing, "I am a sexual healing priestess" (gee, what will people think?)
Although it seemed easy for me to 'confess my office' as a channel, teacher, healer…for some reason I held back on the sexual priestess office.
In the upcoming tele class, you will be guided in "confessing the office of your heart's desire" even if you don't understand how it could ever be.
Details of tele seminar: (remember, you can start to use my formula ABOVE right now…I learned it on my own and you can too with dedication)
Here's what you get if you take this teleclass:
Release of desperate energies around your money– this can block your will to remember to speak GOOD words of prophecy.
Dismissal of negative 'feeder energies'- As you learn to radiate Holy Spirit Light more fully, these pests will naturally be repelled. However, you may need some help in the beginning.
Anointing and dedication of your throat chakra- (bring your own oil) Hathor will bless the oil and guide us in Sacred Ceremony. Full instructions about the oil upon registration.
Releasing VOWS that cause unworthiness– one of the biggest stumbling blocks to 'prophesying your good' is that HORRIBLE feeling of unworthiness.
Releasing… Who am I to think I can prophecy? Who am I to deserve the desires of my heart? Who am I to think the desires of MY HEART are more important than helping others?
Exact words to say to PROPHECY your own Good! (topples all negativity)
Remember what Spirit said earlier?
It's ASTONISHING how much easier "helping others" becomes when you come from a place of abundance and joy instead of LACK."
""""""""""""""""""""""""""`
No waiting for a class time…Now a Powerful Audio Program!
One payment of 67
OR
Two Payments of 37 easch (30 days apart)
What does MY heart yearn for?
If I could prophecy GOOD for myself…what would that SOUND like?
How would my life change if I realized the power I already have and ask for even more Holy Spirit Light?
If I asked for guidance from my Higher Self every day…how much easier would my life flow?
If I KNEW that I deserved to have more BLISS in my life…what would THAT be like?
If I knew how to communicate with my multi-deminsional selves…how would THATchange my life?
""""""""""""""""""""""""""""""""""""`
Example of wonderful, fulfilling self-prophecy
Last Monday, I woke up with a sore throat… feeling achy all over. I had planned on getting together some type of class for the next weekend but was not sure of the topic yet.
I knew that my body just needed to rest in order to feel better…so I decided to call in some of my multi-dimensional selves to help me while I rested.
Because I have been focusing on the Hathor teachings about "prophesying your own good"- I decided to put the theory to a test.
First, I called in some of my multi-dimensional selves, dedicated my throat chakra and begin to prophecy. (I also went into the future a few days to look back and prophecy my GOOD for myself)
*
*
*If you decide to take my tele-class this weekend, Hathor and I will teach you the power of merging with your 'other' elves, going slightly into the future to prophecy your good for the right now!
I first formed the words of my self-prophecy asking guidance of my Higher Self. Then along with some of my "other selves" I went into the future just a few days. I saw myself announcing a most wonderful teaching that had the power to change lives for the better forever!
Hathor says that using the additional power of your 'other selves', increases the VELOCITY of your Prophecy- we show you how to do this in class via an 'electron exchange'.
I still did not know what the topic would be yet I TRUSTED and allowed my body to heal.
By Friday morning, I had downloaded the entire process in almost one meditation time.
The class is based upon what had just transpired in my life…speaking forth my own reality by the power of self-prophecy!
Hathor showed me how I had ALREADY been doing this in so many ways.
She also advised me to help Light workers increase financial abundance by using this technique.
The of course…Hathor gave me step-by-step instructions so that You Can Do It Too!
On this page, I GIVE you the formula (no purchase required)
However, if you desire to have my personal help…take the audio course.
*
What would you choose to prophecy for yourself if you allowed your Higher Self to guide you?
How would you be able to change your life if you had this KEY to announce your desired reality?
…and what if you KNEW that NOTHING is of higher importance than the very things your heart YEARNS for?
Your hearts desires/yearnings are EXACTLY what your Higher Self desires to guide you in bringing forth!
Full info http://wp.me/pq2xG-3Io
Love, Rebecca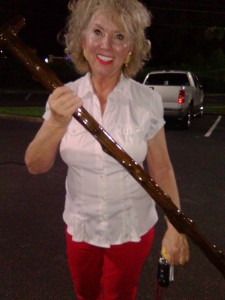 Comments
comments