Kali-Ma… Ultimate Destroyer…or Fierce Protectress?
Recently, The Hindu Goddess Kali-Ma asked me to spend an entire day with her.
Now, many are a bit afraid of Kali's awesome power as the legends about Her are pretty violent!
Kali-Ma assures me that She only is fierce in helping us to remove obstacles that keep us imprisoned.
Kali is often shown with her tongue sticking out…She uses it to lick our wounds to heal.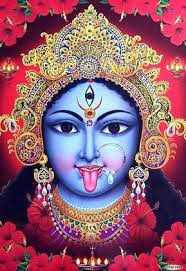 I knew that Kali would not ask unless She had some urgent information for me.
Her personal message to me is something that ALL of us need to hear.
The first thing Kali had me do was write the same sentence over and over…
This sentence is LIKE MAGIC for opening up to receive!
"I AM the High Priestess of mine own order"
(Men, write…I AM the High Priest of mine Own order>)
She would ask me to write it 5 times and then give me a message.
Then, She would ask me to write it a bunch MORE times…It seems the simple act of writing that sentence opened some kind of portal.
One of the "Messages of Power" is this…
From Kali-Ma: Make excuses to NO ONE!
Give NO ONE power of YOUR choice!
Kali continues…
Rebecca, you constantly justify and make excuses that prevent you from doing things YOU want to do!
You constantly deny yourself actions you really WANT to take!
A High priestess recognizes her power over herself…
She recognizes her Sovereignty over self.
No excuses needed!
Update: A few days later, Kali asked me to write the "Magic sentence" over and over again.
Message: Please allow me  to heal your wounds of subservience.
Let me heal your wounds of meekness, feeling helpless, giving up your power.
You are only appearing spineless due to much past wounding.
This wounding causes TERROR at the thought of '"rocking the boat" or bring attention to yourself.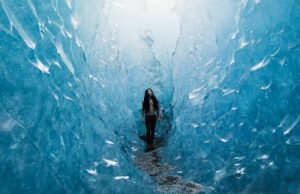 End message.
Kali's messages to me and offering of healing strike a chord deep within…
NOW, I notice when I am putting the choices and judgments of others above my own.
I AM the High priestess of Mine own Order!
I invite you to write the magic sentence for yourself and see what comes forth… write until you start opening the floodgates of receiving!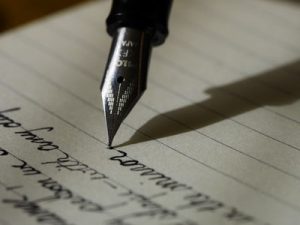 Take Kali-ma's message to heart.
What are YOU denying yourself?
It's not just Kali…Many Light beings are asking for OUR help in order to continue their evolution.
To name a few…
Full List here: http://wp.me/pq2xG-3Gr
Kali-ma: Desires to evolve by healing your present and past life woundings. She desires above all to heal the wound of 'powerlessness'.
*
Lakshmi: She desires to evolve by healing your life of poverty energies.
This involves much….removing barriers that prevent an easy flow of abundance.
*
Durga-mata: Desires to evolve by healing your inability to orgasm.
(This covers LOTS of territory, not being in your body, etc.)
Isis-Goddess Mother: She desires to evolve by healing your mother wounds, also inability
to conceive…both REAL babies and other things in your life that you are ready to 'birth'.
*
Venus: Desires to evolve by healing your anxiety around fully receiving love.
*
The Prophet Isiah: Desires to awaken your prophetic instincts, PLUS give you the
backbone to stand up and speak.
*
Nitika:  One of the Genii of the Twelve Hours in the Nuctemeron, a personified
Virtue who brings wealth. (He has personally brought me cash several times)
He desires to guide you to find your own wealth…beginning with the wealth that
YOU already ARE as a human.
Full List here: http://wp.me/pq2xG-3Gr
*
Kali-Ma encouraged me to announce this as a tele class. (Ha ha, She put herself FIRST on the list!)
Why not allow Kali to heal your undue meekness and let ALL the Light beings do their healing work on you?
Ready to FEEL the Power?
Can you imagine what it is like to help a Light Being evolve…just by letting them HEAL you?
Details here: http://wp.me/pq2xG-3Gr
Big Profits for All: Help a Light Being to Evolve (worldwide via teleclass Presented 2 times)
Saturday, March 10 at 12 noon central
Sunday, March 11 at 3 PM central
Details here: http://wp.me/pq2xG-3Gr
(most photos courtesy of unsplash.com)
PS: A bit more about Kali ma (from archangleoracle.com)
Kali-Ma: "Facing Fear"
"Major spiritual changes are unfolding. This is your chance to soar."
About Kali-Ma: "Kali-Ma is the Hindu goddess of death and rebirth.
She brings old cycles to an end so we can experience transformation.
She is a strong, fierce, fiery and powerful image of the divine feminine.
Many have been intimidated by her, but she is a mother energy and therefore completely loving…
– she is like a fierce mother protecting her child from harm.
She has a dark energy like the night sky, but it consumes fear and leaves only love.
She is the twin flame of the god Shiva and has even been known to slay his ego so that
he can reveal his true loving self."
Comments
comments