Big Profits for All: Help a Light Being to Evolve
Big Profits for All: Help a Light Being to Evolve (worldwide via teleclass Presented 2 times)
Saturday, March 10 at 12 noon eastern
Sunday, March 11 at 3 PM eastern
If you could get a Light Being to do anything for you…what would that be?
What if the secret was as simple as asking them… what can I do for you?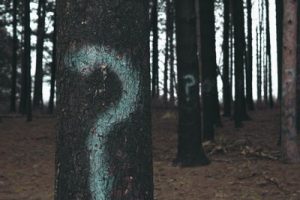 What if you KNEW what they craved?
More importantly what if it was something that  Light Beings could not do without you?
I think my friend Kali-ma (known as the FIERCE Goddess Mother) can answer that best.
Recently, Kali asked me if I would spend a whole day with her.
Some folks are a little afraid of this great Goddess Mother…however, I have had past experience with Kali and I KNOW that She is only fierce in our defense!
She did some private healing work on my present life and past life wounds and gave me THIS revelation.
Kali: Whether you realize it or not…you are constantly "exchanging energy" with energetic beings.
They are in TWO main categories…
#1. Benevolent Baskers (bless and be blessed)
#2. Chaos Feeders (suck off you if they can)
Kali continues…
The 'benevolent baskers' come to BOTH BASK in your energy or to allow you to BASK in their energy.
The Chaos feeders just come to stir up chaos and mischief so they have a constant supply of energetic food.
Make no mistake…BOTH energies are getting something from you!
There is always an EXCHANGE going on!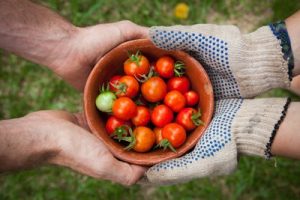 When you are in a positive place…the 'benevolent baskers' gain benefit from your energetic field.
When you are NOT in a positive place, the 'chaos feeders' also gain benefit from your energetic field.
Kali leaned in closer to whisper softly to me…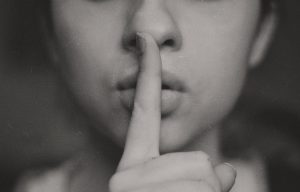 Rebecca, here is a secret not many know about. "The benevolent beings are seeking help from us for their own evolutionary process."
"What" I gasped…I thought benevolent Beings of Light were already so evolved they couldn't possibly want more!…and how could WE lesser evolved be of help to them.?"
Kali explained…" ALL beings are seeking to evolve…even Prime Creator evolves as we evolve."
Kali continues…"Deity figures, archetypes, angelic beings and other species are all seeking to evolve.
Even the chaos energies are seeking to evolve but they mistake 'more power' for evolution."
Rebecca: "Now my curiosity is tweaked!
Give me some specific ways advanced Light Beings desire US to help them evolve."
Kali-ma: Look at me…very few know that I seek to evolve by bringing healing to your wounds suffered in all lifetimes.
I am known as the fierce, scary archetype…yet I seek to evolve by doing the opposite of what I am known for.
Here's something important for you to realize.
When humans beg and grovel to beings of light…their pleadings become draining… like the energy of 'feeder' entities.
For example….say you need prosperity and you beg and plead to the Goddess Lakshmi (Goddess of prosperity).
If you come to Lakshmi  NOT as a "sovereign being" but feeling like you're a 'lowly human'.
How can Lakshmi possibly help you when you can't even look her in the eye as an equal, sovereign being?
?
These type of interactions are NOT uplifting.
This draining energy creates a barricade which PREVENTS Her from blessing you in the way She desires to bless you!"
The rest of my 'day with Kali-ma' was spent receiving more personal messages. (some I will share with you soon. )
Later…I was drifting off to sleep,  a whole PARADE of Divine Beings presented themselves to me… one by one.
Each Light Being expressed a desire to evolve by interacting with humans in a specific manner.
In my upcoming teleclass series. Big Profits for All: Help a Light Being to Evolve,
I will show you how to have a MUTUALLY beneficial relationship with each of these Beings of Light.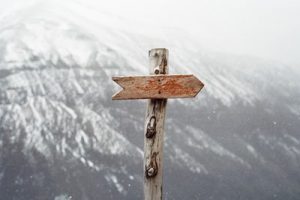 Step one: I show you the easy way to recognize and DISMISS the chaos/feeder energies of negativity.
(also, how to NEVER become a drain to yourself or Light being)
Step two: Connect you intimately with each Divine Being and transmit HOW they desire to evolve.
All you have to do to be ACTIVATED is sit back, relax and listen. I will give further instructions on how you can take this to the ultimate!
Here is a list of the Light Beings who came to me. They are ready to connect, bless, evolve.
BOTH  you and they, profit from this in a mighty way.
Kali-ma: Desires to evolve by healing your present and past life woundings.
(This will be different for each of you)
*
Lakshmi: She desires to evolve by healing your life of poverty energies.
This involves much….removing barriers that prevent an easy flow of abundance.
*
Durga-mata: Desires to evolve by healing your inability to orgasm.
(This covers LOTS of territory, not being in your body, etc.)
Isis-Goddess Mother: She desires to evolve by healing your mother wounds, also inability
to conceive…both REAL babies and other things in your life that you are ready to 'birth'.
*
Venus: Desires to evolve by healing your anxiety around fully receiving love.
*
The Prophet Isiah: Desires to awaken your prophetic instincts, PLUS give you the
backbone to stand up and speak.
*
Nitika:  One of the Genii of the Twelve Hours in the Nuctemeron, a personified
Virtue who brings wealth. (He has personally brought me cash several times)
He desires to guide you to find your own wealth…beginning with the wealth that
YOU already ARE as a human.
*
Sanat Kumara: He desires evolve by helping you heal your fear of embracing
your power.
*
The Goddess Hathor: Desires to evolve by healing your inability to speak prophecy
over your life…then to move forward towards it.
*
Saint Teresa of the Little Flower: Desires to evolve by helping you overcome excessive
meekness, shyness. She will heal your inability to stand up for yourself.
*
Raphael: Desires to evolve by awakening and strengthening your own healing
abilities.
*
Lord Ganesh:  Desires to evolve by helping you heal your inability to stand strong and ask for what you want. Heal's indecision.
When you're willing to help a Light Being evolve…this activates the 'law of reciprocity' and they cannot help but bless and assist you with YOUR needs.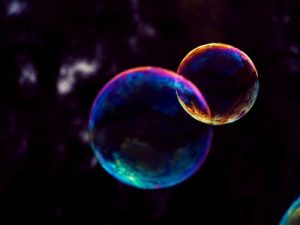 Q. I feel a little WEIRD about the phrase "profits for all"…isn't that taking advantage of these Beings of Light?
A. Ha, ha…you are giving them a gift they cannot get anywhere else! Union with a human "on purpose" where the human is willing to help a Light Being evolve!
Yes,  a human is willing to receive blessings as a PARTNER instead of the usual begging, whining, pleading and general 'asking for favors'… this is indeed a PROFIT for ALL!
Q. What will the teleclass do for me?
A. This teleclass will teach you how to unite with these "benevolent baskers" in order to heal yourself and to help BOTH of you to evolve…win-win you BOTH profit from the union.
Q. What is another advantage of doing this?
A. When you activate the 'exchange' CONSCIOUSLY by your FREE will…it's much more powerful.
Q. Any other benefits?
YES! Not only do you get the blessings each being is already known for…you get the healings they are offering which makes it easy for you to RECEIVE those blessings!
IE: I did not know that Kali-ma was desiring to be a healer…
(She is known for being a destroyer) As I allowed her to spend a day with me, many healings occurred. Many things I had been feeling confused about became crystal clear. I was no longer in any doubts about following my heart.
Can you imagine what I would have missed out on by following the logical mind?
Q. What if NONE of the class times fit into my schedule?
A.Register anyway and get BOTH audio replays. The power remains in ALL my audio recordings as long as time exists.
Q. Why is the fee so low for such unique information?
A. It is my desire to bring this opportunity to as many as possible.
Q. Why not just do the class free then?
A. Through MUCH experience, I have found that if no energy is exchanged…often there is no benefit.
 As you have been reading…can you already tell WHICH of these Light beings YOU are most suited to help evolve?
When: (About 2 hours) TWO opportunities to take this teleclass.
Saturday March 10 at 12 noon eastern
Sunday March 11 at 3 PM eastern
Tuition: $67 (includes live class & audios of BOTH times I teach this)
Upgrade: $110* (include the above PLUS personal attention.) *NO MORE upgrades available.
Sorry, capacity reached.(I dis- abled the pay link-please set the intent to get what you need from the class itself)
Click for $110 Personal Attention Upgrade
Upgrade description: I will 'tune in' to the right "light being" to help you. Stay after class…tell me in one sentence what you need help with.
I will channel the information for you. They will tell me how YOU specifically can help them to evolve. In return, they will help you…this activates the 'law of reciprocity'.
Note: If you want the upgrade but you cannot attend any of the live classes. Register anyway and I will do you surrogately. (only 20 spots)You will have to send me the sentence that describes what you need help with. childsuzy@yahoo.com
*Full details upon registration.
Comments
comments