Your Sacred Sexual Energy = The Fuel For Your Life & Desires
Do you want to know a secret?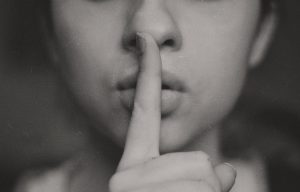 There are so many people who struggle with sexual and life dissatisfaction, scarcity with love and money, unhealed trauma and unfulfilled potential.
However, THERE IS HOPE!  Each of us ALREADY has an innate storehouse of limitless power to call upon, to create all we desire and more.  Yet, for most of us that secret is just that – a mystery.  And it's BEYOND TIME to change that!
That's why I'm so excited to share this with you! 
My friend and colleague, Sophia Leva-Marie, is breaking the silence.   Sophia took her building blocks of body wisdom, beauty, divinity, luxury & sacred sexuality and went on a personal quest.  In her findings, she's teamed up with an impressive panel of 30 doctors, healers, educators, mentors, coaches, transformational leaders and sexperts (ME included ) in the fields of sex, manifestation, money, somatics (and so much more) to give you the spiritual down-low – Pleasure Principles: Sacred G Spot Secrets to Igniting YOUR Magic, Money, Sex & Business!
Trumpet please:  Sexual energy is sacred.
And it holds within it ALL of the power you could EVER need to have a life you've only dreamed of!
In this ground-shattering, life-altering, complimentary series, you will have an all access pass to:
* How sexuality and spirituality are the exact same energies
* How to heal trauma in the body and the collective consciousness
* How to channel your sexual energy to clarify your desires and then manifest them like a rockstar
* How to tap into your orgasmic potential whether you have a partner or not
* How to take responsibility for your pleasure
* How to have the G Spot awakening that will CHANGE YOUR LIFE
AND that's just the beginning!
JOIN THE PLEASURE PRINCIPLES INTERNATIONAL SUMMIT HERE  
I know that my own sexual healing and awakening catapulted my relationships, business and purpose out of the stratosphere.  When I chose pleasure, life chose me!  And I want you to have that very same ENLIVENING experience!
Give Yourself The Gift of The Life You REALLY Desire!
SIGN UP HERE FOR THE PLEASURE PRINCIPLES INTERNATIONAL SUMMIT HERE 
We are coming upon a golden age of miracles.  And we need ALL of YOU!  All of your power!  All of your beauty!  All of your grace!  All of your love!  All of your talents!  All of your wisdom!  And, yes, all of your sexual energy!
What would it be worth to you to have the life you desire? 
It's time to incinerate the blinders and the blocks holding you back from having the love, magic, purpose and money that are YOUR BIRTHRIGHT!
This isn't just a telesummit.  IT IS A MOVEMENT!  Make sure you don't miss the opportunity to claim ALL of YOU!  I'll be right there with you!
Yours in erotic expansion,
Rebecca Marina Messenger
**************************************************************************************************************************************
P.S.  It is no longer time to hide, to live a half-life, to be okay with status quo. 
YOU are being called to MORE! 
YOU are being called to BE ALL of YOU! 
YOU are being called to have it ALL!
YOU are being called as an example to show others how it is done!
ARE YOU GOING TO ANSWER THE CALL?
ANSWER YOUR PERSONAL INVITATION HERE 
I'm answering mine!  And, I'll see you there!
PSS: I am honored to be on of the speakers in this sacred lineup.
Comments
comments