Prophesy Healing and Abundance for Gaia (which includes you!)
Join me for a special Valentines day LIBERATION Sound Healing session.
(Transmitted via FREE teleseminar, Free webcall and live video)
Let us chant together for the healing and abundance for Gaia and ALL her citizens.
You HAVE NOT been using the power of your voice in a manner that it was created for!
Learn how to prophesy all GOOD! Change your life right now! Change the state of Gaia for the better!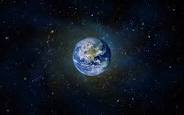 Sacred chants of Ancient Arabic, Hindu culture, Buddhist Tradition as well as plain ole English will be explained before we begin the use of them. You can use these chants to eliminate negative energies from your life and to bring an outpouring of abundance.
Remember…WE ARE GAIA!
This was presented by Tele seminar and Live YouTube video.
Comments
comments