Don't let Your Sacrifices be in Vain…
Think about your life…has it been one of sacrifice?
Or perhaps just an occasional bump in the road?
Often our sacrifices can lead to our greatest work if we allow this to happen.
How?
By refusing to become STUCK in the sacrifice…or STUCK in the Victim-hood of it.
How can you tell if you are stuck in being a victim?
A. You constantly speak of it.
B. You run it over and over in your mind.
C. You blame other things in your life on whatever the sacrifice was.
D. You commiserate with others who have had similar experiences and 'one-up' the other stories.
IE: Oh yeah…well your story can't compare to mine…let me tell you what happened to ME!
E. You cannot see the blessing or the gift in your experience, so you remain the victim forever.
I know that you… most beloved do not wish to stay stuck in your sacrifice.
You are NOW very qualified to help others with same type issues…but ONLY if you have healed your own.
Otherwise, you just pour fuel on the fire of blame and victim hood and discontent!
Solution:
Make a list of your sacrifices.
Ask Holy Spirit to show you the gift within each one.
Tap on acupressure points.
Even though I have had all the sacrifices, I love and accept myself. I now ask for guidance on letting this go.
Only then can you be of service to others.
Here is a powerful prayer to help.
From my Divine right of summoning…I summon my Higher Self. Fill me with Holy Spirit Light and release me from this victim-ness.
Holy Spirit Light SHOW me the gift in this sacrifice. I lift this sacrifice up to the Light to be blessed and cleansed.
May this sacrifice now be part of my greatest work in serving self first and others as guided by my Holy Spirit within.
It is done.
Al Hagg! (Pronouced AL HACK) A powerful phrase that means "The Truth" 
Please pass this along as you feel guided.
Love, Rebecca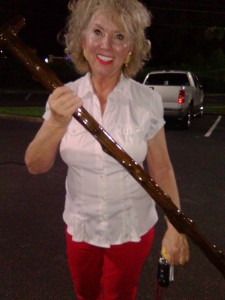 Tune in to your own Holy Spirit within and ask if you could be blessed by supporting this ministry.
Click here to consider a contribution.
Comments
comments