Why MY 4 week Weight Loss Course is Better…
Jump out of bed like a jack rabbitt…
I woke up way before the clock said I needed too…lying there feeling so great!
Why?
Because I have been doing my own "Metabolism Boosting" techniques as part of "testing" for my 4 week weight loss program.
So…I DID Jump up like a jack rabbitt!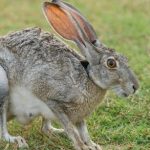 I felt so good that I started dancing to a song in my head… "Shake that Thang like a salt shaker…shake that thang"…only I changed the words to: Jump out of bed like a Jack rabbitt, shake that thang! If you have never woke up feeling so good that you start  dancing…you NEED to take my cousre…just for the jack rabbitt thang!
So…of course, I had to go put the song on and dance!
 I'm 64 and I FEEL like 25!

You may be wondering…but does the program work?
YES!
I let myself go over my setpoint during the holidays (about 6 pounds) By the second week of doing my own invention (this course) I was a little bit UNDER my setpoint.
Within five days (if you do wnat I recommend) Not only will you be full of  jackrabbitt energy… you will hardly be able to finsih what is on your plate.
Now, here is whay my program is better than most!
Most programs are directed by healthy young folks who have NEVER even been fat!
Honey, I was fat for over 20 years…
I KNOW what it is like to struggle with heaviness that is out of control…and I know how to get it under YOUR control, even if you have never felt in control of anything before.
Instead of trying to sell you on why you need my course…
why not just TELL you SOME of what you will get. …then YOU decide.
(I am limiting this to 20 so that I can give you MORE personal attention)
Here is a summary of what you get with my course…check all those that apply to you.
You get me!
You get my psychic KNOWING.
You get my connection to Azuron to help shift your Light patterns around being fat.
You get the best advice from my Pleiadian friends who see the anatomy of the human body from the inside out.
You get a private 30 minute consult with ME about any conflicts/issues/discouragements that arise for you. (Can be before, during or after the course)
You get bi-weekly encouragement from me.
You get to clear that BIG hidden sabotaging GATEKEEPER so that you can finally get to the size you desire.
You get to find out why you are heavy in the first place…and SOLVE that!
(I could never lose weight because I did not know that my failing marriage was a 'big fat albatross' that prevented me from losing losing…even though I spent all kinds of money on programs, gyms…even personal trainers.)
AZuron, a 10Th deminsional Light being who is an EXPERT at shifting Light patterns will give a segment EVERY week to shift the Light patterns of the "Energy of Obesity" (this has bever been done before in any program on earth)
You get to finally become CLEAR on why you desire to be slimmer. Getting a CLEAR vision of yuorself slimmer activates the part of your brain that 'makes wishes come true'.
You get my easy 5 minute morning routine that gets you feeling like a million…even before your coffee (or tea) finishes brewing.
Jump out of bed like a jack rabbit! (shake that thang!)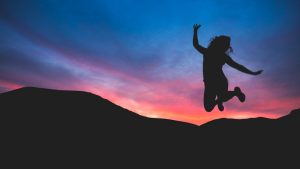 You get the benefit of group support. (like minds with the similar  issues)
You get to discover the magic bullet that increases your metabolism like nothing you have ever done before. Melts fat with no deprivation.
You get to discover how to use the 'magic phrase' that seals the deal on any promise you make to yourself.
You get to release self-loathing.
You get to discover the secret to self- love.(You KNOW you need this…yet has anyone ever TOLD you step-by-step how to get it?)…Worth the price of the sourse even if you are skinny!
You get to discover how to use the power of sexuality to make you feel desirable.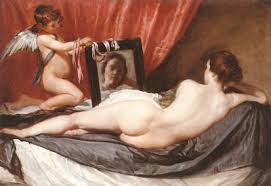 You get to discover how to activate the electrons in your body to accelerate. This fills you with enthusiasm that has you eager to move forward with anything you desire!
You get to discover how to eat according to how YOU FEEL. (This is one reason NO PLAN works for everyone.)
You get to discover what supplements will heal your UPPER GI stomach lining. (Food reaches UPPER gut first! Age diminishes upper gut functionality)
You get to release your cravings for white sugar and similar products.
You get to know what types of supplements will "add to" your feelings of satisfaction and increased energy.
You get to find out the surprising supplement that increases nitrous oxide (for better blood flow) BETTER than l-arginine.
(I thought I knew every supplement that increased healthy blood flow- never heard of this one until a prestigious Indian Dr revealed it to me.) PS: This is WONDERFUL for sexual issues.
NOTE: The key to having more energy is having healthy blood flow. Having more energy burns fat…simple math.
You get to discover HOW to make your scale your SERVANT instead of your enemy.
You get my sure-fire technique for lowering your weight set- point in healthy increments.
You get to partake in my PRIMO Gland activating exercise which contributes to accelerated healthy metabolism.
You get to share my 'magic bedtime satisfaction pudding' that keeps you nourished all night so that you never  wake up starving.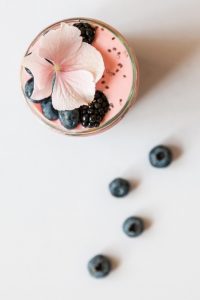 You get to learn techniques that you can use in EVERY area of your life (especially abundance)
You get to cherish what the power of your own Holy Spirit within can do for you.
You get to discover the animating power within your body's electrons.
…and you if ask me what I feel is the MOST urgent thing you will get from my program, I must say…
It's releasing all self-loathing and finally understanding the true meaning of self-love, self-respect and self-forgiveness.
Most Precious…when you finally 'get it' that you are a powerful being in your own right…you can do whatever you desire, whether it is getting slim and healthy or attracting more love, or even more abundance into your life.
Please review all that you feel apply to you.
NOTE:
Only IF this resonates with you…begin the self-love process by getting yourself one of the 20 spots.
PS: There are some deeper insights about food, glycemic index vs glycemic load, insulin resistance and more that I will share in class.
However, I find that the EMOTIONAL aspects around weight are far more crucial than just "what to eat".
After all. it was ONLY after I recognized WHY I was fat…that I was able to become slim and STAY slim for 8 years and counting.
Once you take care of the HEAVY emotional baggage…anything you try will work.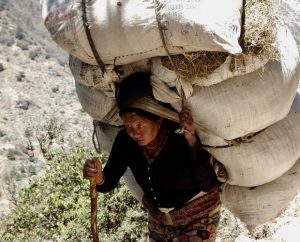 I am keeping my course small so that I can give you LOTS of personal attention.
Only 20 spots open.

Let ME Finance this for you

Love,
Rebecca
PS: If Huger is your problem…pay attention
I KNOW my program works and I KNOW you are never going to feel hungry.
After 5 days on my program…you may NOT even be able to eat HALF of what you put on your plate.
Guarantee…if you follow my guidance and allow me to HELP you if you get stuck…you WILL lose weight.
If you don't, I will give you a choice of a refund or to work with me more privately.
PSS:
Almost forgot…
Dates of course:
You will have 2 chances each week to attend live by teleseminar. (you can also catch up by audio)
My system has FREE calling so it doesn't matter where you live in the world.
Please put these dates on your calander now: (from 90 minutes to 2 hours)
Week ONE:
Sat. Jan 20 at 12 noon Eastern, 11 Central, 9 Pacific
Sun Jan 21 at  5 Pm Eastern, 4 PM Central, 2PM Pacific
Week TWO:
Sat Jan 27 at 12 noon Eastern, 11 Central, 9 Pacific
Sun Jan 28 at  5 Pm Eastern, 4 PM Central, 2PM Pacific
We skip a week due to the LIVE Azuron, hands on training.Feb 3, 4
This is a good time to take advantage of the FREE 30 minute priate checkup to see how you are doing. (You can use this any time…Before, during, after the program.)
Week THREE:
Sat Feb 10 at 12 noon Eastern, 11 Central, 9 Pacific
Sun Feb 11 at  5 Pm Eastern, 4 PM Central, 2PM Pacific
Week FOUR:
Sat Feb 17 at 12 noon Eastern, 11 Central, 9 Pacific
Sun Feb 18 at  5 Pm Eastern, 4 PM Central, 2PM Pacific
Comments
comments