The Strangest First Date I Ever Had
The Strangest First Date I Ever Had
I tell you this true account from my personal life as a testimony of how Spirit can begin to flow in the most unlikely of circumstances.
And it wasn't an in person date…it was a first phone call date.
(all names are changed to protect confidentiality)
This gentleman  (Terry)contacted me from a dating website. I was very suspicious because he said he was living here but born and raised in another country.
He said he was an "equine surgeon" (horse doctor)
I agreed to speak with him by phone.  Within 5 minutes, we had "Heart-connected" on a deep soul level. (Not romantically…but hold your horses)

He began to tell me about his wife who had passed away and then his daughter who had died from an overdose leaving a young child.
Boom!
Spirit took over…it was so natural and so very needed that I did not even TRY to stop it!
This casual encounter turned into a full-fledged reading and medium session.
The daughter Betty, came in to help her dad forgive himself for not being there when she passed away. Betty showed me that she had felt a big hole in her heart that was like a vortex of despair.
She has felt a sense of abandonment that went back to past lifetimes. Betty assured her father that she did not take the overdose on purpose but… that she had already given up on life.
Betty further shows me that she and her mother had been mortal enemies in a past life together…they had incarnated together in this one to try and make amends.
Sadly, they still did not get along well…however, Betty assured me that this lifetime was actually better than the previous one.
In the previous life, her mother had murdered her… which cellular memory contributed the "black hole in the heart"! (Betty and her mother were both males in the previous life)
Betty also told me that she felt concern for the child she left behind and did not like choice of spouse the husband was choosing to raise her child. (We could just go on and on with all Betty said- yet, I am trying to keep this short)
The whole time this transmission was coming forth, the father was sobbing! He had felt so guilty because he was out of the country when Betty took the overdose. She assured him that he could not have stopped it!
Betty wanted her father to know that she had been healed since her death and was now working in spirit form to help STOP this despair from destroying other lives.
The father was overjoyed to know this.
He said he found it curious that lately handicapped children had been brought to his stables and he was helping them in a rehabilitation program. He said…I put those kids on a horse and they feel like super heroes!  It doesn't matter the handicap, downs syndrome, failed limbs, the horse makes them feel ten feet tall!
The session ended with Betty asking me to give one more message to her father.
"Tell dad that I am really THERE with him…right now. Ask him if he will open his arms and embrace me…I want to put my head on his shoulder and let him feel my love and tenderness".

The father was overjoyed to do this. I was silent as I listened to his tearful words of love to his daughter. "Oh, Betty, I miss you so, I love you, I miss you, I miss you, I love you!"
I felt it was time to end the reading.
The father, Terry, said he was covered in goosebumps and he KNOWS Betty was there. Terry said he also feels her around the stables and now he knows that it is her 'spirit work' that is bringing in all the handicapped children.
I don't know… or even care if this connection turns into anything romantic for us…I believe this happened for a healing that his heart was asking for.
This story is meant to encourage you…when you feel the spirit within flowing easily and asking you to do something…PLEASE follow your inner guidance and just do it!
Not once did I feel any hesitancy about turning what was supposed to be a romantic inquiry into a spiritual healing. (I don't know WHY I never doubt spirit, it must be some grace I came in with)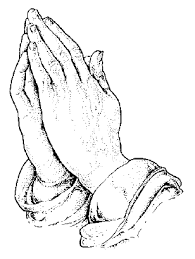 My prayer is this…
"Please God, help me to give some of my courage to to others so that they may do the Divine Work their hearts yearn for."
How many courses have you taken to learn a spiritual skill and never used it?
If my legacy was known for two things I would ask for this.
That I taught many to develop into spiritual masters.
That I somehow helped them have courage to use their gifts without fear.
As a Christmas gift to you, I will present an audio class (or live teleclass) to help you have the courage to use what you already have within you. (Stay tuned to my newsletter for details on that.)
Love,
Rebecca
PS: This first date/spiritual event happened just hours ago!
PSS: My Private Sessions are part of the "Better than Black Friday special" and you can get them at a savings. They are limited by QUANTITY.
There are TWO Kinds of Private Sessions in this offering.
#1. Private 50 Session with me. Can be psychic reading, mediumship, trauma relief…anything spirit says YOU NEED.
#2. Private 20 Minute sessions with Azuron 10th Dimensional healer. Azuron directs me to take you to another dimension for healing: including psychic surgery, shifting of aberrant light pattern…it is truly OUT OF THIS WORLD!
Private sessions with Rebecca LIMIT TEN (20%off with coupon)
Description. 50 minute session where I place all my time, psychic abilities and extensive training on resolving your issues.
*If you don't need it now, 

get the savings and BANK the sessions.
One session 150 (use coupon friday20 for 20% off)
Be sure and press APPLY after putting the code in the box.
Three session package reg 399 (Best deal) (20%off with coupon friday20)
Be sure and press APPLY after putting the code in the box.
""""""""""""""""""""""""""""""""""""""""""`
Azuron private sessions LIMIT TEN (only 7 left) (10 %off with Coupon)
Azuron is so protective of my Life Force Energy that he  would only allow me to put a 10% discount on his sessions.
*If you don't need it now, 

get the savings and BANK the sessions.
Description: Azuron, 10Th dimensional healer directs me to take you into a higher dimension for healing of your light patterns. You immediately go into trance, slip into your light body.
Azuron is very clear! He can only shift the light patterns that are READY to be shifted.
Some patterns are still doing soul service or what you would consider 'karmic duty'.
I suggest you consider getting one of the packages to peel away the layers.
*
A session with Azuron is only 20 minutes long. He says that is the time the human body can accommodate.
There is almost no talking. We cannot tell him what we want him to do. 
(use coupon friday10, press APPLY and save 10%)
(use coupon friday10, press APPLY and save 10%)
(use coupon friday10, press APPLY and save 10%)
*
*
PSSS: If  you think a Christmas Gift to help you have COURAGE to use your gifts is a good idea- hit REPLY and tell me your story.
END.
Comments
comments