My Brutally Honest "Personal Stuff" from 2017.
My Brutally Honest "Personal Stuff" from 2017.
In case you LIKE to know personal stuff about me… here is a nutshell of my year.
Some may not be flattering to me. However, you know that I share my humanity with no shame.
(I'm gonna divide it into topics so you can pick what you like n skip the rest.)
#1. What ever happened to Jose?
I mentioned Jose A LOT last year because…I felt he was my Divine Counterpart.
Actually, he was for a while. You see, I made the mistake of planning for that to be 'forever'. When we tried living together, it didn't last a week!
Not because of any FAULT of either of us. I simply discovered that I'm NOT ready to be around someone ALL THE TIME!
So, we scaled it down a few notches. I moved away but he drives over every now and then and we dance and have a lovely time together.
About two days is the most I can stand to have someone in my space. (Maybe, one day that will change but not likely in a one bedroom condo)
#2. I AM in a committed relationship ONLY with my own Divine Beloved within. My internal Holy Spirit self.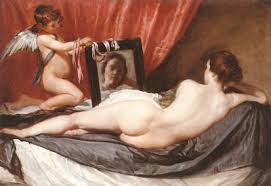 More and more I realize the Divinity of our humanity. We have allowed mind control and religious influence to steal away the Holy Spirit power we have access to. I plan on teaching a LOT about 'reclaiming your Divinity' in 2018.
In the words of Judy Sion, "We have become PACKHORSES for other people's beliefs."
#3. The Big Move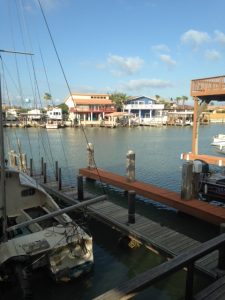 At the beginning of 2017, I was living 80 miles away from the Gulf of Mexico. I found myself driving down to be near the water often. I just COULD NOT stay away, so I decided to move there.
It seemed the Universe was delighted with my decision and I found the perfect little one bedroom on the channel. It is very small, not fancy, yet, sweet and perfect for me.
Every time I have to leave to go somewhere, I kiss her goodbye and greet her joyfully upon my return. Everything has consciousness!
Your life will become much richer as you acknowledge that fact. You will both give and receive honor to the whole of Gaia!
#4. Meeting Azuron
One of the highlights of 2017 was meeting the Arcturian physician Healer, Azuron. He was a medical officer aboard an Arcturian spacecraft.
Azuron ascended to the 10th dimension after being killed in a skirmish between nefarious space travelers intending harm to our earth.
Curiously, Azuron found his desire to be a healer grew even stronger in the ascended state.  He would visit his former patients at night to check on them.  Because in the tenth dimension, he is only geometric patterns of light, Azuron learned to manipulate patterns of light by his will to heal.
His specialty is reading light patterns and KNOWING which patterns are 'ready to be shifted'. When we work together, clients go right into a beautiful trance state…out of this dimension. 
Azuron asked if I would work with him for humanity…to be his arms, hands, and voice. It is the most delicious work I have done. (AFTER I adjusted my body to the powerful energy shifts required to merge with a tenth dimensional being)
#4. Re-uniting with The great Mother Goddess-Isis.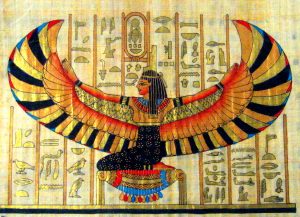 This most precious Mother Divine figure has always been a great catalyst for change in my life. She is speaking with me much on the importance of 'self-love' and recognizing the Priest/Priestess that we all are (or have the capacity to be)
I look forward to sharing many teachings from her on reclaiming your power in 2018.
#5. My family: In 2017, a year of change and new beginnings.
My baby daughter (26) finally let go of a toxic relationship that had kept her in bondage for 4 years. Please send her light…
My baby son (23) is getting ready to embrace life more fully.
My oldest son (44 ) finally left a very toxic 20 year relationship, has met a precious spiritual woman and is finally being loved for the man he is. He told me…"Gee mom, talking with her is like talking with you, she's into all that spiritual woo- woo stuff too!"
My oldest Daughter (42) is in her 4th year of loving relationship.
The middle daughter (38) is in her 3rd year of a very happy marriage.
#6. The Best for last…READY?
My former husband of 24 years is in love with his childhood sweetheart! The reconnected on Facebook a year ago and have been building a loving relationship ever since.
My former husband, Henry is also one of my best friends in the world. Any brief bitterness we had was dissolved within months of our divorce. I love him more than any man I know (NOT as a lover, silly, as a precious friend)
#7. PS: Happiness
I am the happiest I have ever been in my entire life.
I live where I feel inspired and peaceful.
I have remained slim (in my 8th year- from size 18 to size 8)
I have everything I need and find happiness in the simple things.
My heart is happy whether I have a romantic love or not.
I get to dance 2 to 3 times a week. (here, they have free live music every day )
How does it get any better than this?
We shall see!
Those are the highlights. Wanna take a peek at what I have planned for January 2018?
2018 promises to be a year of re-connecting to your Internal Divine Power in ways to help you soar over all your obstacles.
Ready for the happiest year of your life?
And I am JUST the right priestess to help you.
Love, Rebecca
PS: You can save real big on EVERYTHING I do in 2018 if you act quick before the offer ends.
PSS: My little rescue pup is doing great! He is all fixed up, got all his shots and very happy!
Comments
comments