2018 Teleclass, Private session, certification package
Can't see pictures? 9http://wp.me/pq2xG-3D9
Right now…I am the Happiest I have ever been in all my life!
It is from this place of Bliss that I am  bringing in the BLESSINGS as Never before in 2018.
If you NEVER want to miss a thing  in 2018…this is for you!
My  2018 package is even more valuable than ever before!
(Only ten packages allowed at this low price)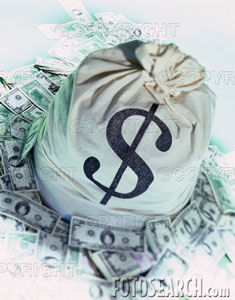 Be assured that you NEVER miss an important topic! (Even if you forget… You're automatically registered in EVERY teleclass I teach. If you have to miss for any reason…you STILL get the audio.
Every class of 2018 for one low fee!
What could I create for my most loyal readers that would save them the most?
I could offer them a year-long pass to every teleclass of 2018. (you would spend at least 2600 to take every class) I will offer this for only $497.
Then I thought…"How can I make that savings even sweeter?"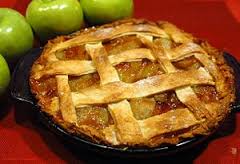 Here is what you will have access to by getting this package at this low price.
One 50 minute session

with me.   (150 value, use it any time during the year)

Five- ten minute "help me

, it's an emergency sessions"( 200 value,You would be surprised how healing just hearing a calm voice loving you and supporting you can be when you are in a panic) details of how to 'collect' in confirmation email after purchase.

One 20 Minute Azuron 10th dimensional

Light pattern healing session (117 value, use it any time during the year)
In addition to every regular teleclass. This year, I am including even CERTIFICATION

teleclasses.

Even Every 2 week, 3 week and 4 week course.
50 % off ANY live event (excludes VIP days) IE. If an event is 1000, you get in for only 500.
If a live event is live-streamed, and you want to attend by live-stream, you get 50% off that too!
(Only ten packages allowed at this low price-over 3000 value for 497)
"""""""""""""""""""""""""
Teleclass #1: Jan 6 & 7  " Ganesha Obstacle clearing and Lakshmi Money blessing for 2018 ".
Ganesha and Lakshmi BOTH have sanctioned and anointed this blessing…not to be missed! Yes, they BOTH came to me in my meditation and gave me clear instructions on how YOU CAN get the MOST from this blessing and clearing.
(Complete info coming on this soon)
""""""""""""""""""""""""""`
Teleclass #2: Starts Jan 11.  (Four week course) 
Out of this World, NEVER Hungry,Weight Healing
 (works for self loathing too) Starts Jan. 11.
*When you read about this you will be so happy that you are ahead of the game! Ten years ago I weighed 200 pounds…I had carried that weight for 20 years.
Now, I have even MORE insight about losing it, keeping it off and loving myself even when a little bit creeps back in. This is a special miracle because we all know that getting slimmer in our older age can be more difficult due to ingrained patterns PLUS health issues.
I am NOW a permanent size 8…compared to size 18, that is SWEET!
BOTH my Pleiadian friends and my Arturian friend Azuron will be working on crucial ' metabolism energy adjustments' for you.
(Complete info coming on this soon)
""""""""""""""""""""""""""`
Teleclass #3: Starts Jan. 13. 14. Aruron "Attract money" class
Azuron is ready to help you SHIFT Your Light patterns to Attract Money! I have been asking My tenth dimensional friend, Azuron to scan the Light patterns of humanity and tell me how we can shift OURS around money issues.
It is my hearts desire to help Light Workers to STOP living with the CURSE of ANY Poverty energies. It will surprise you when I reveal what Azuron has found out! (very fixable, if you KNOW what to do!)
  (yes, I will have more than one teleclass  going on, but on separate days)
Yes, we will have an Arcturian Azuron Light Pattern shifting teleclass around ALL your abundance
issues.(and yes…we will ALL be going into another dimension to do this for you)
(Complete info coming on this soon)
You will have gotten your money's worth even BEFORE the 1st  month is up!
Hold on…it's going to be a very exciting year!
Love, Rebecca
How does it get any better than this?
It's like coming to all my classes…almost for free!
Rebecca, I want this but I REALLY NEED a payment plan.
OK… Two payments at 257 each. (3o days apart)
Comments
comments