Silvia Browne: Why I mis-predicted my own "Death date"
My friend Silvia Browne (whom I never met when she was on "this side") has been prompting me to give out some healing messages…
I think you will relate to this one as she explains about her own 'earlier than predicted' death.
Please pass along to others AFTER you have watched if this resonates with your soul.
Watch here: http://wp.me/pq2xG-3yN
Love, Rebecca
PS: Enjoy my Gifts to you… (Click the photo below)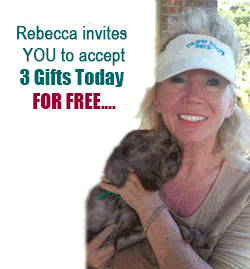 PSS: Have you registerd for the free online summit yet?
It is REALLY, REALLY good.
It doesn't cost any money to attend this virtual event.
Each speaker is giving some incredible guidance (and awesome gifts)
I am the speaker on the 9th. However, you only have 48 hours to watch my presentation. (and get my extra special gift)
https://www.liveyourpurposeevent.com/rebeccam
Comments
comments