Doreen Virtue Renounces Mediumship and Tarot: TWO Big Lessons for you.
Doreen Virtue was one of my first mentors…years ago , I read her book, 'The Light Workers Way"and it encouraged me so greatly!
I still have that book to this day… 
Recently, Doreen recently had a very touching experience with Jesus and has felt guided to follow a more traditional Christian path.
When I first saw the video of her experience and her saying that she could no longer support Tarot cards or mediumship...I felt hurt.
Not so much for myself…I could feel the hurt of all the people who have taken her classes and even become certified in her teachings.
There are two big lessons here:
#1. Don't let any guru or spiritual teacher be your main source of spiritual guidance.
They will surely tumble if you try and put them on a pedestal!
Always go to your own source, your own heart and inner promptings.
#2. Please DON"T get into judgement of Doreen because she is following what is true for her!
It is NOT up to us to judge what is the right path for anyone. Well, we can choose our own path. Remember when you were finding your own way? Did you feel judgement from others? (perhaps you still do)
When we get to the 'Other side' we will not be asked…"Whom did you follow?" But instead…"How did you love?" Brothers and sisters…let us love!
I made you a more in-depth video about this plus my own experience with Jesus.
Watch it here: http://wp.me/pq2xG-3xo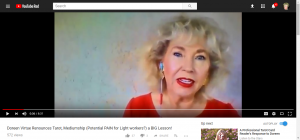 Let us love,
Rebecca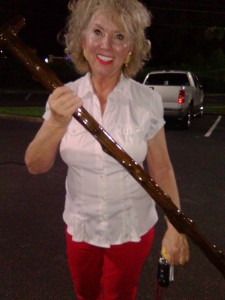 PS: Get access to Wonderful Free Spiritual Tools on my site.
PSS: I think this may have opened an old wound, I need to tap on some more.
PSSS: Actually I am realizing a LOT of old childhood "Religious Terror" is coming to the forefront.
I have cleared so much of that…yet, I see this as an opportunity to help thousands of others with the remnants of 'religious terror'.
Look for a FREE class this week on "Healing Religious Terror" at the Cellular level.
Everyone on my mailing list will be notified.
If you are NOT on my mailing list yet, go here, register and you will  be notified.
Comments
comments