Private sessions
With great sacrifice comes great rewards…

My rewards are  greater insight, confidence, power and new abilities that surprise me daily! (Spirit says they are still being revealed)
The Grande Shekinah Portal I opened in May 2018, was one of the most important  and urgently needed portals of all time. The very first portal  to have BOTH an Ascending column (for releasing)and a Descending column (for receiving)!
I did not realize the amount of Life force energy I expended to do this work of opening the Grande Shekinah Portal.
Pure adrenaline kept me going!
Upon my return home…I collapsed in utter exhaustion for a few days. It was in the still quietness of rest that the downloads of information began to pour into my being.
My strength is returning and along with it…renewed sources of power and insight.
Very soon I will be announcing something you will want to be a part of (and tell everyone about)
The Glorious Prosperity Attunement Ceremony to the Grande Shekinah Portal!
The Attunement will be
free to all

and will get you directly connected to the portal and the power from it!

*Be looking for that announcement in tomorrows email! (I will tell you HOW to register and WHAT you need to bring to the cyber-ceremony for greatest blessings)
In honor of my renewed sources of Power and heightened abilities…I am offering some new PRIVATE healing packages.
When you become my private client, I feel as a Mother to you. It is SUCH a joy to get to know you on a personal basis. I just want to hold you close and love you, love, love you!
#1. Personal Portal Power sessions ( Being safely guided  with the Ordained Priestess of the Grande Shekinah Portal is like Nothing you have experienced before!)
Maybe you didn't get to go with me on the adventure to open this portal…but, I can take you there …right in the middle of it!
This package  is TWO 50 minute private attunement and releasing sessions with me. (To be held a few days of each other)
Part A: Releasing…according to Green Tara (from the Sophia Code) there are 8 major fears that keep you imprisoned in suffering. be in mental, physical, emotional or spiritual. In private, we work together to release your personal blocks.
Green Tara showed me a vision of me taking you into the portal and the suction of the ascending side just ripping the fears right off you and taking them up into the portal.
Part B: Receiving…to try and move into receiving BEFORE doing the releasing is just plain irrational! You cannot pour blessings into a vessel that is full of any of the 8 major fears of humanity! For every single one of the 8 great fears, there is an equally powerful blessing!
Green Tara shows me a vision of me taking you into the RECEIVING side of the portal and the Grande Glory cascading down upon you!
499 for this Unique… Nowhere else in the world experience!
Email me if you have questions about which package will be best for you childsuzy@yahoo.com
#2. Akashic Records Healing Package
This package is Three 50 minute sessions, plus One 20 Minute Azuron 5th dimensional session and One 20 Minute Kali Healing Saliva session.
I have found it to be VERY beneficial for every kind of issue to begin the healing  within the Akashic records. Many things in present day can be changed, rectified, and healed by going into the hall of records and calling upon the record keepers to assist us.
Azuron, a  10th dimensional Arcturian healer, takes us into the dimension he sees that fits the shift you need in your energy patterns best. Expect to be in a trance like state.
Kali, Great Mother Goddess licks you with her healing tongue.  She licks you clean of old obstructions.
$ 549 (A real bargain!)
Email me if you have questions about which package will be best for you childsuzy@yahoo.com
Year Long Healing package. Be my precious baby for a year!
My goal is to show you tenderness in breaking thru all your barriers.
Yes, You will be my baby at first and then you will become so empowered you will be out kicking Butt!
When you need ongoing care…maybe you have many issues and need guidance and clearing on a monthly basis. We meet for 50 minutes each month and work together! We will truly become as mother and child in this interaction. This will help heal all your own mother issues.
Also inner child issues, abuse issues, self worth issues.
A VERY great value!
Only 1299 for 12 sessions (that is only 108.25 per session)
Sexual Abuse Healing package.
This consists of three 50 minute sessions to heal your sexual wounds. I use my insight, as to the best mode of therapy to use for each case is different.
Rape, incest, abuse or just plain 'lack of desire'.
It is such an honor to help you move past this most horrible wound!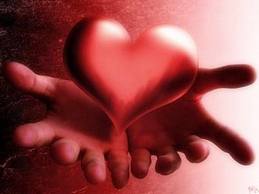 Then it is just you, me and the Highest  beings of light!
Yet, here is a chance to have my personal attention and tenderness just for you!
Search your heart and see if you can use the kind of love, expertise,wisdom and healing that I carry for you.
I still do single sessions…
A  50 minute Intuitive Guidance or Hypnosis session for only $150.
 Almost any single issue can be covered in this.
Online offer limited to this introductory time- so book yours today. (If you don't need it this red hot minute, take the savings and BANK the session for later.)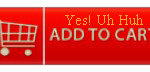 Save more! A package of 3!  Your 50 Minute intuitive guidance sessions for only 399.00
Use this for  any issue.
When you place your order, you will get instructions on how to get your guidance session scheduled. Take advantage of this while it lasts.
Email me if you have questions about which package will be best for you childsuzy@yahoo.com
Love, Rebecca
Comments
comments