EFT Breathing Demonstration: Simply Amazing!
Azna and Azuron team up to bring you this urgent reminder…
Why these two?
Azna as the Divine Mother figure.…does NOT desire to see so much human suffering when much could be alleviated so easily!
*
Azuron, as an Arcturian physician sees the human form as patterns of light. The areas NOT receiving sufficient oxygen are dull and losing life force!
(Both Azna and Azuron are my advisers)
The first video explains HOW we are NOT breathing fully.
(and why we must!)
Watch: http://wp.me/pq2xG-3tV

The Second Video explains HOW we can improve our breathing almost instantly!
Watch: http://wp.me/pq2xG-3tV
The Actual Demonstration
*

I will be back soon with another helpful video or message.
Love, Rebecca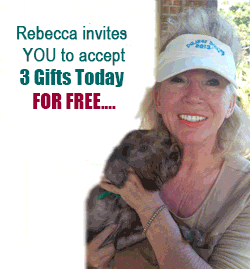 Watch: http://wp.me/pq2xG-3tV
Comments
comments