Azna: Divine Mother Time to receive Her Blessings
Azna, June 07, 2017 ( Date message was received)
(I made you a video) http://rebeccamarina.com/2017/06/azna-divine-mother-time-to-receive-her-blessings/
A few nights ago, my partner Jose and I, were sitting on the edge of the bed looking at a portrait of Divine Mother Azna.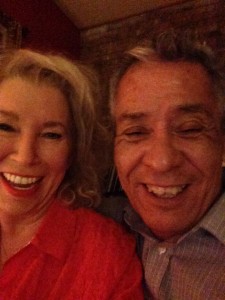 "Is it just me, Jose asked…or is the light above her getting brighter?"
"You are not just imaging it, I replied. Azna has been talking to me for the last few days and desires to get out some important messages, She is using you to give me a little nudge."
(For those who may not know, Azna is the name Mother God is known by on the other side. Azna personifies every aspect of the Divine feminine including, Lakshmi, Mary, White Tara, Dianna, and more.)
The Good news is…Divine Mother Azna, sister mine, wishes to bring some good, good news that will lighten the emotional, physical, spiritual, mental and financial load from her children!
All those who wish to receive these Blessings, simply say…"Azna, please help me".
What is your desire, dearest child?
Express it…for I am in the mood for dispensing favor upon those who ask!
(I made you a video) http://rebeccamarina.com/2017/06/azna-divine-mother-time-to-receive-her-blessings/
Now…it is indeed important to pay attention to the manner in which you ask. Come to me as an equal, my offspring. You are simply expressing your desires to me as an earthly child would express desires to an earthly mother.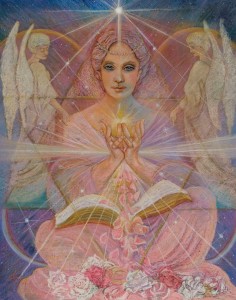 When you are begging, whining, or pleading, it shows me that you do not acknowledge me as the loving mother that I am…but that you consider me some authoritative tyrant who demands subservience.
Beware any Diefied figure who suggests in any way that you worship them!
The best way to ask, is to have a conversation with me and express your desires to me.
Then ask…"How can I get ready to receive these blessings?"
Remember this…your good is already desiring to come to you.
It is ALWAYS something in your vibration that blocks your manifestation.
As a loving mother, I help to point out those things that are blocking your good manifestation. (Once you are aware of what your blocks are…I can help you to dissolve them)
(Soon, I will give Rebecca a message for you about the hidden benefits and awakenings to be found within your blocks.)
Here are the simple steps to asking and receiving my help.
#1. Acknowledge me as a loving mother Figure who desires your good above all things.
#2. Converse with me and express your desires- you don't need to tell me WHY you desire it…yet, I would LOVE to hear how you will feel upon your manifestation of it.
#3. Ask me…"Mother Azna, (I just LOVE it when you call my name) how can I get ready to receive this blessing?
#4. You don't need to continually ask…just come to me and express your feelings about it. Even if you feel scared, doubtful or undeserving…just express it.
#5. Follow your gut! Let baby steps be a sign that you are well on your way to manifesting that which you desire. The key here is talking it out with me.
Some of you don't have a healthy mother relationship to refer to. Rebecca has a program for that on her site. Free to all…
Some of you don't know how to receive abundance…Rebecca has a program for that too.
Some of you are feeling so desperate, you can't even imagine how to speak with me. Your desperate energy is hampering your abilities to receive…anything.
Rebecca has a program for that too!
For the Healing of your bad mothering experience- go to http://bitchymother.com or http://wp.me/pq2xG-3sw
For the healing of your prosperity blocks, go to http://Rebeccamarina.com and register for the free program.
If you are feeling so desperate you can hardly watch the video- I will have a link to the clearing session below.
(I made you a video) http://rebeccamarina.com/2017/06/azna-divine-mother-time-to-receive-her-blessings/
To be in communion with Mother Azna is to be embraced by tenderness, sweetenss, and love.
To be adored just as you are, just because you are!
I love you,
Rebecca
PS: Mother Azna says that I should always give you the opportunity to support this ministry with your prayers and financial assistance.  Go here for more information on immediate rewards. http://rebeccamarina.com/patron-rewards/
Comments
comments