Channel the Galaxy Level 1
Making contact with Your Star Family
(A course for the average human)
July 29 and 30
Join by Streaming Video- or Live in person with me in Houston!
Making inter-species communication possible for everyone.
I NEED you!
Not only do I need you…your own Star family needs you!
You are needed to help bring in the great re-connection between humanity and our star family.
Recently, in my meditation, I was asking…"What can I say or do to get more people to come to the "Channel the Galaxy" seminar in late July? What should I be focusing on?"
The answer was immediate and clear…"Focus on your heart's desire".
Well…my heart's desire is NOT just to see a room full of people (Although that's a nice thought)
My heart's desire is to unite Alien hearts with human hearts.
My heart's desire is to promote participation in this great cosmic explosion of inter galactic love!
My heart's desire is to see humans have their own latent abilities awakened as never before.
My heart's desire is to see my star friends rejoicing as they share their advances with us and we share our abilities to experience deep emotions with them.
My heart's desire is to be the initiator of the great 'Light pattern exchange' between us and our intergalactic friends. (More on this soon)
So you may be asking…"But what can my connection with my Star family actually DO for me?"
With diligence and practice…connections with the Arcturians and Pleiadians can unlock your latent abilities so that you seem to have almost superhuman abilities!
 Like my connection with Azuron the Arcturian physician who ascended into the 10th dimension.
In his dimension…he is only a sphere of rotating light. He has no hands, no implements …and yet his desire to heal has grown stronger since he left his physical Arcturian body.
He is THRILLED that I invited him to use my hands and body.
(Actually, it was Azuron who asked ME if I would be willing to do this.)
Before I began working with Azuron, I could see light patterns only a little… now, not only can I see the light patterns both internally and externally…I can see their story.
Each time I do an "Azuron" healing…it gets easier and I SEE more!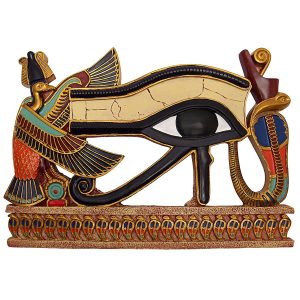 I can see the ORIGIN of the damaged or impaired light patterns
(if that's important for the client to know)
It's like getting an instant download of a past life or other dimensional experience that tells a story.
Best of all…Azuron helps me to shift and repair the damaged light patterns that I see.
This is what our star friends are offering us… a chance to partner with them and awaken your own latent abilities.
Latent: A quality or state existing but not yet developed or manifest; hidden; concealed.
 You have two questions to ask yourself…
#1. Am I ready to participate and benefit from this re-connection with my Star family?
#2. Is Rebecca the right teacher for me?
Drop to your heart for the answer…
(Of course, you can do this on your own, it's simply faster and easier to do it with a teacher who has direct experience and is LIVING it!)
Of those who attend… some of you will become greater Healer's…
All of you will have a transformation for the better!
All of you will become greater lights.
More info on the seminar: http://wp.me/pq2xG-3s3
Channel the Galaxy
(A course for the average human)
July 29 and 30
Join by Streaming Video- or Live in person with me in Houston!
Making inter-species communication possible for everyone.
More info on the seminar: http://wp.me/pq2xG-3s3
By the end of
Day ONE

you will have established a micro-tunnel 'Inner Star-gate' directly to  the Arcturians!
And…by the end of
Day Two,

you will have Direct Contact with the Pleiadians!
More importantly…you will know how to use this technique to converse with ANY benevolent Species you desire!
Would you like to be among the first 'regular' humans to actively contact and interact with your star brothers and sisters?
Would you like to discover your own internal "Star-Gate System" that can be fine-tuned to interact with any species you like?
…and finally, would you like to have the skills and permission to share these techniques with like-minded souls?
If you answered YES to more than one, keep reading.
What follows is a 2-day course description.
There is no need to  "sell' you on this…your heart already knows if it's calling you to contact your star family.
For this course, we focus on the Arcturians and the Pleiadians.  However, once you're guided to discover and re-remember your latent abilities…you may connect with any species you desire.
By the end of day one you will know exactly where your internal Star-gate System is… and how to 'work it'.
Day one you will contact and interact with your Arcturian family.
By the end of day two you will have contacted and interacted with your Pleiadian family.
You will understand how to "tune" your internal Star-gate system. (So that you may contact and interact with any benevolent species.)
You will absolutely KNOW how to tell if any species are malevolent or benevolent. (So that you can never be tricked.)
The aspects of the different species harmonizing with your essence creates a galactic song that reverberates throughout all the cosmos.
Sanat Kumara
Are feeling an awakening stirring in your heart?
Please continue to read, see if the urge grows stronger or fades away.
There is a reason you are resonating with this… feeling 'the pull'!
Your Star Family is jumping up and down with excitement at the prospect of re-connecting with you, of sharing your heart love once more!
Day One:  Within the first 30 minutes you will KNOW your individual gifts that make you so special to your Star Family. (boy, will you be surprised!)
You are admired as a human because of the gifts you take for granted.
As a human, you are capable of a very wide range of emotions. Many of our Star Family have not put so much importance on emotions in their evolution process…now they reget it!
Just think of all the ways you feel love!
You have one flavor of love for your pets, family, nature, food, partner etc.
What about anger? Rage, just fuming a bit, vindictive anger.
Sorrow, sadness, depression, moodiness, boredom.
Even when we feel BLAH…we have all different levels of blah!
No planet in all of the galaxies has the capacity to feel emotions the way we do!
Our star friends admire that…
But most of all, your star family is awed by the powerful magnetism generated by your hearts capacity to love!
Q. How will you help me to open up enough to make real contact with my star family?
A. I will tenderly guide you through processes that will:
Strengthen your pineal
Fine tune your pineal/heart connection
Open your mind-bridge into a superhighway to your star family
Q. What else?
A. Besides advanced techniques that will practically launch you into outer space?
Bad as I hate to admit this…we still need to do some clearing before jumping in.
Some folks still have issues with…
I'm not ready
I'm not good enough/ not worthy
Why would my star family want me (especially if your earth family really stinks)
Other people can…I NEVER can
Don't you have to be born with 'special skills'?
Yada, Yada, Yada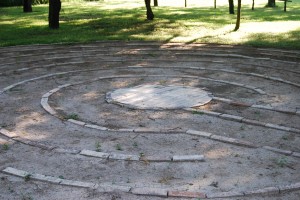 I gotta "clear ya" before I "steer ya".
Q. Why would I want to get in touch with my star family? What are the benefits to me?
A. If you have read this far…then you KNOW deep down that this is part of your destiny. You will feel a comfort you have never felt before.
You will come home to the realization that you are helping your star family to evolve…as only YOU can. (And you evolve too!)
Q. I need more benefits.
A. Once you establish a relationship with your star family, you may begin to receive messages of advanced wisdom. They are desiring to share some of their technology with those who can be trusted.
You will be certified to share this method with others one to one or groups. Easy to follow instruction manual included- you could just 'read it'. I make it that easy to follow.
Bottom Line…
Our Star friends need us and the heart connection we bring.
We need them for their wisdom and advanced technologies.
Win, win!
Day One: You will witness a 'hands on' Arcturian Healing.
I will explain how the Arcturian Physician, Azuron uses my body, mind and hands to bring his advanced healing technology to us.
You can expect the air to be filled with electricity…because the great Sanat Kumara will be 'in the house"!
Anytime, Sanat Kumara is near…its epic!
I have been channeling a long time and when his energy comes in, I can hardly hold it. I am slowly getting more attuned to him as I increase the power of my own internal Star Gate.
Sanat Kumara has promised to hold a protective space for us.
He has been guardian of this planet for many millions of years.
Fee details: (Includes certification)
377 Live in person (hug zone)
277 by video livestream
(If you would enjoy a PAYMENT plan- scroll below)
The price is low so that more of you can learn to connect with your star family.
It is my dream that you too will become an emissary and teach others to connect with their star family as well!
Q.Is there an Early Bird Special?
A. No, the fee is very low and there is a pay plan.
Q. Is there ANY incentive for me to go ahead and get my ticket?
A. Yes, there are 3 urgent incentives…
#1. Spaces are limited to 40 in person and 40 livestream. (That's about how many I can answer questions for etc.)
*LIVE attendees:  your air ticket is cheaper the sooner you get it.
#2.You get first choice…however, I am advertising in Houston where there is a large metaphysical community. The Houston ad comes out June first, so get your ticket now!
#3. The SIGNAL!
As soon as you register, you send a 'signal' that you are Committed to connecting with your Star family.
You will be assigned either a Pleiadian or Arcturian to begin working with your energy field as soon as you register.
(This was NOT my idea. Andarra of the Arcturians suggested it and Yodi and Foy of the Pleiadians agreed.)
*As soon as you register, you get instructions on how to choose your "star friend" to begin working with your energy field.
By seminar time your energy will be more than READY to engage!
Q. What are benefits to coming live?
A. The first 4 to register for LIVE, get a hands on Arcturian, healing by Azuron.(This is AMAZING!)
Plus…
We get to hug!
You will make friends for life
You will pay attention easily because you are live!
I can help you on the spot if you feel stuck
I can reach right in and 'pull out' resistance if you cannot release it by yourself.
(all live attendees also have access to video replays)
 Q. What are the benefits of attending by Live stream video?
A. Certification is included even by livestream. (I want you to be sharing this)
Plus…
No travel costs (although, I chose Houston because flights there are cheap and direct)
Don't have to get dressed
Can still bask in the energy and communicate via chat.
Can take it when you have the time
Don't have to leave home
Here are your options:
Pay plan
""""""""`
Pay plan
Travel Plans (For in person guests)
Meeting hours Central time 10 to 6 daily with breaks and lunch.
Look at these comfortable chairs!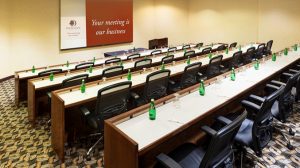 Please drop to your heart and feel…is this for me?
Then follow with quick action so that you will have a space.
Love,
Rebecca
PS: Need to talk? 956-457-5568 or email childsuzy@yahoo.com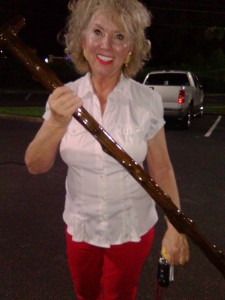 Comments
comments