Born Hungry Cure
One of my grandchildren was 'born hungry'.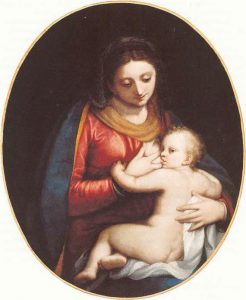 There was a problem with the umbilical cord and no matter how well the momma ate…the nutrition could not get through.
Momma went to the hospital more than once to try and pump up the supply of nutrients to baby.
Once the baby was born, she began to thrive on momma's rich breast milk.
However, one problem remains…it seems the child can never "get enough'.
This has caused a tendency towards "plumpness" which causes the darling child to feel distressed and have lower self esteem.
As I was talking to the momma about 'ways to solve this'…I was guided to offer surrogate work with mom taking on the energy of the child.
(We have done this before with a fear of water and the results were miraculous and instantaneous!) 
As I tuned in to my precious grandchild, I sensed that we needed to do some extensive past life work involving emotions between mother and daughter. (we made a plan to do the surrogate healing soon)
After we hung up… a bolt of 'enlightening' hit as Spirit said…
"Rebecca, lots of people are 'born hungry' for one reason or another.
Maybe they are born hungry for affection, approval, and acceptance and for sure, some are born hungry for actual food.
Whenever one is "born hungry" … for sure they will try and fill that gap with SOMETHING!
This could manifest in excessive cravings, excessive behaviors, and/or a feeling of "being out of control", being cheated and that there is "never enough".
Go here for the rest of the Story: http://wp.me/pq2xG-3rx
In order to heal this, Spirit(and my Arcturian healer) says I must offer 3 things:
MUST go back at least 12 past-lifetimes (Azuron,Arcturian healer, says it takes that many lifetimes of healing to get down deep enough to last)
Erase the "NEED" cellular memory of past lives, (plus this life) using an 'erasing technique' from my Arcturian Healer, Azuron
Replace the 'born hungry' cellular programming with encoded satiety/satisfaction.
Azuron says…
There is an area within the brain that stores all past memories. Memories of basic human needs. If these have experienced lifetimes of LACK, Hunger, NEED, they MUST be de-activated or they will always creep back in.
Do you feel you were 'born hungry'? That could be the root of:
Overeating?
Holding onto to excess weight?
Feeling Dis-satisfied?
Feeling  cravings but not sure what it is you really crave?
Feeling you have '

barely enough'

, time, money, affection, love or  energy?
I will be teaching a course this weekend to address all this, however…
This course is not for everyone…
I have been given the criteria that will ensure success using this method.
I would rather have 5 people that get real, lasting benefit from this than 50 who could be helped better by some other teacher.
So please…don't waste energy reading the rest, until you listen to this audio or video and see if this will apply to you.
The criteria meditation will take you:
Back 3 Lifetimes (to check your Gut Instinct)
Back to the Womb (this lifetime)
Childhood about 8 years old (this lifetime)
Watch video for full description and meditation…
…OR, listen to SHORT audio

If you felt like all your needs were being met in all 3 cases, this course is not for you.
If you felt a sense of lack, hunger or NEED in just one of these areas…this course will be able to help you.
Remember, I would rather have 5 people who are REALLY in need of this healing, than 500 who do not get much benefit.
Presented by teleseminar, from ANYWHERE in the world (or get same benefits by audio if you cannot attend live)
Course times: (About 120 minutes each)
Sat. April 29 at 1 PM eastern (my birthday!)
Sun. April 30 at 4 PM eastern
Mon. May 1 at 8 PM eastern
Or pay in two easy segments
Two payments of $52 each (30 days apart)
My Darling Grand daughter will be receiving the benefits of this as her mom does surrogate work for her.
I will be doing my absolute best to bring you ALL the healing you need to finally be free of that 'Born Hungry" feeling!
Love you,
Rebecca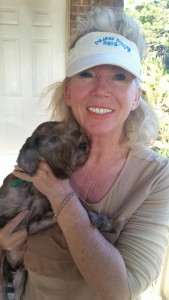 Comments
comments