What the Cabal DOESN'T Want You To Know
Recently, I had to do an enormous clearing…
*
I have felt Blocked!
Each time I tried to express the urgency of Regenerating the pineal…I couldn't seem to find the right words.
My mind would go blank.
I felt almost tongue-tied! (Imagine that)
A sense of low energy would steal over me.
(I have made some free videos for you…but more is needed)
Yes, I presented information on the "Eye of Horus" certification…but I don't feel it  expresses the depth of transformation that will occur for every student.
So finally… (with the deadline looming shortly)
I went to spirit and asked… "Why am I blocked about this?
*
What is stopping me from being able to Shout from the rooftops?
Why can't I put more passion into my words?
Horus and Jesus are VERY excited and ready to transform the lives of every single person who attends…what the heck is blocking me?"
(I previously cleared the puppet masters from my chakra system…this was something different!)
*
In response to my plea… I was shown a vision.
Two men in black were covering me with a large gunnysack from my head to my feet.
The material was rather like sunscreen material… I could see out a little, but not clearly.
 **
These two men in black were straight from the Cabal!
(Dark factions of government)sent to keep this information secret.
 **
I did feel a bit aggravated at Spirit…
"Why are you just NOW showing me the Cabal is behind the Block?"
"Because…dear Rebecca, you NEEDED to realize the block and  ask the right question!"
There is great power in knowing how to ask the right questions.
???
Once I knew what to clear…it was easy.
*
(Gee, I never thought that anything I did was important enough to get the attention of the Cabal- wait, there was that time with the reptilians)
 Awareness is everything… sometimes you need to call the block or entity by name
 **
So I asked…"what is the main reason the Cabal does not want people to have their Pineal Gland Regenerated?"
Answer…Once the regeneration process begins in earnest…it cannot be stopped!
People will lose their "herd mentality" and will no longer allow domination.
**
The pineal is the key to ascension and higher vibration. People will no longer be susceptible to control.
In short…this will be the biggest part of "toppling the power" the Cabal still holds!
**
 This control  is all tied into our separation from our Star Brothers and sisters!
The benevolent star beings are just waiting for enough to be awakened to begin their assistance in earnest.
You see, the star beings are of a different 'density' it is very hard for them to communicate when our pineal is so sabotaged and damaged.
**
These benevolent beings have answers to many of the earths issues.
**
Healing techniques that make our system obsolete. (Big pharma no longer will rule)
Replicators that produce pure food and water on demand.
Free energy! (Petroleum products will no longer be needed)
 **
How does Horus fit in?
Having the direct connection between Horus and the pineal causes a 'Reboot' to the Pineal.
In the reboot, regeneration process, healing begins and communication will be far easier.
 **
Not just communication to the Star Beings but angelic beings and High Beings of light.
No longer will communication be just for the 'natural born psychics' but for all who 'do the work'.
 **
Horus is not  a Myth!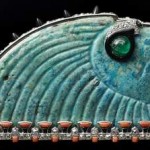 He is part of the extra terrestrial 'blue avian culture' which are very advanced.
He and Jesus are very deeply connected…I have heard it said that "Christ is the new Horus".
Now is the time for you to secure your spot in this ascension event.
Come to My island in Texas, so I can hug you…or be certified by video.
Where do YOU fit in?
**
Besides having a transformation experience that will affect you forever?
Besides having cellular regeneration?
Besides having your own Pineal healing?
Besides being in the presence of such anointing it will sweep you into ecstasy?
Besides having your 'Receiving Gateway' opening to receive all manner of blessings?
Besides having an intimate 'union' with Horus?
Besides becoming a beacon of awakening to others without saying a word?
*
Being a certified 'Eye of Horus' practitioner is beneficial to your cash-flow !
People are CRAVING to know more about the third eye/pineal.
People are hungry for any ascension tools that will help them.
People are eager to do any process that will help them be more in tune with Star Beings.
People are willing to pay for these processes.
Specializing in the Third Eye and ascension will accelerate your own growth- each time you do the work with a client you strengthen your own abilities.
In short…this is a good career move!
Early bird pricing expiring March 15.
**
April 1,2,3 2017.
Location: South Padre Island Tx.
(Or be certified by Video transmission)
Go here for more information.
Click
PS: I recently discovered that Horus carried a staff  similar to mine!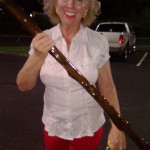 Comments
comments