The "Atlantis Portal Technique" to Unlimited Wealth…Audio program
The "Atlantis Portal Technique" to Unlimited Wealth…Audio program
Re-establish the One True Law of Prosperous Thriving…
http://wp.me/pq2xG-2kW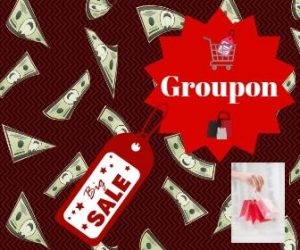 This week on GROUPON RED TAG at 60% savings for you!

Sri Yukteswar' (Guru of Yogananda) told me that my work in shifting Frequencies is beginning to accelerate now.
'Sri Yukteswar', said that my "sacred soul language" would shift according to the energies needed to be transmitted.
 "It is far easier to shift frequencies than to shift patterns (IE, patterns of poverty)
If you allow the frequencies to be shifted first…the patterns will be a breeze."
Frequencies are shifted unconsciously… patterns consciously.

 
In this class, I am guided to do the frequency transmission straight to your spinal column fluid.
All you have to do is lay there and allow the shift to occur.
This is the kind of decision only your heart can make…
Read more http://wp.me/pq2xG-2kW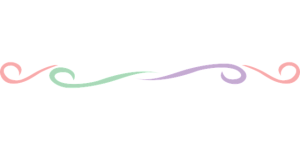 Discover how the principles of Atlantis can be awakened in you!
Read more http://wp.me/pq2xG-2kW
Because every Atlantis Citizen was assigned an automatic monthly stipend, there was not much chance of poverty.
However…there was One True Law of Prosperous Thriving, that could be followed to gain much greater wealth!
Conversely, this same One True Law could be broken… resulting in a disastrous "poverty portal" for that person.
Luckily…because The One True law was taught from early childhood, in Atlantis, this was rarely the case.
However, once the demise of Atlantis happened, this One True Law of Prosperous Thriving became very corrupted.
So much so that most of us now believe the exact opposite of what the Atlanteans practiced for thousands of years.
In an earlier transmission from Anwar, Chief medical officer of Atlantis, I relayed the truth, that many Atlantis citizens emigrated to others countries and merged with local cultures. They did this to preserve the lineage.
It is now time to re-awaken that lineage!
 The first step in re-awakening that lineage is to re-establish the One True Law of Prosperous Thriving. To do that my friends, I will have to remove thousands of years of brainwashing.
There is no possible way I could do this without the help and guidance of my Holy Spirit team and the aide of both Anwar, Methias (In charge of emotional healing)and the energies of the collective Atlantis society.
So, what's going to happen in this audio program?
• You will understand how the One True Law of Prosperous Thriving works and how it became corrupted
• You will understand how this has played out in your own life and realize the Disastrous results in may have caused you and your family
• You will see ways that you can remedy this and get back on the path of prosperity you came here to experience!

Before I go further…I always have to experience some about every topic before I teach it.
(Sigh, Spirit brought it right up in my face ways I have been breaking this One True Law and steps I could take to remedy it.)
All the techniques we will experience in this audio program  will:
• Un-brainwash you to the corruption of the One True Law
• Close the Portal to poverty and lack consciousness forever (and to your lineage as well)
• Open and re-establish your Portal of Prosperity
Important for you to know before making the decision to join me in this audio course.
I will be using some Lost techniques from Atlantis to help you release.
This false teaching has been so firmly embedded in your psyche that you may want to hang onto it forever even though you KNOW it's making you less Abundant in every way.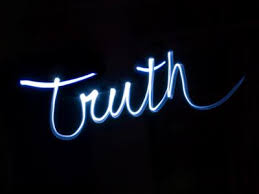 Breaking this law is one of the reasons we see Light workers struggling. It's not so much that Light workers are breaking the One True law…it's that everybody else is breaking it too.
So much so that breaking this law is regarded as "simple human nature".
It is
NOT

simple human nature, it is a corruption that is robbing you daily of the wealth and joy you could have!

Q. So how could a citizen of Atlantis create a lot of wealth if they only had a certain amount of money each month?

A. By obeying the One True Law and Activating the R,P,D technique. ( I will teach you how to do this technique in class for yourself)

What Else?
Introducing…"Release your Financial Shock-Point TBT technique."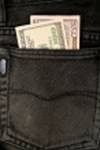 What's that?
We all have had some trauma around our finances. Telling you about the ONE TRUE Law of Thriving isn't enough!
Taking off your brainwashing isn't enough!
Teaching you how to stand in spiritual authority and command wealth energies isn't enough.
We need to go back- whether this lifetime or a past lifetime and Release your Financial Shock-point!
All of us have had a time when we got a shock to our system about finances!
• Maybe your shock point was when you realized you were poor in childhood.
• Maybe your shock point was when you heard your parents arguing about money.
• Maybe your shock point was that month you realized you did not have enough money to pay your bills and panicked.
• Maybe, your shock point was in a past life when you starved to death.
• Maybe your shock point was when you lost your business, the market crashed or you lost all your savings.
• Maybe your shock point was when someone cheated or betrayed you around finance.
• Maybe your shock point was when you felt that no one was ever going to come to your rescue.
It's URGENT that we CLEAR the very earliest Financial Shock Point Possible- as this could be affecting you negatively RIGHT NOW and it will
never get better

unless you FIX it!

(Don't worry, I have techniques to help you discover your very WORST Shock Point even if was in a past life!)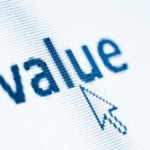 Nutshell VALUE!
Nutshell: This audio course combines the very best of:
• Atlantis techniques, reawakening, and Activations
• Energy tapping and flowing techniques
• Spiritual Authorities reclaimed
• Closing the Poverty portal and re-opening the prosperity Portal
• All Anchored, locked and sealed by the sound/light frequencies of Sacred Language which I shall transmit to you as guided.


This Audio program will take 3 hours. We simply cannot do this depth of releasing and then re-opening portals and re-awakening in Less. The "Release your Financial Shock Trauma" is a very important piece and cannot be left out!
When is it?
Audio program: Get access right now! Created from LIVE teleclass- heal along with previous participants!
How Much is it?
The 3-hour audio course is $107 ( About 36 for each hour of clearing)
This week on GROUPON for 60% Off! (Save $64.20 ~ cost is only $42.80!)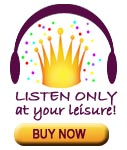 Audio program: Get access right now!
Be sure and press APPLY after you put the code (ATLANTIS) in the coupon box.
Comments
comments